4 Ways to Solve Odin Stuck on Setup Connection
by Jenefey Aaron Updated on 2021-10-08 / Update for Fix Android
Most users suggest their Odin always get stuck at setup connection. When Odin setup connection is stuck, they can't see any effect after clicking the Start button. And it can't continue to operate the Odin and just freeze at that. So people found that this error is so hard to solve when Odin freezes at setup connection. In this article, I will introduce four quick, easy, and effective ways to help you solve this problem.
Part 1: Fix Odin Stuck at Setup Connection Easily
The methods described below are suitable for all kinds of people, even if you are a new hand for a computer or mobile phone you can still operate.
Solution 1: Update The Odin Edition
It is likely that this problem which Odin freezes at setup connection will not occur after using the latest version of Odin. You can download the latest version of Odin from the official website. Try to match your device with the new version so that Odin can download the firmware and flash the System. It is likely that this problem which Odin freezes at setup connection will not occur after using the latest version of Odin. Now try a new outfit for your Odin.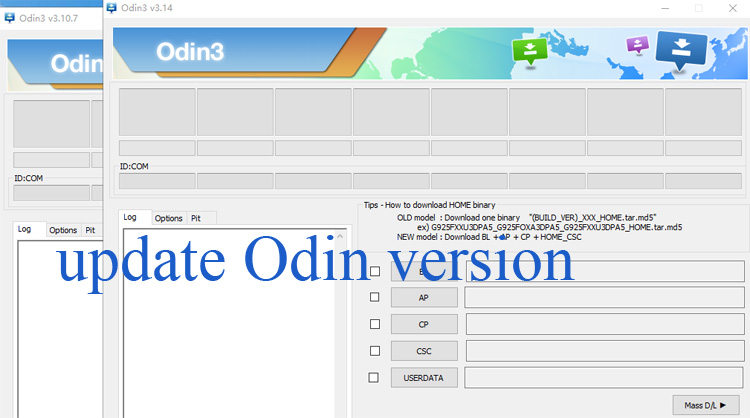 Solution 2: Use A different PC
Different computer systems use Odin to produce different effects. Try a different computer and install Samsung drivers on it. These help your computer test your device and use Odin successfully.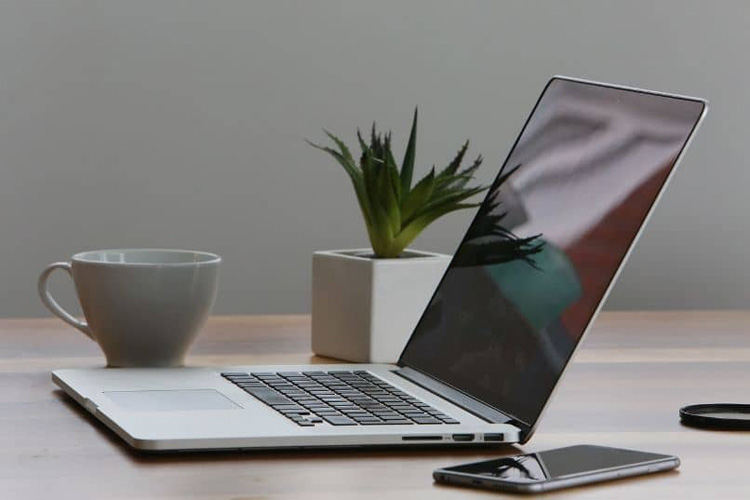 Solution 3: Exit Odin Mode
Exit the Odin mode from devices can help you solve the problem as Odin stuck in the download mode or Odin stuck on setup connection. But how do we exit Odin mode? Here are three methods.
First, we can force restart our devices. You just need to press the Volume Down + Power button of your devices to let devices restart the interface easily.

Second, we can remove our phone's battery. You can open the mobile phone protecting shell, take out the battery, wait two minutes before installing the battery and restarting. This is the fastest way to get out of the error, but it may lose our data on the phone.

Third, Odin Flash tool also can fix the failed issue. You need to download the software and follow the steps to run it. This approach can be cumbersome and complicated. It cannot exit Odin mode with one click. But after doing that, you will find it difficult to have the problem of Odin setup connection stuck again.
Solution 4: Load PIT File of The Device
The correct PIT file will help you run Odin successfully. The operation of this method is simple. Just click on the "PIT" tab, load your device's PIT file, and enable "Re-Partition" in the "Options" tab. Make sure you use the correct file. Odin should start flashing correctly.

Part 2: The Best Odin Alternative to Repair Android System
If you have tried all the above methods and still can't solve your problem, please consult the mobile phone post-sales team. If you have other Android system repair problems, you can try other products not only Odin.
ReiBoot for Android is a system repair software. It operates easily and smoothly, with just one click you can repair the system successfully. ReiBoot for Android not only can enter and exit Android fast boot mode but also can enter and exit recovery mode. Most important, it can flash ROM/Kernel, restore your Samsung devices to fix system glitches.
Now I will introduce you to how to use ReiBoot for Android to get out of the trouble which Odin stuck at setup connection.
Download and install ReiBoot for Android on your computer and run it. Then connect your Android to your computer (Enable USB Debugging) and click "Repair Android System".

Then you'll see an interface as follow. Click "Repair Now" to proceed if your Android device is not working smoothly.

Select correct device information.

TIP: If you don't know where to find your device info listed above, you can move your mouse to "?" which is next to the scroll bar to view the details.

After you complete the selection of your device info one by one, the process of downloading the corresponding firmware package is now under way and it won't take long.

Once the firmware package is downloaded to the computer, you can click "Repair Now" to start system repair.

Note;Please read the pop-up interface to read the notice carefully and then click "Continue" to keep ongoing. Next, you'll see the following interface and then follow the steps shown on it to enter download mode to launch the repairing process.

TIP: If you are stuck in downloading mode in the process, please click "Retry" as follows to know about details of how to exit it and then try to repair your device again.
The more difficult problem to solve is Odin Setup Stuck on Connection by using Odin. Read this article carefully and try to follow the solutions explained in this article. If you have some troubles with the Android system, my best answer is to use ReiBoot for Android , which has a powerful recovery function, and the operation is simple and fast.
FAQ 1: What Common Errors Occur When Using Odin?
Error 1: Odin can't recognize my device

Odin seems extremely sensitive to the tiniest data quality issues. Most users are in trouble at this time because Odin cannot recognize their device. Only when Odin recognizes the device can you proceed to other steps.

Error 2: There is no PIT partition

Some users say "There is no PIT partition" will be thrown after receiving the message "Get PIT for mapping.." when they use the Odin. And sometimes will show "Re-partition operation failed". But what is PIT? PIT (Partition Information Table) files provide information about where each partition are to be flashed.
FAQ 2: Why Do Errors Occur Frequently in Odin?
Reason 1: Outdated version of Odin

There were many problems with earlier versions of Odin. If you're using an outdated version that doesn't match your current device or doesn't match the format of the file, it can cause a lot of problems.

Reason 2: Damaged firmware file

The basic principle is that if your devices exist broken firmware files, the devices could not be restored. So if you want to use Odin, you need to possess a normal firmware file or repair the firmware file before using Odin.

Reason 3: Mismatched computer motherboard port

You will only be able to run Odin successfully if your driver matches the Odin version. The proper USB port, the correct motherboard port, and enabling USB debugging all play a vital role in running Odin.
Conclusion
In this article, we listed 4 solutions to fix Odin stuck on setup connection. You can try these methods and if these methods are failed to fix it, then you can use the Odin alternative - ReiBoot for Android! Hope you will find this article helpful!