[2023] How To Fix Volume Keeps Going Up And Down Android
by Jenefey Aaron Updated on 2022-12-16 / Update for Fix Android
We hear many people complaining "my volume keeps going up by itself android". Most of the times volume keeps going up and down whenever they are listening to calls or music. All those people using Android powered devices can relate to this issue. So we are here to elaborate on all the significant aspects to make it more explanatory for you. With no further ado, let's get into ways to fix the issue!
Part 1: Why Did Volume Go Up And Down On Android
Multiple reasons can lead you to face volume keeps going up and down. Knowing these reasons are as important as fixing them.
Mostly, when you are playing games or watching videos on your Android device, the Volume changes by itself.
Secondly, you might feel like your earphone volume goes down automatically while using an external speaker like headphones or earphones.
Sometimes, when you are using Spotify, you also feel Volume keeps going up and down.
Part 2: 6 Ways To Fix Volume Keeps Going Up And Down Android
Now comes the most significant part, that is to learn how to fix fluctuating sound volume on Android and say goodbye to this issue.
1. Check the Volume Buttons
First thing first, you should check the volume buttons to see if they need to be adjusted. Sometimes, we don't realize it, but just adjusting the Volume through buttons can solve it.
2. Turn Your Phone into Safe Mode
Turning your phone into safe mode can solve more than 90% of issues with android devices, so why not give it a try? Follow the instructions to turn on safe mode on your Android device.
Press and hold the power button to switch off your device and then turn it on.

Hold the Volume down button when your device boot up. If you have done it correctly, you will see "safe mode".

Once your phone gets into safe mode, you can trace every issue in your phone. To exit safe mode, just restart your android phone.
3. Restart Your Android Device
Restarting your Android device can also fix a lot of temporary issues in the device, like volume fluctuating issues. Press the Power button for several seconds and choose the restart option. That's it. Or you can also do a force restart of your phone.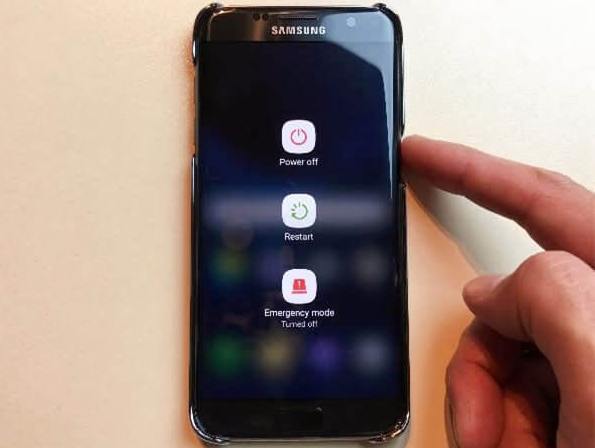 4. Fix System Problems with Reiboot for Android
Sometimes you might still face the problem that volume keeps going up and down after trying above methods. That's due to system issues. Don't worry, Reiboot by Tenorshare is the best tool to reboot your device and fix system issues your phone might have.
Download and install the program on your laptop. Connect your android device through a cable with the system.

Then follow the guide to enable USB debugging on your android phone.

For any android user, try "One-click to Enter Recovery Mode" and then "Exit Recovery Mode". It can fix many system problems for free.

If you are a Samsung user, you can choose "Repair Android System", and confirm your device information on the screen. Then hit "next" to continue the process.

The next step is to download the firmware packages. After the completion of the download, click on "Repair now" to start the process.

This process will take some time. And after that, you will see a completion notification on the screen.
5. Do A Factory Reset
Sometimes, to erase some issues from your phone, you have to reset your phone. Some malware or viruses in the device can keep the device from performing well. But be aware that this will erase all your data on your android device. Enter your phone and click on Settings. Scroll down to the "back and reset" menu. Then tap on Factory data reset.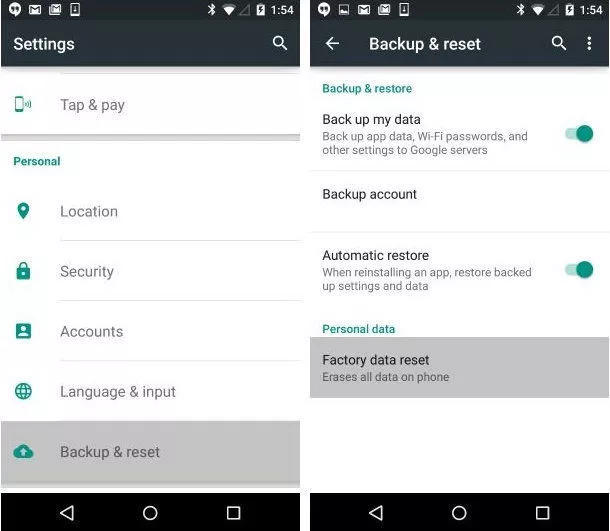 One thing important to mention here is that different Android devices may have different ways to reset the device. You have to explore your phone's setting menu to find the option.
6. Contact for Support
Suppose you tried all the methods to fix your Volume keeps going down issues but got no progress. Now it is the time to contact the support of the mobile device you are using. Or you can also visit the nearest repair store to ask them about the issue. They will repair your phone, and you will stop having this issue again!
Conclusion
We hear a lot of kind souls asking for help about their android device problems like Samsung volume keeps going down, or lg sound bar volume goes up by itself. Therefore, we elaborated enough about the reasons and the solutions of volume keeps going up and down on your device. And we highly recommend ReiBoot for Android to easily get rid of this persisting problem.