One Click to Fix Android System to Normal
by Jenefey Aaron Updated on 2020-05-25 / Update for Fix Android
The functioning of any Android device depends on the effectiveness of the Android operating system of that device. When the Android operating system is working well, you will experience smooth functioning of all the features of your Android device. The moment it starts malfunctioning, it creates a lot of chaos and distress. These days maximum amount of our time is spent with the various electronic devices. Smartphones and tablets are some of the most use devices on an everyday basis. When these devices start malfunctioning, it can create a lag in your work and can cause several other issues. The issues which you may face while using an Android device include your device hanging, battery being consumed overly, connection problems, among several others. Get to know about how you can solve these technical snags in an easy way by reading the below Android fixes.
Part 1: The Best Android Fix Tool Free Download
ReiBoot for Android is a professional software which can be easily used to fix Android phone and get rid of the common technical issues relating to your Android device. By using this software, you can make you Android device to function normally again. It can fix more than 50 types of technical issues like Android device screen freeze, screen going blank, stuck in recovery mode, download mode, fast battery drain, connection issues and so much more. With the help of this tool you can fix several technical issues on more than 600 types of Android tablets and phones. Due to its effectiveness and efficiency, Tenorshare ReiBoot is one of the most recommended tools for the purpose of repairing any Android device.
View the Video on How to Repair Android with ReiBoot for Android
Part 2: How to Repair Android System to Normal with Only 1 Click
As discussed above, Tenorshare ReiBoot is a highly recommended software for fixing all kinds of technical glitches on an Android system in easy and simple steps. You can follow the steps given below to fix any kind of problem on your Android device using Tenorshare ReiBoot.
Step 1: Download, install and then launch Tenorshare ReiBoot on your PC and connect your Android device to it. Select "Repair Android System" from the options available on the main interface.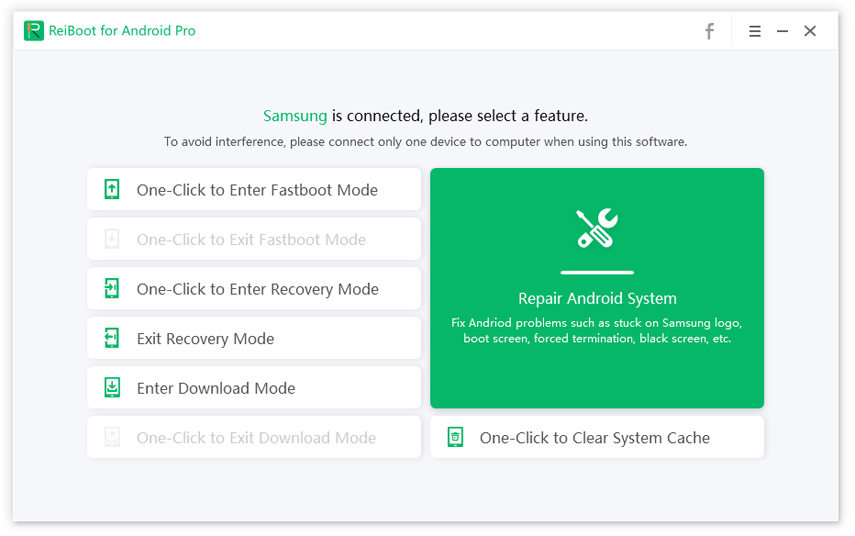 Step 2: Next, click on "Repair Now" on the following page.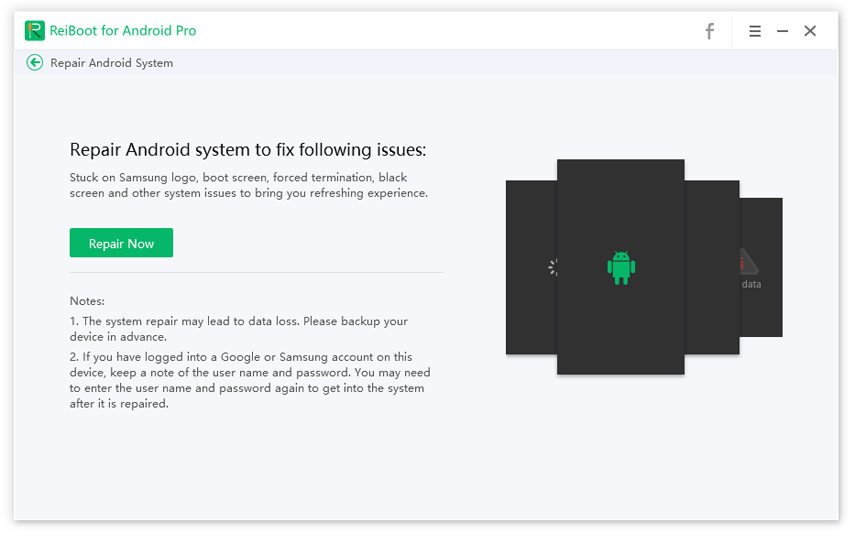 Step 3: Check if the information of your Android device is correct and click on "Next".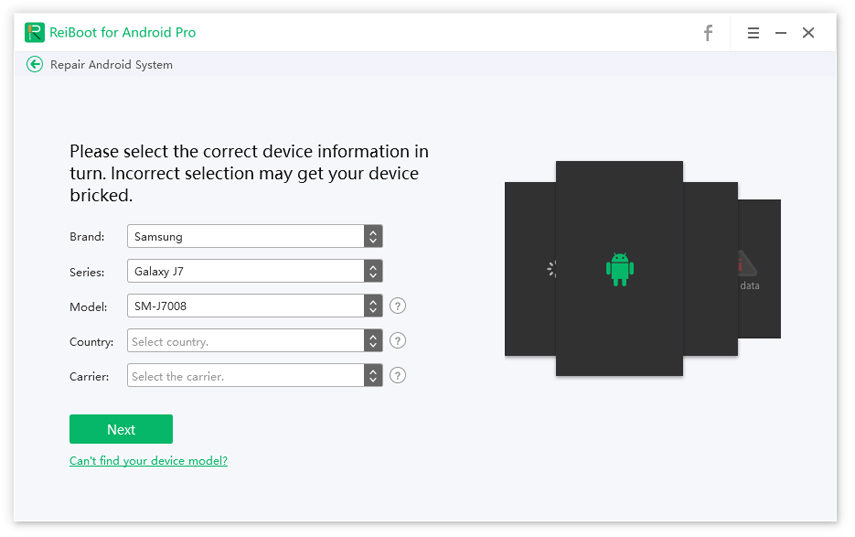 Step 4: Download the firmware package by clicking on "Download"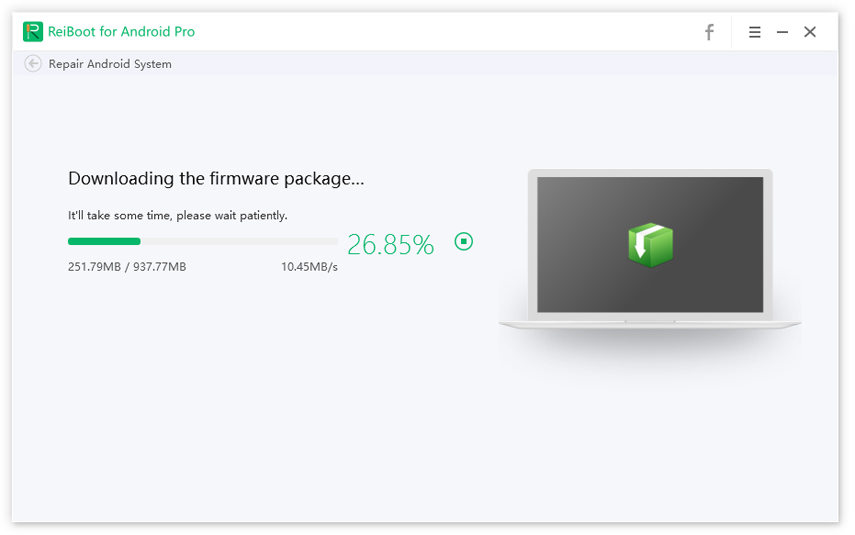 Step 7: After this, click on "Repair Now" and then read the instructions on the pop up to click on "Continue". Follow the steps given in detail on the screen to proceed.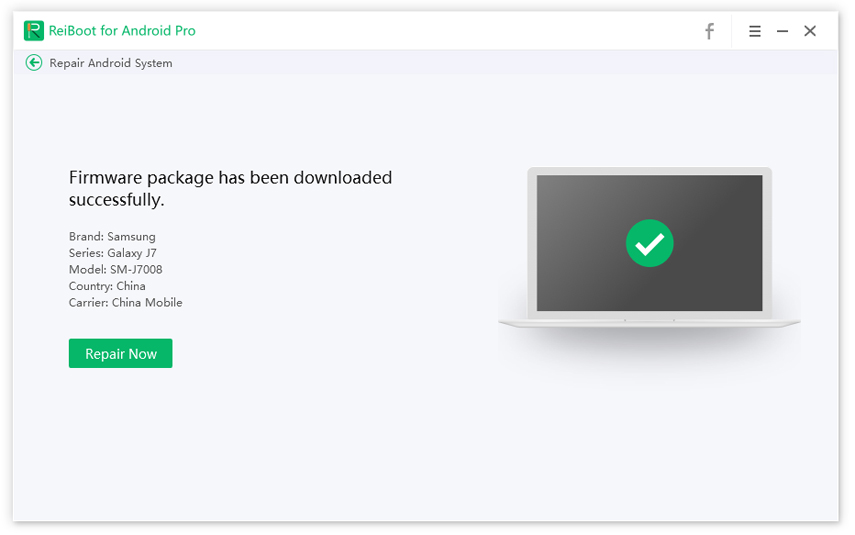 Step 8: You can check the progress of the repair process on the screen.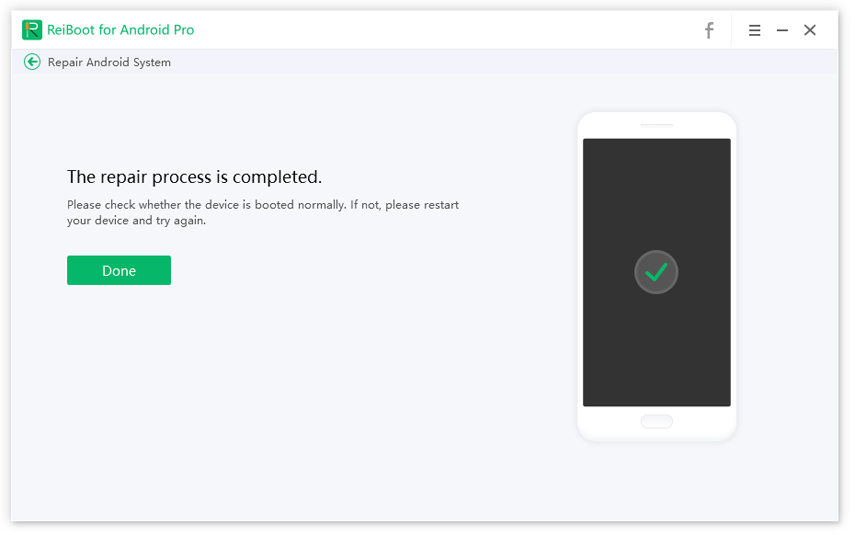 Step 9: You would be notified once the repair is over.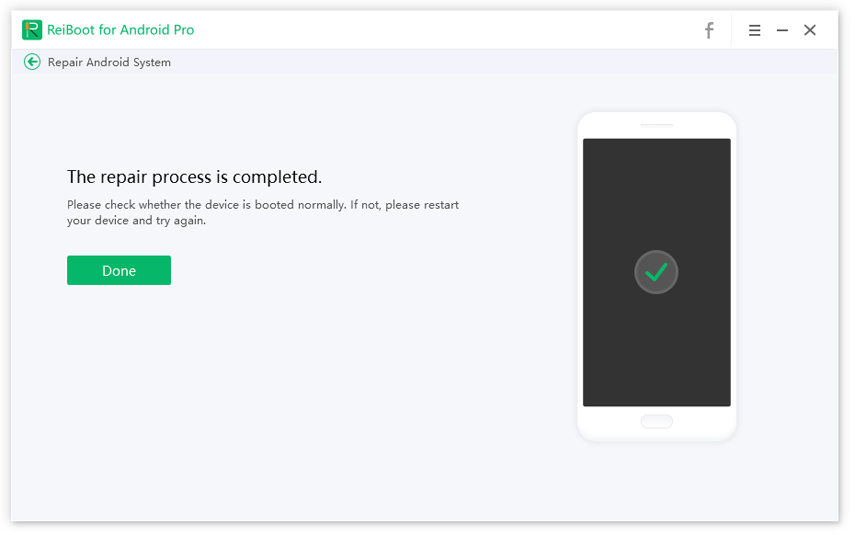 This way, using this Android fix app, your Android device would be fixed in a simple and easy way.
Part 3: Other Workarounds to Fix Android Issues
Although the above method would definitely solve any kind of issue on your Android device, if you want you can also try the below common methods to solve problems like device frozen, system crashes, battery drains etc.
1. Hard Reboot Android Device
Different Android devices would have a different way to force restart or hard reboot. Some of the most commonly used Android devices and the way to hard reboot them is given below.
Hard rebooting Samsung devices: Press the Power button as well as Volume Down button for a while.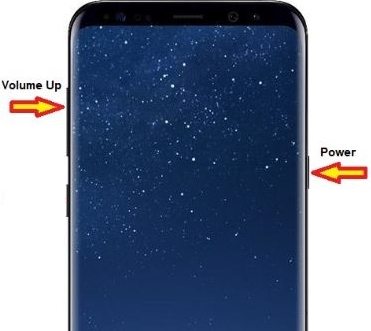 Hard rebooting LG devices: Press the Power button as well as Volume Down button till the LG logo appears on screen.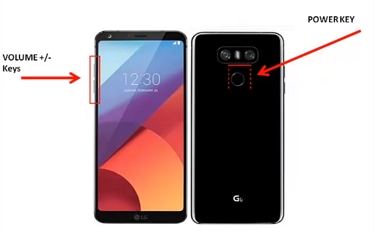 Hard rebooting Sony devices: Press the Power button as well as Volume Up button for a few times.
Hard rebooting Google devices: Press the Power button and the Volume Down button together.
Hard rebooting HTC devices: Press the Power button with the Volume Down button.
Hard rebooting Huawei devices: Press the Power button and the Volume Up button together. This should solve some minor technical issues on your Android device.
2. Boot into Safe Mode
One of the many modes which your Android device comes with is the Safe Mode. You can reboot your Android device into safe mode by following the steps below.
Step 1: Press and hold the Power button on your Android device.
Step 2: A menu will appear, tap on the "Power Off" option and hold it for a few seconds.
Step 3: Tap on "Yes" when a dialogue box appears asking if you want to reboot into Safe Mode.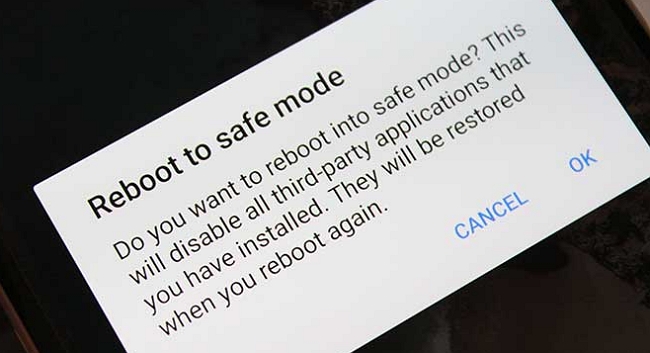 This Safe Mode would allow you to work on the apps on your Android device safely without any technical snags.
3. Factory Reset
This method should be tried when there is no other way out. If possible, you should always create a backup prior to factory resetting your Android device. You can factory reset your Android device in the following way.
Step 1: From the main menu, select "Settings".
Step 2: From the "Personal" option, tap on "Backup & Reset".
Step 3: Scroll down to the bottom and tap on "Factory Data Reset".
Step 4: Tap on "Reset Device" to confirm the process of factory reset.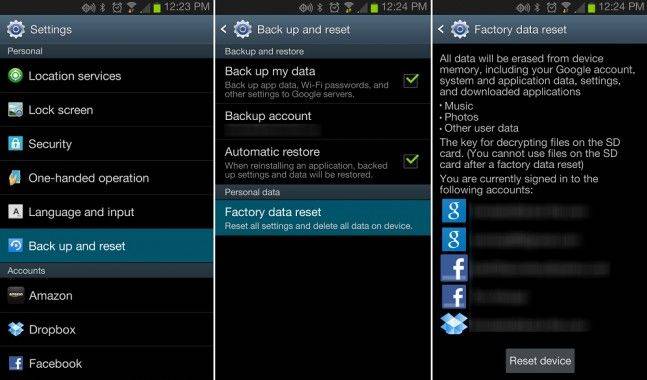 This would wipe off all the data on your Android device and your Android device would be reset to the original factory settings and the technical problems would be solved.
Conclusion
Here are all the feasible fixes that you can try to repair your Android system to normal. Apart from the simple fixes, factory reset, booting into safe mode, if the problem still persists, it is better to go for a complete Android system repair. And for that, Tenorshare ReiBoot for Android will be your best choice. It is a potent system repair tool with all the right features that can help you fix your Android in no time!