[8 Ways] Solve LG V20 Stuck in Headphone Mode - There's Always A Way for You
by Jenefey Aaron Updated on 2020-07-28 / Update for Fix Android
I used pandora with headphones earlier, and I just noticed that the phone is still in headphone mode, with nothing plugged in. I restarted it 2x and cleaned the headphone jack with a little a-tip, nothing good yet. What should I do?"
Getting stuck in the headphone mode is a common issue many Android users, including people who own LG V20, face on a daily basis. Even though it's not one of the serious technical issues, it is quite annoying to see the headphone icon continuously showing in the notification bar.
If you're facing a similar issue, let us help! In this guide, we've compiled a list of the most effective ways to fix LG V20 stuck in headphone mode. Go through these methods and make the headphone icon disappear from your screen.
Part 1: Why Your LG V20 Stuck in Heardphoe Mode?
Before moving ahead, it's important to understand the reasons that can cause your device to get stuck in the headphone mode.
Reason 1: Dropped Phone
If you've recently dropped your phone, it's quite possible that some of its hardware components, including the headphone jack, might have experienced damage.
Reason 2: Headphone Jack is Broken
In many cases, broken headphone jack can also cause LG V20 stuck in headphone mode issue. If you've forcefully removed headphones ever, it can damage the headphone jack.
Reason 3: Unknown Reason
Apart from hardware issues, many users experience this issue due to a software glitch as well, which can be easily fixed with a software update.
Part 2: Efficient Ways to Fix LG Phone Stuck in Headphone Mode
Irrespective of the cause, the following solutions will help you instantly fix the device stuck in headphone mode issue.
Way 1: Clean Headphone Jack
Start out by cleaning the headphone jack using a soft fiber cloth. Make sure to gently clean the jack as you would not want to further extend the damage. After cleaning the headphone jack, check if the headphone icon disappears from the notification tray or not!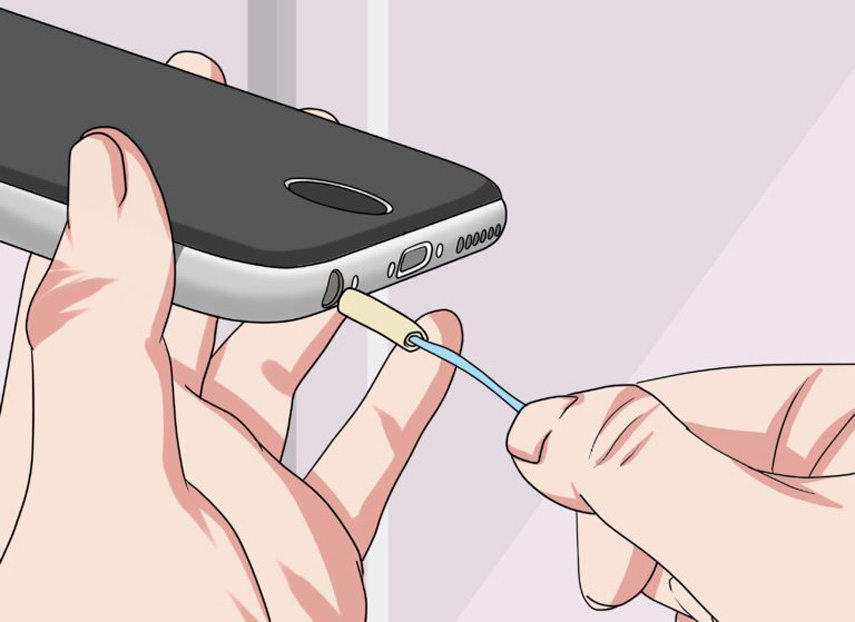 Way 2: Restart LG Phone
If cleaning the headphone jack doesn't work, try restarting your device. There are several situations when minor software glitches like LG phone stuck in headphone mode can be fixed with a simple restart.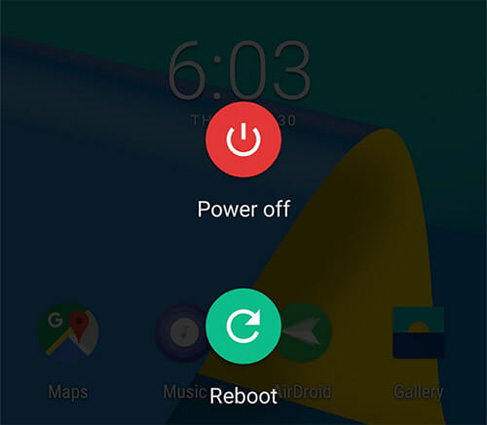 Way 3: Reinsert headphone and plug out
Another effective way to make your device get out of the headphone mode is to reinsert headphones and remove them immediately. While it may seem a bit odd, this method has resolved the issue in the majority of the cases.
Way 4: Enter recovery mode
If none of the above methods work, you may want to put your device in recovery mode and reboot the device from the recovery mode itself. Rebooting an Android device from through the recovery mode is one of the most effective ways to fix different software-related issues, including LG V20 stuck in headphone mode.
You can use ReiBoot for Android to enter recovery mode on your device. ReiBoot is a system repair tool for Android devices that allows users to enter/exit recovery mode with one click.
Let's see how to put your LG V20 in the recovery mode using Tenorshare Reiboot.
Install and launch ReiBoot on your PC and connect your LG V20 to the computer using a USB cable. Make sure that USB debugging is enabled on your device.

Once the tool has detected your device, tap the "One-Click to Enter Recovery Mode" option.

Wait for the software to put your device in recovery mode.
Way 5: Factory Reset LG
You can also perform a factory data reset to fix the device stuck in headphone mode issue. However, this method will completely wipe-off everything from your device. So, make sure to backup all your data before resetting the device.
Way 6: Remove the battery
In case your smartphone has a removable battery, remove it and wait for a couple of minutes. Now, reinsert the battery and check if the problem is fixed or not.
Way 7: Update Android version
As we mentioned earlier, these types of software glitches can also be fixed with a simple software update. So, check your LG V20 for updates and install any pending updates.
Way 8: Send to Repair Shop
If you're still facing the LG V20 stuck in headphone mode, it is most likely that your headphone jack has damaged completely. In this case, the only way to fix the issue would be to send your device to a repair shop and replace the broken headphone jack.
Extra Tips: How to Fix Common LG Phone Common Stuck Issues
Like "device stuck in headphone mode", there are several other Android issues that may interrupt your daily tasks. That's why it's better to keep a system repair tool like ReiBoot for Android and use it to fix any Android issue instantly. ReiBoot is specifically designed to fix more than 50 Android problems such as LG phone stuck in airplane mode, device stuck in safe mode, LG phone stuck in power saving mode.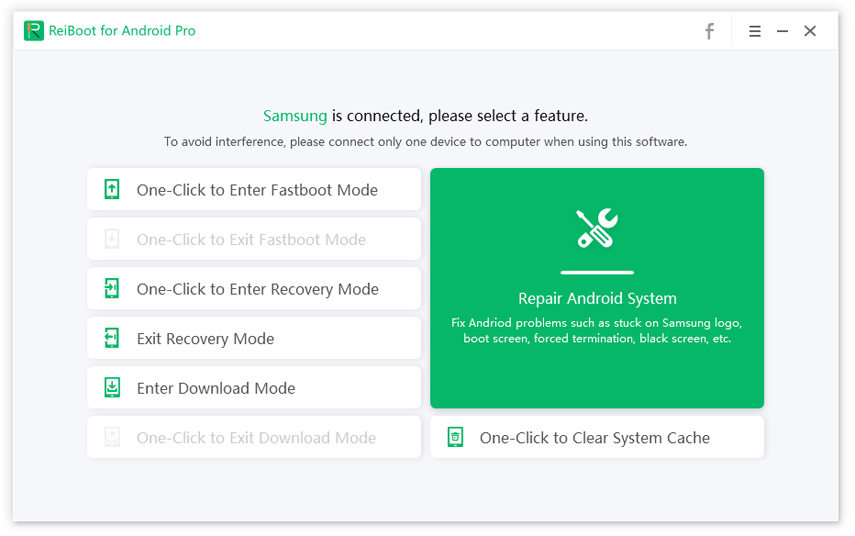 The tool has a dedicated "System Repair" feature that'll automatically detect the software issue and take essential steps to fix the problem immediately.
Conclusion
No doubt LG phone stuck in headphone mode is a minor issue that you might not even notice. However, it's always a good strategy to take effective measures so that you can protect the headphone jack from undergoing complete damage. So, make sure to follow the above-mentioned tips and make your device get out of the headphone mode.