How to Fix 'Cannot Connect to Camera' on Android Phone
by Sophie Green Updated on 2020-10-20 / Update for Fix Android
Needless to say, the first thing we check while buying a new smartphone is the quality of camera as we all are addicted to taking selfies and videos of our precious moments. But what to do if your camera suddenly stopped working and your Android phone gives the error: cannot connect to camera.
Surely, it is the last thing a smartphone user wants and nothing is more frustrating as your front or back camera stops working suddenly. But we are here to help you out and provide you a detailed guidance on how to fix this issue quickly and efficiently.
Part 1: Why Does My Phone Say Cannot Connect to Camera
If your Android phone rads the error cannot connect to camera lg, then the following reasons may have played some part:
Low RAM
Any third-part app interfering with camera protocols
Low storage in the mobile
Technical or in-built glitches in the system
Incompatibility of the camera
Part 2: How to Fix Android Cannot Connect to Camera
After discussing the main reason of why android cannot connect to camera, it is vital to present various methods of fixing this issue.
1. Restart Your Phone
A simple restarting refreshes your mobile and removes any temporary bugs in the system. So, start by rebooting your Android device if you cannot connect to camera android. It clears the extra usage of RAM by shutting down applications you are not using – and thus gives the camera enough RAM to function properly.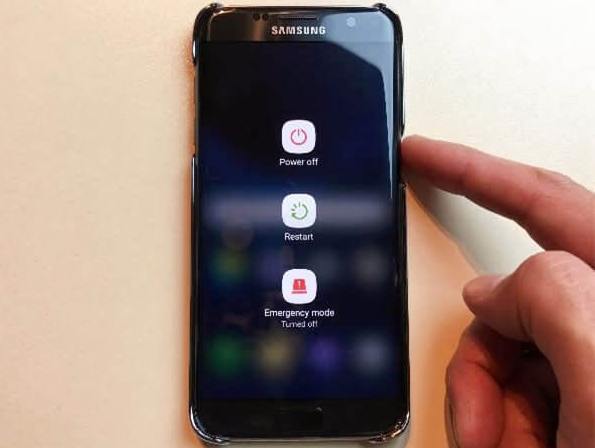 Since Android comes in many types and versions of mobile phones, so there is no single way to restart every mobile.
2. Fix Under Safe Mode
As mentioned earlier, many third-party apps can lead to malfunctioning of camera app. So, entering your mobile into safe mode can fix the problem as it disables all the third-party apps installed on your mobile device.
Press and hold the power key of your mobile phone (the one you sue to switch off your phone)
Now, when the power off option appear on the screen, tap and hold it and a pop-up option showing Reboot to Safe Mode will appear.

Tap on Ok to enter into safe mode.

If your camera works fine on the safe mode, then you have to delete the app that is obstructing the functioning of camera app.
You can do it by uninstalling third-party apps like Instagram, WhatsApp, Facebook, one by one and asking permissions from Camera, until the issue gets resolved.
3. Wipe Cache and Data of Camera App
Another recommended method is to clear cache and data of camera app if you mobile cannot connect to camera lg flex.
Go to Settings > Apps and notifications and navigate to the Camera app and tap on it.
Now, hit on the storage option and then, click on clear data and clear cache separately and then restart your mobile.
Hopefully, it will fix your issue.
4. Reset App Preferences
Many Android users validate that resetting app preferences show positive results in solving this issue.
Go to Settings and tap on Apps Manager.
Now, select All Apps and hit on the menu bar at top right corner.

Then, hit on reset All preferences and reboot your Android device.
5. Fix Software Problem with ReiBoot for Android (Samsung Only)
Sometimes, this error is caused by glitches in the Android system software which cannot be addressed by the above 4 methods. You may go crazy in such a case, but fortunately, we have a perfect alternative to help you troubleshoot this issue.
We recommend you to install Tenorshare ReiBoot for Android to fix this issue. It is the best third-party tool which performs a deep scan of your Samsung mobile (it works only on Samsung mobile) and addresses the root cause of this issue with just a few clicks.
After installing ReiBoot for Android on your computer, launch it and connect your Samsung phone via original cable. Then, click on Repair Android System on the main interface.

You will enter a new screen. Here, click on Fix Now to start the repairing process of your Samsung phone.

Now, the software will ask you to enter the correct information of your Android device. You can use the drop-down arrows to fill in details carefully.

After that, the program will start downloading the right firmware package corresponding to your Samsung device. It may take a while to complete the downloading process depending on the size of the firmware file.

Once the firmware is downloaded, click on Repair Now to continue the process.

Then, enter the download mode by following the instructions on the screen corresponding to your mobile phone type i.e., with or without home button.

After that, the software will start repairing your mobile. Once it is completed, click on Done and your mobile will reboot and function properly.
Conclusion
I hope this article has helped you understand everything about the error cannot connect to camera including its reasons and how to troubleshoot it. The afore-mentioned methods prove to be very useful in fixing this issue.
In my opinion, as do many Android users, Tenorshare ReiBoot for Android is the most efficient software to help you get rid of this problem once and for all.