How to Fix Facebook Not Working on Android?
by Jenefey Aaron Updated on 2019-07-25 / Update for Android Data
If you are an avid Facebook user, the first thing you probably do after waking up is check your news feed in the Facebook app. Sometimes, you may have noticed the situation where Facebook not working on Android devices. No matter how many times you tap on that blue Facebook icon on your homescreen, the app just won't open and that leaves you clueless as to what's going on around you if Facebook is the only source of news for you.
Fortunately, though, there are several things you can do to fix the Facebook app crashing Android issue on your device. From letting you fix a crashing app to allowing you to open a non-working Facebook app on your phone, these methods have got all the solutions you are looking for. Let's check out each fix one by one and find out what works for your issue.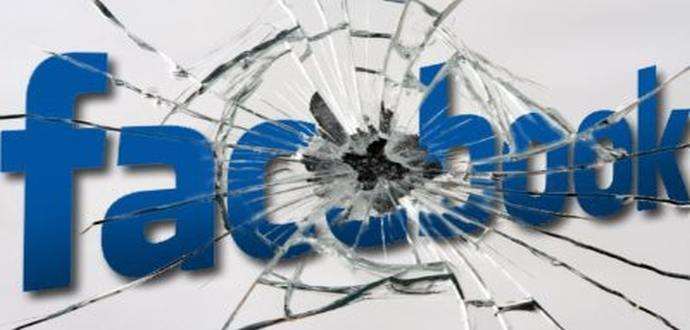 Part 1. Facebook Not Working Problems on Android?
There are a variety of issues you could face with the Facebook app on your Android device. Sometimes the app refuses to open and other times the app keeps on crashing. Here is the full list of issues you could ever possibly face on your device.
Issue 1. Facebook app not opening
Issue 2. Facebook app keeps crashing
Issue 3. Facebook app suddenly stopped working
Issue 4. Newsfeed does not refresh in the Facebook app
Issue 5. You cannot upload photos to Facebook from your phone
Issue 6. You do not get any notifications from the Facebook app
As you can see, the list of issues is endless, and you could be facing any issue on your device.
Part 2. Common Tips to Fix Facebook Crashing Android
If you face any of the issues mentioned above or yours is a different one, the following methods should still be able to help you fix the issue on your device. These methods should work for serious issues like Facebook app not opening Android as well. Let's check them out:
Tip 1. Update the Facebook App
The first thing you will want to verify on your device is if the Facebook app is up to date. If you are using an old version of the app on your device, you will likely face many kinds of issues as older versions are known to have bugs and issues in them.
If you find that you are running the old app of Facebook on your device, get the app updated to the latest version by visiting the Google Play Store. The new version should fix any of your issues including the Facebook stopped working Android issue.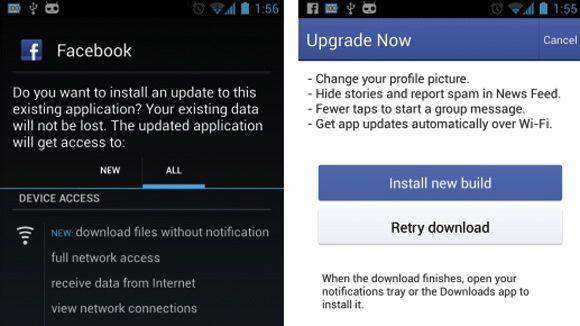 Tip 2. Clear Data and Cache for the Facebook App
If updating the Facebook app did not fix the issue for you, you may try clearing the app and cache data for the app on your phone to see if it resolves the issue.
The easiest way to clear data and cache is to use the Settings app. Launch the Settings app, tap on Apps, tap on Application List, choose Facebook, tap on Storage, and tap on both Clear Data and Clear Cache one by one. It should resolve the Facebook crashing Android issue on your device.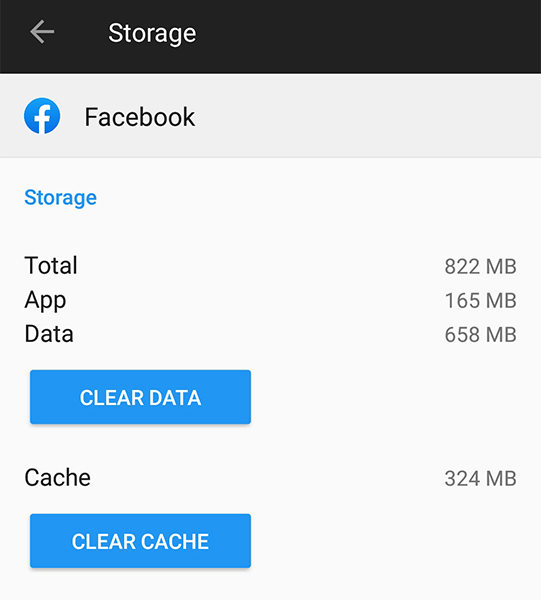 Tip 3. Reinstall the Facebook App
You may want to reinstall the Facebook app on your phone if clearing data did not do the job for you. Reinstalling the app means to uninstall the version of Facebook app you have on your device and then install the app again from the Play Store.
First, use the Settings app to uninstall the Facebook app from your device. Then, visit the Google Play Store and install the Facebook app on your device. Log-in to your Facebook account and you should find all your issues are now gone.
Tip 4. Enable Facebook Notifications
If you are having trouble getting notifications from the app on your device, you may want to check if the notification settings for the app are correctly configured.
Head to Settings > Apps > Application List > Facebook > Notifications and make sure the On option is turned on. It will allow the Facebook app to send you notifications on your Android device.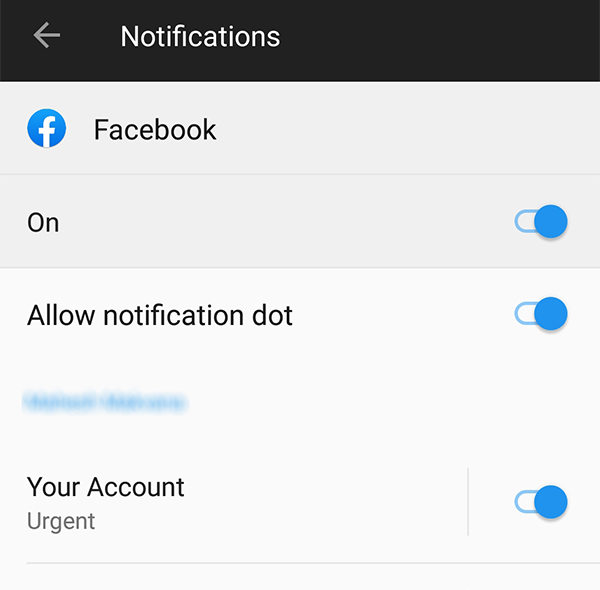 Tip 5. Reboot Your Device
Lastly, if none of the methods mentioned above worked for you, you may want to restart your device and see if that makes any difference. Press the Power button on your device and choose the Reboot option to reboot your device.
When your phone reboots, your Facebook app not working on Android issue should most likely be fixed.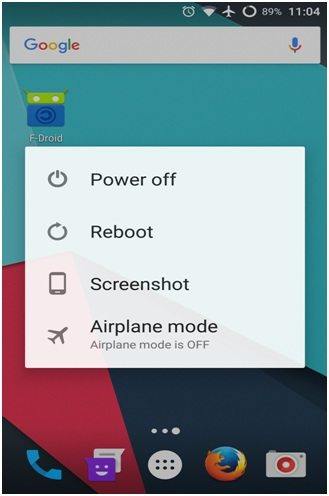 Part 3. Repair Android System to Fix Facebook App Not Working
If the Facebook app constantly crashes, won't open or freezes on your Android phone, there could be a serious issue in the operating system of your device that's causing the app to fail each time it tries to work. In that case, you will need to use a dedicated repair tool to repair the OS of your device.
One of these repair software is Tenorshare ReiBoot for Android. It lets users fix a lot of issues including Facebook app issues on your Android device. The software utilizes a one-click fix approach to ensure you can fix your issues effortlessly on your device.
Step 1Obtain the software on your computer and install and launch it. Connect your phone to your computer and click on Repair Android System in the software.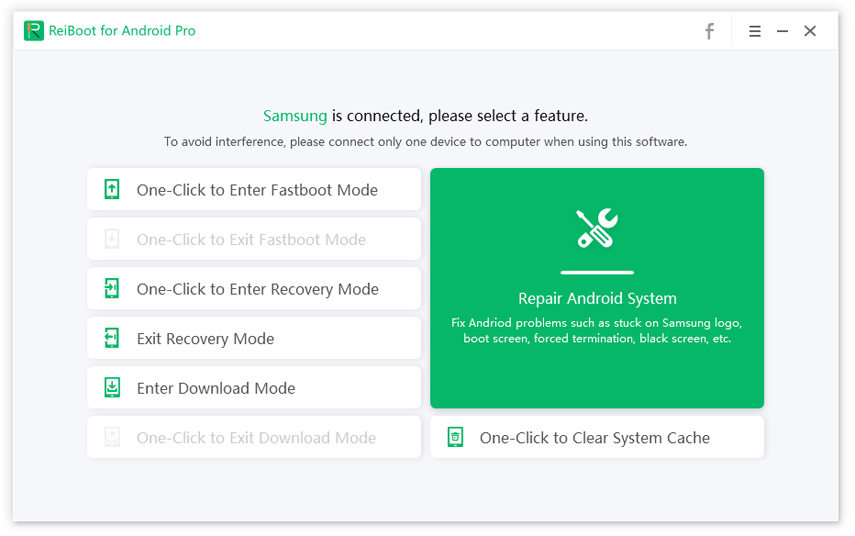 Step 2Click on Repair Now on the following screen and enter your device information on the following screen and click on Next.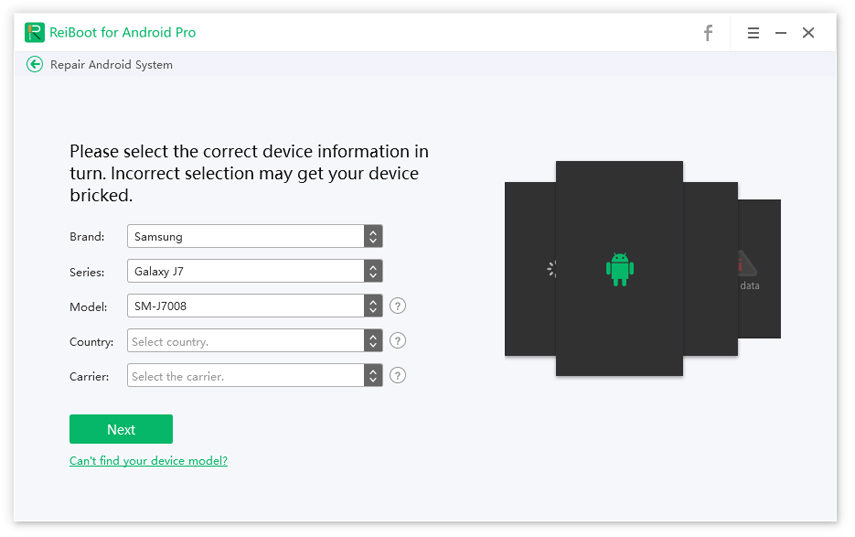 Step 3Wait for the software to download a firmware package for your specific device. Click on Repair Now followed by Continue to start repairing your device.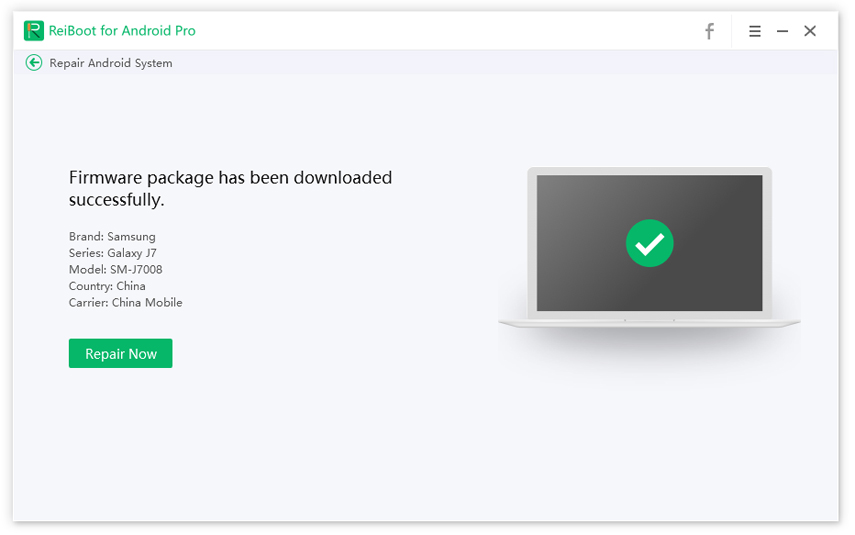 Step 4Follow the instructions to put your phone into download mode and the software will start repairing your device. The software will let you know when your device is repaired.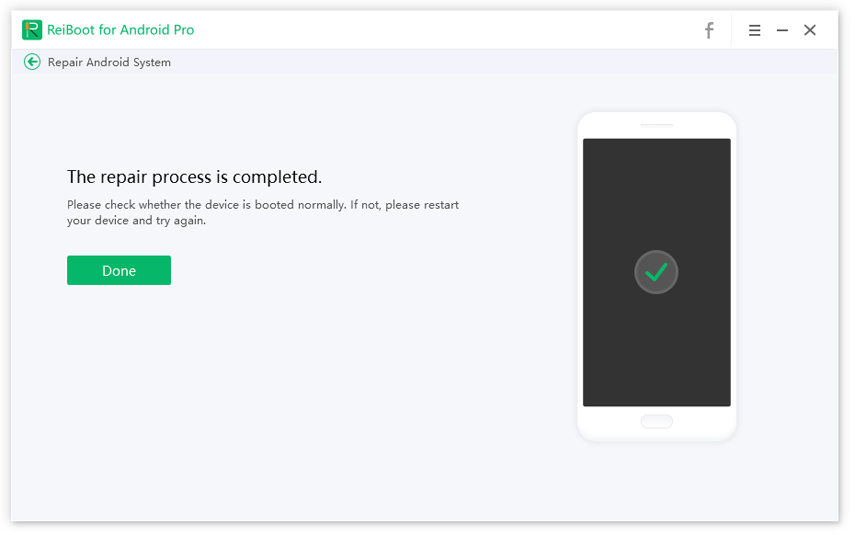 You have successfully resolved many of the issues like Facebook keeps shutting down on Android on your device.
Conclusion
Facebook not working on Android is a common issue amongst many Android users. Our guide above should help you overcome these issues by providing you with fixes you can apply to your device and get rid of all the issues on the device. When you need to go to the extreme to fix the Facebook problem, you might lose all of your data. So before you do anything to your device, always back up the data so you can restore it, then get up and running in no time. You can use Tenorshare Android Data Recovery to help you backup and restore your phone data.