How to Use Two WhatsApp Accounts on an iPhone
by Anna Sherry Updated on 2023-02-07 / Update for WhatsApp
WhatsApp is one of the most popular and widely used messaging app around the world. With its amazing features and the convenience to send/receive not only the text messages but also voice messages, videos, stickers and many more features has attracted huge number of people. The best part about this app is, it is available in both iOS version as well as Android version due to which the users can communicate easily. A lot of people uses two WhatsApp account on different phone, some uses one for personal use and another for business use. Here, I will be discussing whether it is possible to use 2 WhatsApp accounts on one device and if it is possible then how to use two WhatsApp accounts on an iPhone.
Part 1: Is Any Solution that I Can Use 2 WhatsApp Accounts on an iPhone?
Having two WhatsApp account and carrying two different iPhone sounds to be awkward. Yaa, people would rather prefer to use single iPhone for two WhatsApp account then two iPhone just for using different WhatsApp account. Several WhatsApp users wants to know is there any solution to use two WhatsApp account simultaneously in an iPhone. The answer for this is: Yes, you can definitely use two different account on same iPhone but there are certain ways which you need to follow that is mentioned below in next part.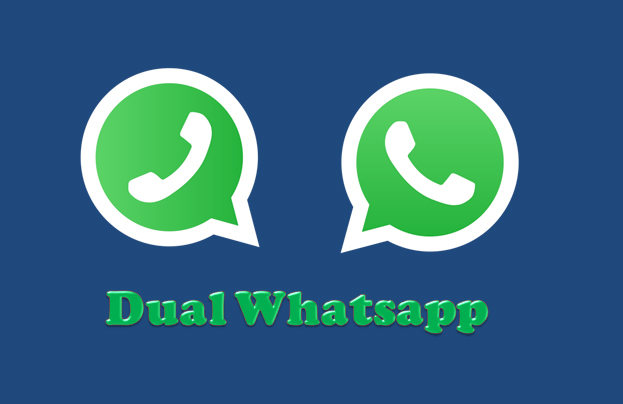 Part 2: How to Use Two WhatsApp in One iPhone
Now as you all know that it is possible to use WhatsApp 2 accounts in one iPhone. Let me say there are two ways to get the WhatsApp account on your iPhone. You can use either way as both the ways works perfectly fine. Make sure to read both methods so that you will have a clear idea which method will be easy and convenient for you. Below, I have listed the two methods.
1. Via WhatsApp 2
The first method that will help the users to use dual WhatsApp in one iPhone is using WhatsApp 2 app. This app is same to same of the original WhatsApp but with different name to make it possible to save the app in the iPhone without any conflict. This app works independently so you don't have to sign-in or sign-out of the account in case you want to switch the account.
1. First open the Safari browser on your iPhone and go to ios.othman.tv website. Tap on WhatsApp 2 and tap on green colour button to download the app.
2. Your will see a dialogue box appear on the screen with the installation message. Tap on "Install" button to begin the installing process.
3. Once the app has been installed, you need to go to Settings >> Tap on General >> Tap on Profile.
4. Tap on Trust "VNE Software and Technology….." and when the dialogue box appear, tap on "Trust" button.
5. Now open the WhatsApp2, setup all the process and enjoy using it.
2. Use Dual Messenger for WhatsApp – Chats
The second method that will let you use 2 WhatsApp accounts in one iPhone is by using Dual Messenger for WhatsApp – Chats. This app is really beneficial to most of the users as it is convenient and flexible to use letting two WhatsApp account in single iPhone or one account in two different devices. Although Dual Messenger for WhatsApp – Chats is a paid app, it is worth to download as you can manage two account without any issue in either account.
Note: Make sure you are connected to internet while doing the below process.
Step by step process on how to use dual WhatsApp on an iPhone:
1. First download and install "Dual Messenger for WhatsApp – Chats" on your iPhone.
2. Next you will see a QR code on the display, scan the code using another iPhone.
3. Then head to the original WhatsApp account on the main iPhone and go to Settings >> Tap on WhatsApp Web/Desktop >> Scan QR Code.
4. Once the scanning of code is done, all your WhatsApp messages will be synchronized between both iPhone.
Extra Tip: Recover Deleted WhatsApp Messages from your iPhone (Including Multimedia Data)
An unexpected error might occur while trying to use dual WhatsApp account on iPhone and you might end up losing some important messages. What will you do at that time? Don't you worry now, I have an amazing tool for you guys which will help you to recover all the deleted WhatsApp messages including multimedia data also. Tenorshare UltData WhatsApp Recovery is a wonderful tool that can recover almost all the deleted messages of your device. The best part of this tool is that, it supports more than 20 file type and is compatible with iOS 16/12 including latest iPhone 14/XS/XS Max/XR.
Step by step guide to recover deleted WhatsApp messages using UltData - WhatsApp Recovery:
Step 1: Download, install and launch Tenorshare UltData on computer. The main interface will be displayed on the screen, click on "Device" among the four option.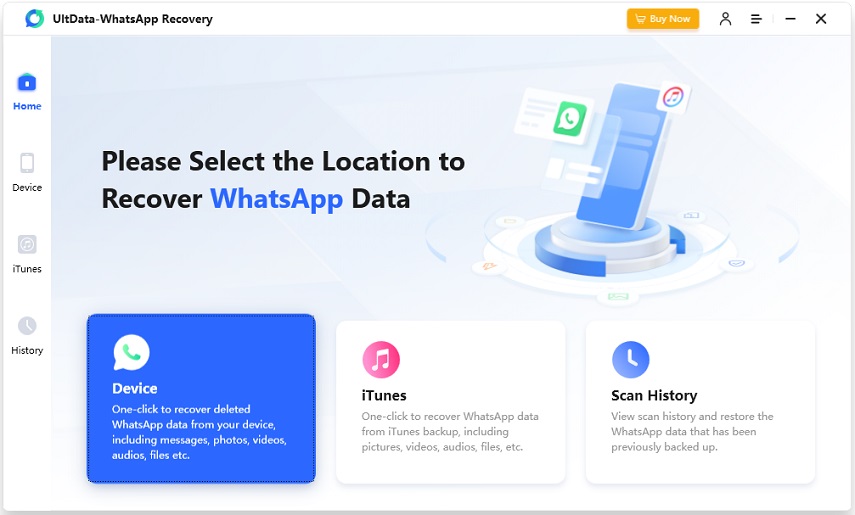 Step 2:Connect the iPhone to computer using USB cable. Click on "Start Scan" button.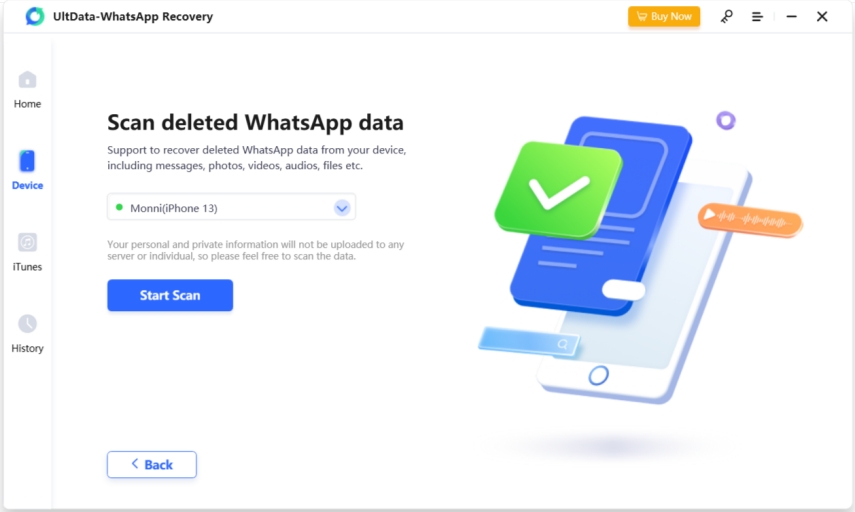 Step 3: You can see all the WhatsApp messages and attachment on the screen. Click on it to preview the attachment and confirm it before recovering. Now click on "Recover" button.
Step 4: Finally you will have the option to recover all the messages and attachment on your computer or on your iPhone.
This article introduces 2 methods to use dual WhatsApp account on an iPhone with an ease. You even learned how to recover all the deleted WhatsApp message using Tenorshare UltData - iOS. This tool can recover WhatsApp messages from the device, iTunes backup or iCloud backup. Comment below if you have any query.