Banned from WhatsApp, How to Activate it? [Easy Steps]
by Anna Sherry Updated on 2022-10-19 / Update for WhatsApp Tips
Getting banned from WhatsApp is a disastrous feeling. Considering how popular WhatsApp is around the globe and is the default online messaging app in many regions, you will lose a lot if you get banned.
But as you're reading this post, we know you're here with the complaint, "My WhatsApp account banned!" Don't worry. It's not the end of the world as it's possible to get out of this disastrous situation.
How? Well, here's everything you need to know.
1. Why WhatsApp Bans My Account? Is WhatsApp Ban Permanent?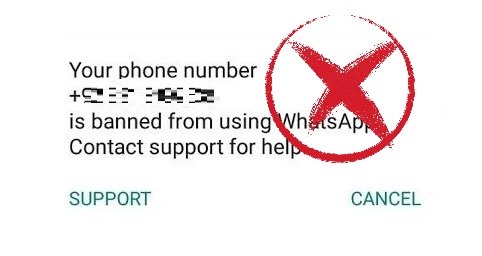 "WhatsApp banned my number, why is that?!" — well, there could be several reasons for that.
WhatsApp could ban a user for violating its terms of service. The ban could either be temporary or permanent.
Permanent Ban
A permanent ban usually occurs when you continuously violate one or more of WhatsApp terms of service. For instance:
If you send too many similar messages to unknown contacts, they can be flagged as spam and you might get banned.
If you send inappropriate content to unknown senders, these might also get flagged by WhatsApp and you could get banned.
If you send inappropriate messages to someone, no matter if they're on your contacts or not, and they report your messages to the WhatsApp team, you might get banned.
When you're permanently banned, you will see a message on your WhatsApp screen saying your phone number is banned from using WhatsApp.
Temporary Ban
On the other hand, you get temporarily banned if you use a modded version of WhatsApp, like GB WhatsApp or WhatsApp Plus.
Such a ban is usually for around 30 minutes, but could also be longer if you keep using the modded app continuously.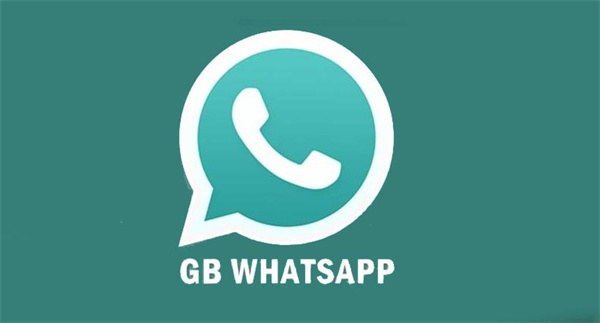 2. How to Get Unbanned from WhatsApp?
Now that you know "Why WhatsApp banned my number" — it's time to talk about how you can get out of the situation.
Now that you know "Why WhatsApp banned my number" — it's time to talk about how you can get out of the situation.
You can do it by:
Contact WhatsApp team using the information given on this page(https://www.whatsapp.com/contact/?subject=messenger).

While explaining the situation, do tell them that you won't repeat the mistake you've done, i.e., using modded apps or sending spam messages. Some people try to "trick" the support team by saying "I didn't do it". But unfortunately, these tactics don't work.
Your best course of action is to be honest with them and tell them you need to use WhatsApp, and that you didn't know about the terms of service before. Tell them that you know about the ToS now and will follow them strictly.
If you're convincing enough, there's a good chance that WhatsApp team will promptly unban your account.
If your account is temporarily banned, all you need to do is just wait for the ban to lift on its own.
3. WhatsApp Account Ban Was Removed, How to Transfer GBWhatsApp to WhatsApp?
Now you know, "My WhatsApp number is banned, how to unbanned?!" — but what comes after? What can you do to prevent yourself from getting banned again?
Well, the first thing to do is stop using modded versions of WhatsApp and start using the official WhatsApp app. But we get it, you have precious data in your GB WhatsApp. But what if we tell you there's a way to move it all from the modded app to the official app?
That's right. With Tenorshare iCareFone Transfer, you can easily move your WhatsApp data, including all the media, from GBWhatsApp to the real WhatsApp in just a few minutes.
Here's what you need to do.
Download and install iCareFone Transfer on your computer. Connect both devices to the computer and select GB WhatsApp from the main page of iCareFone Transfer.

Follow the on-screen instructions to make a backup of your GB WhatsApp, then hit Continue.

Select the type of data you want to move.

Wait for a bit while the process is conducted, and your data will now be transferred!
4. How to Activate a Permanently Banned WhatsApp Account
If contacting WhatsApp support didn't unban your account, what do you do? In this case, you'd still be stuck in the dilemma of, "WhatsApp banned my number, solution?"
In this case, there are a few recommendations.
Keep contacting WhatsApp support again and again. If they didn't unban your account on the first try, they might do it on the second one. If you don't want to give up your number and get unbanned at all costs, this is the way to go.
If you don't care about the number that much, you can ditch it and create a new WhatsApp account from scratch using a different number.
5. How to Avoid Getting Banned from WhatsApp?
Now that you've dealt with the WhatsApp number banned problem, here's how you can steer clear of it in the future.
Refrain from using modded versions of WhatsApp. Always use the official app.

However, if you can't live without the modded app and are willing to take the risk, use the WhatsApp anti-ban version of modded apps. GB WhatsApp anti-ban is less likely to get banned compared to other versions.

Don't send inappropriate messages to people on WhatsApp.
If you get temporarily banned while using modded WhatsApp, uninstall it and install the official app to avoid a permanent ban.
The Bottom Line
If your number is banned from using WhatsApp, now you know how to get it unbanned!
Again, the rule of thumb is to avoid modded versions of WhatsApp anyway. If you'd like to move from GB WhatsApp to the official WhatsApp app, you can use Tenorshare iCareFone Transfer to move your data.