Friend Search for WhatsApp Latest & Free APK Download
by Anna Sherry Updated on 2022-08-24 / Update for WhatsApp Tips
Do you want to add the whatsapp of someone you've only met once? Try Friend Search for WhatsApp tool.
Friend Search for WhatsApp app is a free program that enables you to identify friends nearby by making use of the number associated with your own WhatsApp account.
Continue reading to learn more about the Friend Search for WhatsApp app.
Part 1. A Brief Introduction to Friend Search for WhatsApp
Users of WhatsApp now have access to a specialized software called Friend Search for WhatsApp, which makes it simpler for users to locate their friends and interact with one another
Because the software makes it simple to find friends for WhatsApp and acquaintances who are already utilizing WhatsApp, this is an excellent solution for those who have met someone at a party but have neglected to obtain their contact information.
Anyone who is already utilizing Friend Search for WhatsApp and who is interested in having the ability to add contacts to their list in a more streamlined manner should make it a point to look into Friend Search for WhatsApp.
Part 2. The Latest Friend Search for WhatsApp APK Download
Friend Search for WhatsApp Download: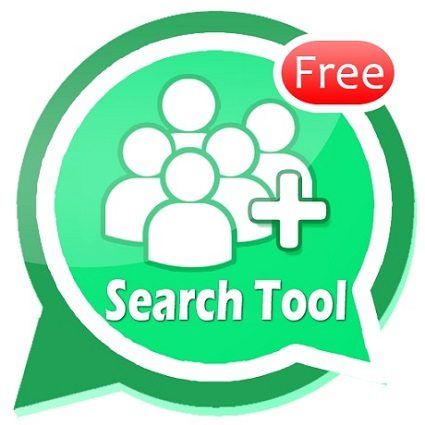 Click the button to download Friend Search for WhatsApp APK 1.9
Download
Version: 13.8.5
License: Free
Android compatibility: 4.3 and later
Size: 4MB
Friend Search for WhatsApp app information:
With the use of your Whatsapp app number, you may use the free Friend Search feature of the WhatsApp app to locate friends nearby with whom you can speak.
You can add someone to your friend's list in order to connect with them by just searching for their name. This takes very little effort.
Generate random contacts number easily and quickly.
Generate new contacts and add them on WhatsApp directly.
100% free to use.
Part 3. How to Install and Use the Friend Search for WhatsApp App
What to do to achieve friend search for WhatsApp download?
Navigate to the App section of the Settings menu and enable "install unknown apps" permission.

Use your default Android browser to download an APK file to get started.
Next, select Downloads in your app catalogue to get the file you just downloaded.
Now you can start the app easily.
How to use Friend Search for WhatsApp app:
Launch the Friend Search for WhatsApp tool on your device.

Now you can see this interface. Choose a country and then you decide the female or male.

Then randomly enter the phone numbers and tap on create contacts.

Now you can go to your WhatsApp and find these new contacts on your WhatsApp. You can now chat with them.
Bonus: How to Transfer Android WhatsApp Chats to iPhone without Erasing Data
When it comes to WhatsApp, you may be bothered by the WhatsApp data transfer when switching to a new phone. If that's the case, give Tenorshare iCareFone Transfer a try.
iCareFone Transfer can help you easily transfer WhatsApp data between iPhone and Android device. It's a tool for WhatsApp/WhatsApp Business/GBWhatsApp data transfer, backup and restore.
This tool will not let you reset your device, nor will it earse any of your device data.
On your computer, download and open iCareFone Transfer and join two devices. And to proceed, click "Transfer."

By following the screenshot steps, you must backup the WhatsApp data on your source device. Click "Continue" when finished.

You can choose the kind of attachment you want to send. To move on to the following stage, click "Continue."

The software will now produce data automatically that will be restored to the target device.

Now iCareFone Transfer is transferring your WhatsApp data from old device to the new one.

Congratulations! Your WhatsApp data has been transferred to your new phone successfully.
Final Words
For those who are curious about how to download the Friends Search for WhatsApp app, You can find helpful information on this blog.
By the way, if you want to transfer your WhatsApp/GBWhatsApp/WhatsApp Business data between Android and iOS, then you must try Tenorshare iCareFone Transfer.