WhatsApp Last Seen: What It Is & How to Hide It
by Sophie Green Updated on 2020-09-04 / Update for WhatsApp Tips
If you have been using WhatsApp for some time or you have recently started using it, you might have heard of this feature called WhatsApp last seen. It is an extremely useful tool to find your contacts' WhatsApp status and this guide tells you everything you need to know about this feature.
You will learn what last seen WhatsApp is, how it works, what to do if it does not work, and finally how you can hide your last seen in your WhatsApp account. The following shows how to do this all.
Part 1. What Does Last Seen Mean on WhatsApp?
The first thing you are going to need to learn is what does last seen mean on WhatsApp. Last seen for a user is the last time they were active on WhatsApp. This does not mean that the user should have received or sent someone a message. Even if they open WhatsApp, it will be considered as their last seen or active time.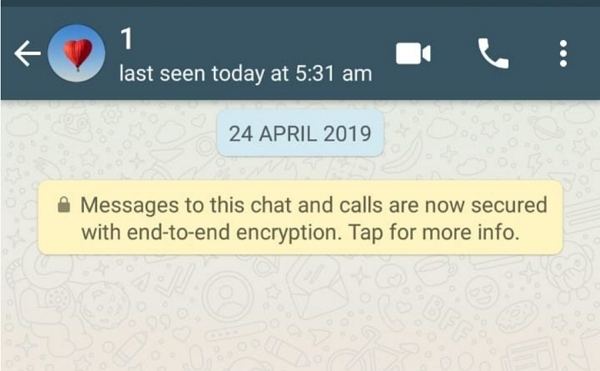 In WhatsApp, you have three ways to change the privacy settings for your last seen status:
Everyone

When you set your last seen visible to everyone, everyone who saves your phone number on their device can see when you were last active on this instant messaging app.

My Contacts

When you choose the My Contacts option, only the people who you have saved in your contacts list can see your last seen status.

Nobody

This prevents everyone from seeing your last seen status. Even the people who you chat with will not be able to view your last seen. This also means that you will not be able to view your contacts' last seen status. This is a two-way street and that is how it works.
You should now know what does last seen on WhatsApp mean.
Part 2. Why WhatsApp Messenger Not Showing "Last Seen" for a Contact?
If you do not see the last seen status for a contact in your WhatsApp, there are a few reasons why that happens.
Disabled Last Seen for Everyone

It might be that your contact has disabled last seen for everyone. This may be why you do not see it.

Last Seen is Set to My Contacts

Your contact might have limited their last seen only to their contacts and you may not be in their contacts list. This is why you do not see their last seen status.

You are Blocked

You may be blocked in your contact's WhatsApp and this will not let you see their last seen.
Part 3. How to Hide Last Seen on WhatsApp Android and iOS?
Now that you know what is last seen on WhatsApp, you might want to learn how to do a WhatsApp hide last seen. This section will walk you through the steps to do it. You do not need to use a last seen hider for WhatsApp to do this. You can do this on both your Android and iOS-based devices as shown below.
1. Turn off WhatsApp Last Seen on Android Device
If you use WhatsApp on an Android device, the following shows how to hide last seen on WhatsApp.
Open WhatsApp, tap the three-dots at the top-right corner, and choose Settings.
Tap on the option that says Account followed by Privacy.

Select the Last seen option and choose one of the options. Select Nobody if you do not want anyone to see your last seen status.
That is WhatsApp how to get rid of last seen on Android.
2. Turn off WhatsApp Last Seen on iPhone/iPad
You can disable WhatsApp last seen on your iPhone or iPad as below.
Launch WhatsApp and head into Settings > Account > Privacy.

Tap the Last seen option and select Nobody to hide your online status.
Part 4. People Also Asked about WhatsApp Last Seen
There have been several questions about the WhatsApp last seen feature. The following aims to answer some of those questions for you.
1. Will someone know if I check their WhatsApp last seen status often?
No, WhatsApp does not notify users when someone views their last seen status.
2. Is WhatsApp last seen accurate?
Unless there is a connection or external issue, the WhatsApp last seen is usually very accurate.
3. Does online on WhatsApp mean they are talking to someone?
No, online on WhatsApp does not necessarily mean they are talking to someone. They may have just kept the WhatsApp app open on their phones and this shows as online on your device.
4. Does WhatsApp last seen mean the person opened the app or looked at their phone?
The WhatsApp last seen means the last time they opened the WhatsApp app on their phone.
Bonus Tip: The Best WhatsApp Transfer for Android and iOS
If you are an avid WhatsApp user and you need to transfer your chats between Android and iOS, you will not find an easy way to do that with TiCareFone Transfer(iCareFone for WhatsApp Transfer). It will help you transfer chats from your one device to another without much hassle. It supports cross-platform transfers which means you can transfer from Android to iOS and vice versa.
One click to Transfer WhatsApp chats between iPhone and Android
Backup and restore your WhatsApp chats in a single-click
Access and export your WhatsApp communications
Works with a few other instant messaging apps like Kik, LINE, Viber as well
Compatible with the latest iOS devices and iOS versions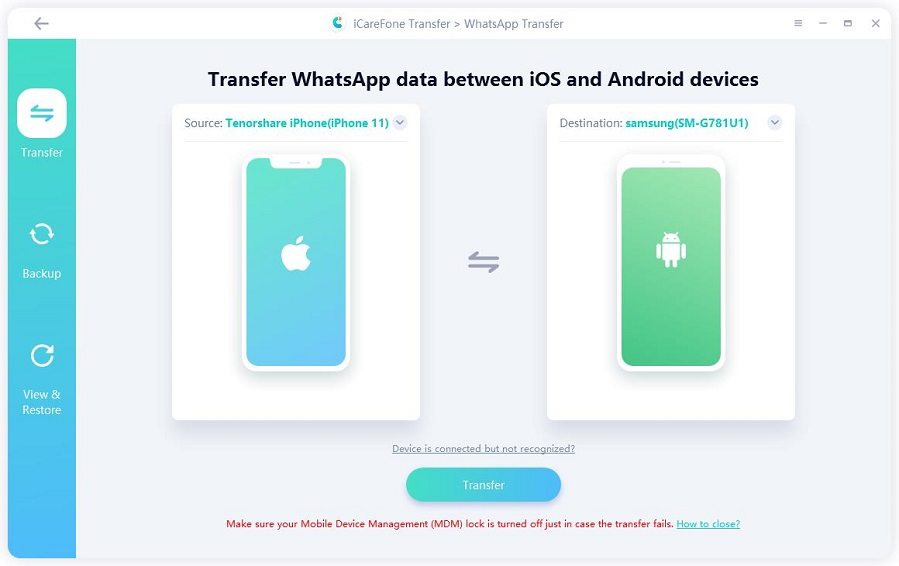 Summary
Last seen is a good feature in WhatsApp but beware that there is no last seen tracker for WhatsApp. The above guide should explain to you how the feature works and how you can turn it off for your account if you want. And if you want to transfer WhatsApp messages from iPhone to Android and vice versa, iCareFone for WhatsApp is highly recommended.