How to Hide Blue Ticks on GB WhatsApp
by Anna Sherry Updated on 2022-11-23 / Update for WhatsApp
GB WhatsApp is the most popular iteration of modded WhatsApp apps out there — and for good reasons. It has many features that set it apart from other apps of the same type.
However, the GB WhatsApp hide blue tick feature is probably one of the most popular of its features.
However, not a lot of people know how it works, and some don't even know what it is in the first place. If that sounds like you, this article is going to be a lifesaver for you.
1. What is GB WhatsApp Blue Ticks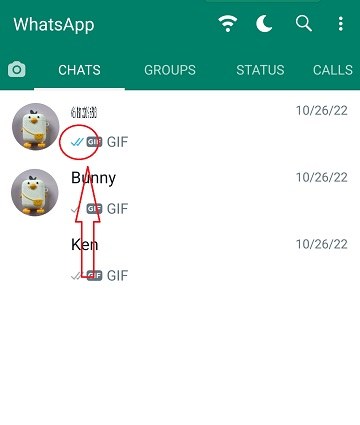 If you don't know what GB WhatsApp blue ticks feature is, this section has got you covered.
When you send someone a message and they read it, you see two blue ticks right next to your message, which indicates the person has read your message. However, some people want to read messages without letting the sender know that they've read it.
That's where this feature comes into play.
When you turn it on, the sender won't see blue ticks in their WhatsApp app, even when you've read their messages. Ticks will stay gray forever.
2. How to Hide Blue Ticks on GB WhatsApp
Now that you know what this feature does, it's time to talk about how to hide blue tick in GB WhatsApp.
After you've downloaded, installed, and logged in to GB WhatsApp on your device, follow the steps below.
Tap the 3 dots on the top right corner and enter GBSettings.
Select Privacy and Security.

If you want to hide blue ticks for contacts, select the Contacts option and then enable the Hide blue ticks option.

If you'd like to hide blue ticks for group chats, select the Groups option and turn on the Hide blue ticks option.
3. How to Download and Install GB WhatsApp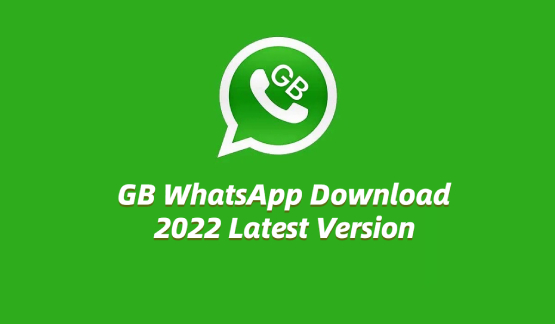 Now that you know how to hide blue ticks on GB WhatsApp, it's time to talk about how you can download and use this modded app on your phone in the first place.
To do that, simply follow the steps below.
Download the latest available APK file by clicking the button below.

Download
After the download is complete, tap the APK file you just downloaded from your notification panel.
Install the APK. (Note: you need to give "install unknown apps" permission to the browser where you downloaded the GBWhatsApp APK latest version.)
The GB WhatsApp app should appear in your app drawer.
Open the app and log in to your WhatsApp account as usual.
4. Is It Safe to Use GB WhatsApp
Now you know how to perform a GBWhatsApp download — but should you really do it? Is it really worth using a modified app for extra features? Is it safe? That's what this section will explain!
You see, the GB WhatsApp app isn't officially provided by Meta, which is the company that owns WhatsApp.
If the company detects that you're using a modified version of the app, they will ban you from WhatsApp altogether. Most of the time this ban is temporary, but it can also be permanent.
Furthermore, GB WhatsApp isn't as secure as the normal WhatsApp app. The developer of this mod can decide to get access to your data at any time, which can cause data leaks.
All in all, it entirely depends on you whether you want to compromise your privacy and security to get additional features. If you do, you should make sure you're not sharing sensitive information with people on GB WhatsApp.
Plus, don't give the app unnecessary permissions.
Related read GBWhatsApp Data Leak.
Bonus: Stop Using GB WhatsApp? Migrate GB WhatsApp Data to WhatsApp
If you're a GB WhatsApp user and you've decided it's not worth it anymore, you'd need to move your data to the official WhatsApp app. However, GB WhatsApp doesn't support back up to Google Drive, so you can't use the traditional backup feature to move your data.
But — there's good news. With Tenorshare iCareFone Transfer, you can make this move easily and effectively.
iCareFone offers you 2 choices to migrate GBWhatsApp data to WhatsApp: 1. Transfer GBWhatsApp data to WhatsApp directly (an extra phone is needed); 2. Back up GBWhatsApp data to computer and then restore it to WhatsApp( no need for a second phone).
Here's how it works.
Download and Install iCareFone Transfer on your computer — and launch it. Connect your device to the computer and select GB WhatsApp from the main page of iCareFone Transfer.

Then choose the "Backup" from the left menu. Click on "Back Up Now" to continue.

Follow the on-screen instructions to make a backup of your GB WhatsApp, then hit Continue.

Wait for a bit while the process is going on, and your data will now be backed up successfully!

Now switch to the "View & Restore". View the data you just backed up and restore the data to WhatsApp.

Within seconds, your GBWhatsApp data will be restored to WhatsApp successfully!
The Bottom Line
Hide blue ticks GBWhatsApp feature is one of the most popular perks of this app. However, as it is buried deep into the settings, not a lot of people know to use it.
However, after reading this post, you're perfectly capable of using this feature. Plus, now you also know how you can move your data from GB WhatsApp to normal WhatsApp, should you ever decide to leave the modded app for good.