10 Best WhatsApp MODs APK Latest Version Download [Free & Safe]
by Anna Sherry Updated on 2022-03-18 / Update for WhatsApp Tips
WhatsApp Mods are the modified versions of the original WhatsApp. The original WhatsApp version has many restrictions, for instance, a status video of someone cannot be downloaded. That's why WhatsApp alternatives can be a good choice for you. The WhatsApp mod download process is discussed here in detail.
1. GB WhatsApp
GB WhatsApp is a famous WhatsApp mod. Several mods are available but most of the users prefer GB WhatsApp. Gb WhatsApp ensures security and privacy. It has the following features:
You will be able to run 2 different accounts at the same time.
You can set the feature of "always online".
After each update, new emojis and stickers will be added.
You can use original WhatsApp and GB WhatsApp at the same time.
You can keep your chats private.
If you are busy, you can use the option of auto-reply.
It has a payment option and message scheduler.
Download GB WhatsApp mod apk by clicking here.
After the GB WhatsApp apk file is downloaded, go to the settings then click on the Security tab, and allow installation of apps from unknown sources.
Then install GB WhatsApp and create your account.
2. WhatsApp Plus
Another famous WhatsApp mod, WhatsApp plus was designed by Rafalete. It has several features that make your chatting experience better. These features include:

You can post the video status longer than thirty seconds.
You can have the option of sending high-quality pictures by default.
If you want to find a particular conversation with someone, you can filter messages.
With WhatsApp plus, you can send files of up to 30 MB.
256 members can be added to a group.
If you want to share custom themes with your friends, you can do it with WhatsApp plus.
For downloading WhatsApp Plus:
You can click on the link here to download the WhatsApp plus apk. After the WhatsApp mod apk download you can install it.
For installing it, go to the settings then click on the Security tab, and allow installation of apps from unknown sources. Then install WhatsApp plus and create your account.
3. FM WhatsApp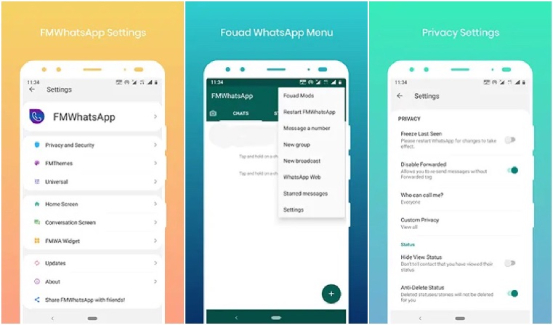 This modified version of WhatsApp was developed by FoudMakkad. Like other WhatsApp mods, it has many useful features that you cannot get with the original WhatsApp. FM WhatsApp has the following features:
New themes are added to the theme store daily so there are many options to choose from.
It allows you to send messages to unsaved contacts. Moreover, you can pin a hundred chats on the app home screen.
You can send 60 pictures at a time and send messages to up to 600 contacts.
If someone in your contacts posts a story and then deletes it, you will be able to see it later.
You can also add different emojis.
You cannot get this WhatsApp mod from the play store but it can be downloaded from a third-party website.
4. YO WhatsApp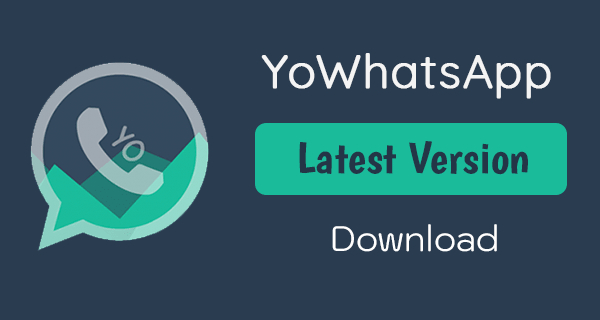 Like other WhatsApp mods, YO WhatsApp has extra features than the original WhatsApp. Its most important feature is that you can have three accounts on your phone. It has the following features:
The option of auto-reply when you are not free.
Different styles of blue tick and chat bubble.
Additional features for group admin.
Addition of new stickers and emojis.
Option of saving someone's status.
Allow sending of videos that are up to 50 MBs.
5. WhatsAppMA
WhatsAppMA is well known for its security features. Like other WhatsApp mods, it also has additional features that are not present on the original WhatsApp app. Some of its features include: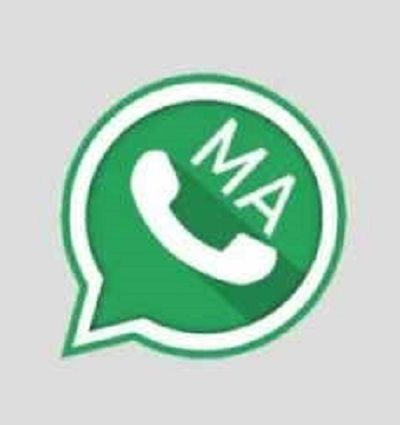 Zoom in and out for viewing profile pictures.
The option of a dark theme.
Delete unnecessary files.
Send photos and videos in high quality.
Hide the call button for avoiding unexpected calls.
Preview files before downloading them.
Distinguish between broadcast and normal messages.
6. WhataApp Aero
WhatsApp aero is a modified version of WhatsApp and similar to other WhatsApp mods, there is more customization freedom. It's one of the most attractive features is that it adds new functions. Some other features are:
Allows the change of interface design.
It has 2 blue popcorn hidden.
You have the option to modify the lyrics font of the chats individually.
The messages that you receive cannot be deleted.
The online status can be hidden.
It adds new emojis. Moreover, you can also create your emojis.
7. OG WhatsApp
Another best WhatsApp mod is OG WhatsApp. It has a user-friendly interface that distinguishes it from other mods. It allows the user to use many phone numbers with WhatsApp on the same smartphone. Some other features include:
A message scheduler option.
Sends high-quality images.
Has greater than thousand themes for customizing chat screens.
Allows the download of others' status.
Can send up to ninety images at once.
Secure a particular chat with a password.
An inbuilt locker for keeping the chats safe.
Allows changing the background.
8. WhatsApp Gold
WhatsApp Gold is one of the WhatsApp mods but with additional functions. It is an amazing chat software program that has many features including:
It allows sending 100 images at the same time.
It has many new emojis.
You can also download it on your iPhone.
It has the option of the "conference call".
You can also stop images and videos from saving into your gallery.
You can view posts without the blue ticks.
9. WhatsApp Go
WhatsApp go is one of the most useful WhatsApp mods because of its features. It includes all the features that anyone wants in his WhatsApp. The features include:
Better privacy system.
DND mode and anti-revoke feature.
Allows sending of up to ninety images.
Allows changing of notification and app's icon.
You can copy others' statuses.
You can write the status of up to 250 characters.
10. WhatsApp Prime
WhatsApp Prime is one of the WhatsApp mods that come with extra features not present on the original app. It is based on GB WhatsApp and contains all the features that are present in GB WhatsApp. Although it has some additional features that include:
It has anti-ban, anti-status delete, and anti-revoked message features.
You can download WhatsApp statuses.
Freeze your last seen and lock your chats.
Files Up to 1GB can be sent at a time.
While sending a forward message, you can hide the forward tag.
Bonus Tip: How to Transfer WhatsApp from Android to iPhone
What if you need to switch from an Android phone to an iphone? How do you move your WhatsApp data? Try Tenorshare iCareFone Transfer.
Tenorshare iCareFone Transfer allows easy transfer of WhatsApp data between two devices. It can also restore WhatsApp backup from Google Drive to iPhone. They have a very detailed user guide on how to use this tool.
Install iCareFone Transfer to your computer and connect both devices to the PC. Tap on transfer to continue.

Then save a backup copy of WhatsApp data on the android phone. For this, go to the settings, select chat then chat backup.

For keeping the chats secure, authenticate the account that you used while creating the backup.

Then ensure that you have logged into your iPhone to be able to see your data. Moreover, there should be enough storage on the iPhone.

The last step is to disable the Find my app on the iPhone. For doing this, go to settings, then click on Apple ID card, and then select Find My.

When you have turned Find my off, iCareFone will start restoring WhatsApp data to the iPhone.

You will get a notification when the transfer process is complete.