WhatsApp Prime APK Latest Version Download [Official]
by Anna Sherry Updated on 2023-01-04 / Update for WhatsApp
If you've ever tried downloading a modified version of WhatsApp, you might have come to know there are several mods you can choose from. GB WhatsApp, WhatsApp Go, Yo WhatsApp, and whatnot.
Another name that's gaining traction in this space is WhatsApp Prime. It's one of the newer and lesser-known WhatsApp mods that users are loving.
If you'd like to learn more about it and download it to your phone, this article is a must-read for you.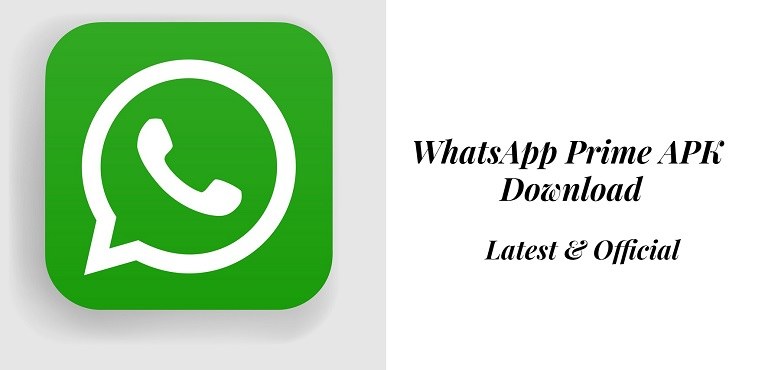 1. Download the Latest WhatsApp Prime APK on Android
Before diving into the nitty-gritty details of its features, let's get the download method out of the way first. Shall we? Follow the steps below to perform a WhatsApp Prime download.
| | |
| --- | --- |
| App Name: | WhatsApp Prime |
| Android system: | 4.1 or above |
| Size: | 43 MB |
WA Prime
Click the download button above.
Wait for the download to complete.
After the download has been completed, you will need to install the APK. If you're not sure how to do that, continue to the next section.
2. How to Install WhatsApp Prime APK on your Device
To install the WhatsApp Prime latest version APK that you just downloaded, follow the steps below.
Pull down the notification panel of your device.
Tap the Download Complete notification in your notification panel.
Tap the "Install" button. You need to give "install unknown apps" permission to the browser where you downloaded the APK file.
Wait for the installation to complete.
3. What is WhatsApp Prime? WhatsApp Prime APK Features
As there are plenty of other modded WhatsApp apps, what exactly sets WhatsApp Prime 2023 apart?
Simply put, nothing. All the modded WhatsApp versions work exactly the same. The only difference is the naming.
However, there's one benefit that you get by having multiple options: you can install all of them on your phone simultaneously and use multiple accounts at the same time.
That's because each mod has its own, unique package name. So, the Android system thinks that each mod is a different app, even though they're essentially the same mod within.
You can install as many mods as you want, and register each mod with a different WhatsApp account.
WhatsApp Prime APK Features
With that out of the way, it's time to talk about some of the best features of Prime WhatsApp APK.
You can hide your double ticks. With this feature turned on, others will only see a single tick in your WhatsApp chat, even when their message has already been delivered to you.
You can hide blue ticks, which means others won't be able to see that you've read their messages, even when you have.
You can also hide your online status. By doing that, you won't appear online even when you are. However, be noted that this feature has also made its way to the official WhatsApp app, so it's no longer a reason to use a modded version.
You can view someone's messages or status updates, even after they've deleted them.
You can send images and videos in full quality without any compression.
You can send more than 30 media files in a single go.
You can download someone's status updates, even if they're videos or photos.
You can turn on flight mode, which terminates your internet connection to the app unless you turn off the feature.
You can send a new message to someone without having to save their number in your contacts first.
You can customize your WhatsApp app with dozens of customizations, like custom themes, icons, ticks, and fonts.
Alongside all that, WhatsApp Prime also has tons of other features that you can explore after installing it.
4. More Top 5 WhatsApp Mods APK Recommendations
If you'd like to install multiple WhatsApp mods on your device and use them simultaneously, here are the top ones you can look into.
1. GB WhatsApp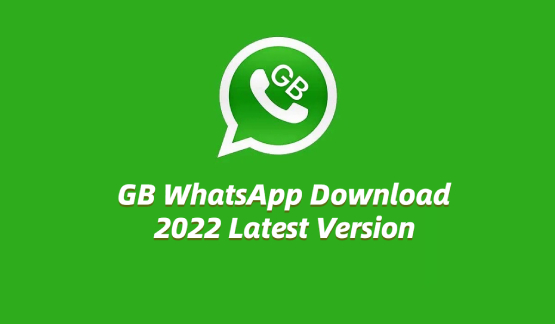 GB WhatsApp is easily the most popular modded WhatsApp app out there.
Related GB WhatsApp APK Download for Android .
2. Yo WhatsApp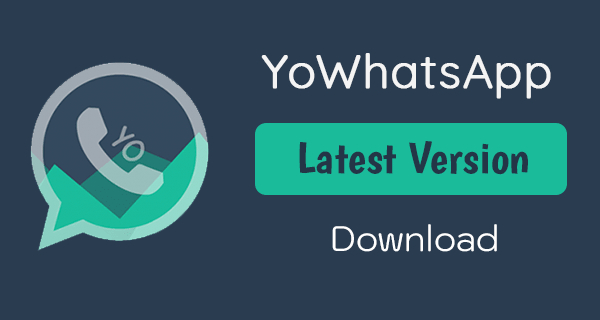 It's the second most popular WhatsApp mod out there, and comes with the same set of features.
Related YoWhatsApp APK Download Latest Version .
3. WhatsApp Plus
If you don't like any weird naming, this one might be the way to go. It has all the features the other modded apps do.
Related WhatsApp Plus APK Latest Version Download.
4. WhatsApp Go
Just more of the same thing; another modded WhatsApp app with tons of features.
Related WhatsApp Go APK Latest Version Download.
5. OG WhatsApp
Last but not least, the 5th modded WhatsApp app on our list is OG WhatsApp.
Just more of the same thing; another modded WhatsApp app with tons of features.
Bonus: One Click to Transfer Android WhatsApp to iPhone
Got a new iPhone and want to transfer all your WhatsApp data from your old Android phone to the new iPhone? We have some news!
Unlike the traditional "Move to iOS" method which requires you to reset your iPhone, Tenorshare iCareFone Transfer lets you transfer all your WhatsApp in minutes! It does not require a factory reset and none of your device data will be erased.
What's more? With this tool, you can also decide which type of WhatsApp data you gonna transfer and you can merge your old WhatsApp data and your new WhatsApp data.
Here's how to do it.
Download and install iCareFone Transfer on your PC or Mac. Connect both phones — your old Android smartphone and your new iPhone to the computer using USB cables. Click the "Transfer" button.

Open WhatsApp on your Android device. Go to Settings > Chats > Chat Backup — and create a new backup of your data.

The system will start getting WhatsApp data from your Android device. Wait for it to complete.

Here you should choose which WhatsApp data type you'd to transfer.

Now, your WhatsApp data will be transferred to the new iPhone seamlessly!
Here's a video guide for you:
The Bottom Line
There you have it — that's everything you need to know about WhatsApp Prime.
Again, if you'd like to move your WhatsApp data from Android to iPhone, Tenorshare iCareFone Transfer is the way to go!