WhatsApp Wallpaper Free Download 2023
by Jenefey Aaron Updated on 2023-02-07 / Update for WhatsApp Tips
With the average of one million new users register to the platform daily and the total of over one billion users from over 100 countries that send 42 billion messages daily, nobody can deny that one of the most popular messaging apps available today is WhatsApp.
Even though some of these users don't mind the default look and feel of the app, there are many of those who wants to customize it to their preferences. And the most obvious customization that you can do is to change the wallpaper.
How can you change WhatsApp wallpaper and where can you find the best images for the wallpaper? Read on to find out.
Part 1: How to Change WhatsApp Wallpaper?
To change WhatsApp wallpaper, follow these steps. The steps are based on WhatsApp for iOS. While there are slight differences for the Android version, the general ideas are more or less the same.
First, open the app and go to Settings. It's the icon on the bottom right of the screen. While on Android, you can tap the three dots on the top right corner of the screen and choose Wallpaper.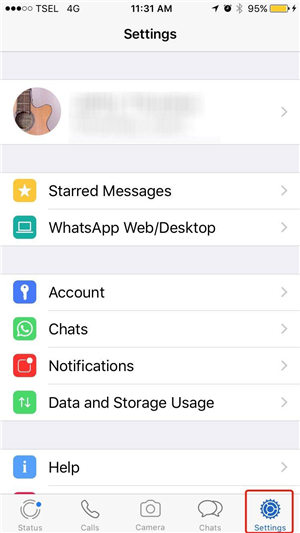 Under the settings, you can find Chat Wallpaper. Tap on the menu to open it.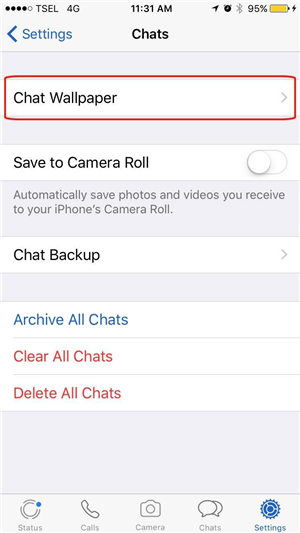 There are four options inside the Chat Wallpaper menu. The first three - Wallpaper Library, Solid Colors, and Photos - are the places where you can pick and use images for your wallpaper, while the fourth is the option to Reset Wallpaper to the default one.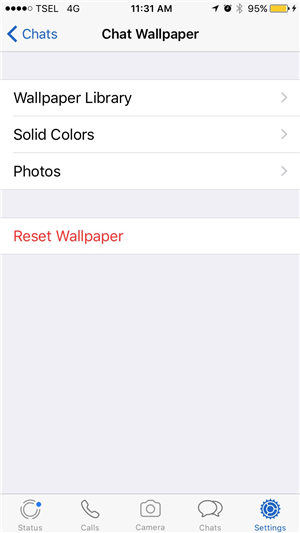 As the name suggests, Wallpaper library contains many images provided by WhatsApp that you can use as your chat wallpaper.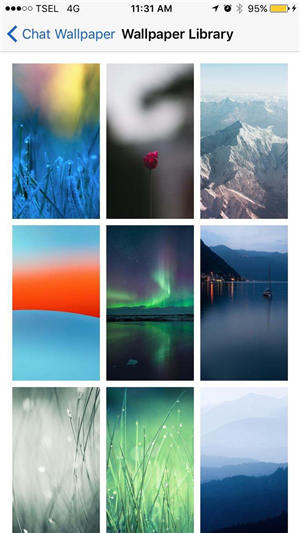 But if you are more of a solid color person, you can choose one as your wallpaper from the Solid Colors menu.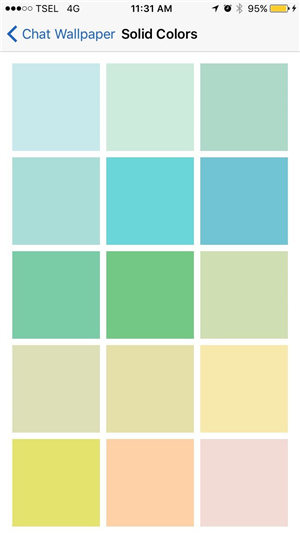 Fancy of using your photos or images for the wallpaper? Then you can use the third options to access your photo library and choose one from the collections.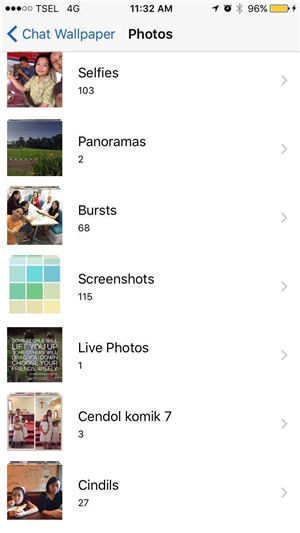 Then after choosing your preferred wallpaper image from one of the choices, you can set it as your chat wallpaper by tapping the Set button at the bottom of the screen. If you change your mind, just click Cancel and choose another one.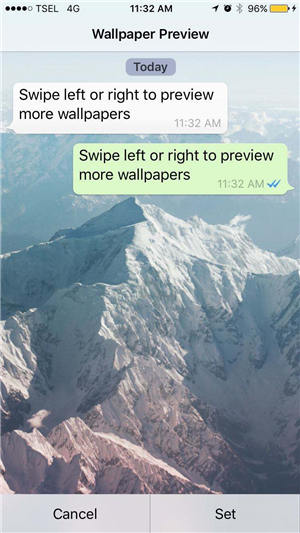 Part 2: The Best Place to Find Most Stylish WhatsApp Wallpaper Images 2017
The ability to use any images from the photo library opens up tons of possibilities. It means that you can use any image that you want as the wallpaper. And since there are countless places on the web where you can find beautiful and high-quality pictures, you will never, ever, runs out of choices.
But where is the best place to find wallpaper images for WhatsApp chat background? There are too many alternatives to list them one by one, so instead let's start at the easiest and quickest place.
1. Take and Use Your Photos
Your smartphone is the best camera that you have because it's almost certain that you have it all the time. If you need a new image for your chat wallpaper, why not take one yourself? Just a quick snap of your selfie and you're done.
2. Google Image Search
The next best place to find images is Google Image Search. Just do a quick search for "WhatsApp wallpaper" in Google, and you'll have more images than you know what to do with.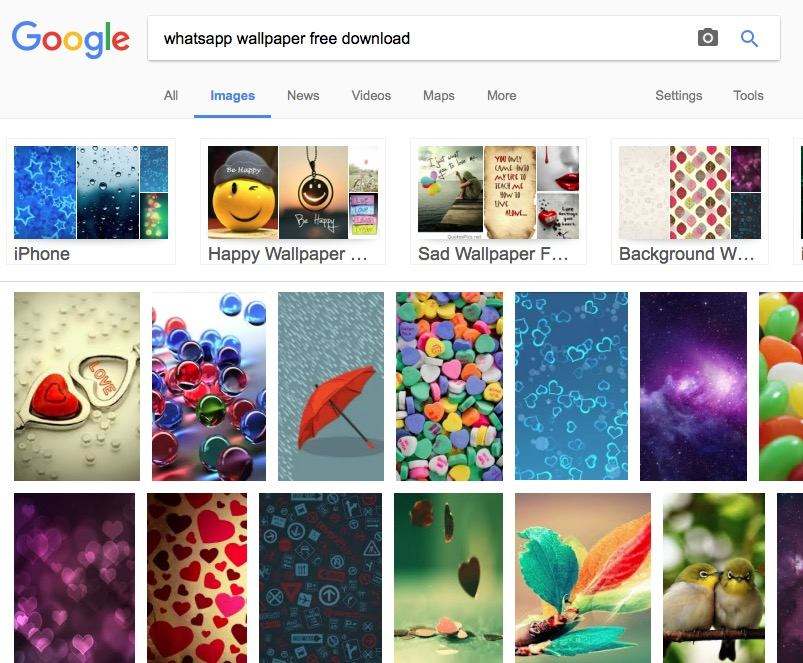 3. Pinterest
One place that not many people think about when they need good image is Pinterest. Try to visit this idea sharing site and do a search for WhatsApp wallpaper. Since Pinterest is pretty much still a pristine place where people use it genuinely to share good stuff, you'll find the best of the best quality images here. You can also refine the search using the suggested keywords.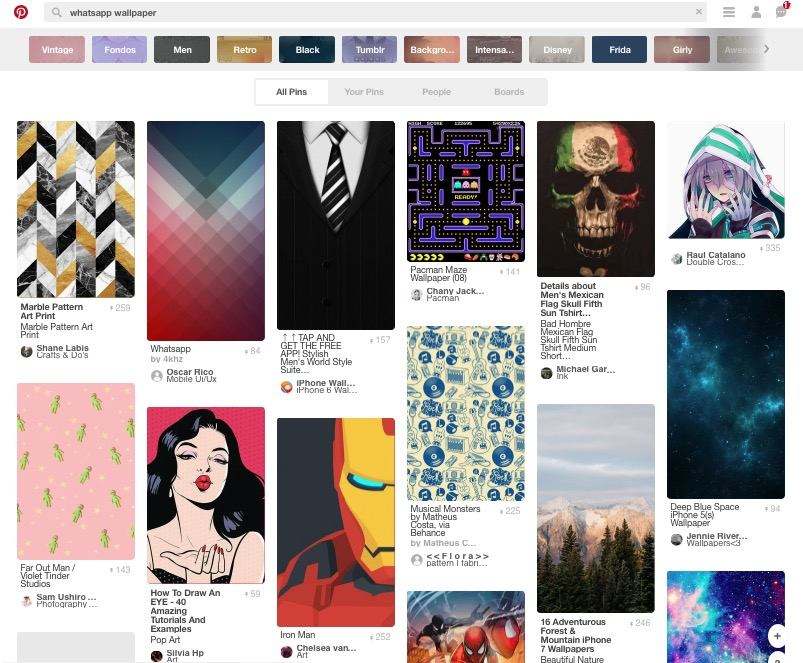 Extra Tips: How to Recover Your Lost WhatsApp Data
Looking at how WhatsApp has become part of many people's daily life, one of the worst things that could happen after you customize your WhatsApp to your liking is having the app - or even the phone - crashed and lost all of your data.
WhatsApp comes with its way to backup and recover the data using personal accounts and cloud storage. But you can sleep better if you have a more robust way to backup and recover your WhatsApp data.
This is where Tenorshare UltData WhatsApp Recovery or Android Data Recovery comes and fills in the need. The app can 100% recover WhatsApp messages & contacts from iOS and Android devices.
Your Trustworthy WhatsApp Data Recovery Software
Recover deleted WhatsApp messages from Android devices;
Recover deleted WhatsApp data directly from iOS devices;
Support the scanning and reading of encrypted iTunes backup files;
Support 7+ file types (contacts, photos,chats,voice messages, etc.);
Compatible with latest iOS 17 and Android 12/13.