Best 5 WhatsApp Web Hacker 2022 Update
by Jenefey Aaron Updated on 2020-09-04 / Update for WhatsApp
In present time, there are almost 1.3 billion Whatsapp users and they keep on increasing with passage of time. This is a major increase compared to 2016, the number was 1 billion. It because of simplicity and functionality, we can only guess that the number of users will go in one direction only, up! But, this also means that a higher number of people will want to hack WhatsApp account. There are plenty of WhatsApp web hacker available which includes hacking WhatsApp chat history, hacking WhatsApp account, hacking WhatsApp by sending image file, hack WhatsApp messages without access to phone. There are many tricks and exploits code junkies and professional hackers are using for fun or to threat people. Privacy a serious matter in the world where everything is connected.
Part 1: WhatsApp Hackers
There are many types of hacks used for different purposes, some of the most commonly used are given below with detailed info what they do and how they work. You can read through all of these hacks to get safe from WhatsApp web spy and other web WhatsApp hack online.
1. Hack WhatsApp Chat history using Copy 9:
This app is a complete hacking tool which gives you control over target device, all you have to do is download the app and install it on your target device, next step is to login to your control panel on your PC and you will have full control over target's phone. There is also an option to copy WhatsApp chat history and other hacks too
2. mSpy:
Most of the WhatsApp hack tools are compatible with Android and jailbroken iPhones only, however, mSpy is an exception, for it works wonderfully with a normal, non-jailbroken iPhone as well. That, on its own, makes this app one of the best WhatsApp hack tools of all time. It can track calls, spy on text messages, remotely track position through GPS and much more.
3. FlexiSpy:
This is a very advanced app. It does much more than hack into WhatsApp and, for example, it very cleverly allows you to record calls, even listen to live calls. Which is a very dangerous and yet effective hacking. Other than WhatsApp it can hack FB too and gives control over device. This tool is one of the most advanced WhatsApp web tracker tool available.
4. Highster Mobile:
This is one of the most cheapest WhatsApp hacker tools available. It works with Android devices and Apple iPad, and is also very easy to use. Highster Mobile has been designed to track messages and, most interestingly it can track deleted messages too. Which is something you wont get easily among WhatsApp web hack online tools.
5. 9SpyApp:
It is also one of those spy WhatsApp web tool which requires to be installed on your target device and provides complete control over target very easily other than WhatsApp you can also hack many other social media platforms too with this app. All you have to do is install the app on target's device and login to control panel.
Part 2: Protecting WhatsApp from Hacking
WhatsApp is very sensitive app therefore; it must be protected at any cost. Hacking WhatsApp is not a difficult task to do as I have already mentioned above and listed some of the most common hacks being used. However with little care security measures most of these attacks can be prevented. First rule is to never give your smartphone to any stranger, lock your phone and WhatsApp app, don't download any app outside of Playstore and don't click on any unknown links. If you want to protect your data and clean junk files and history then we recommend you to use Tenorshare iCareFone Cleaner.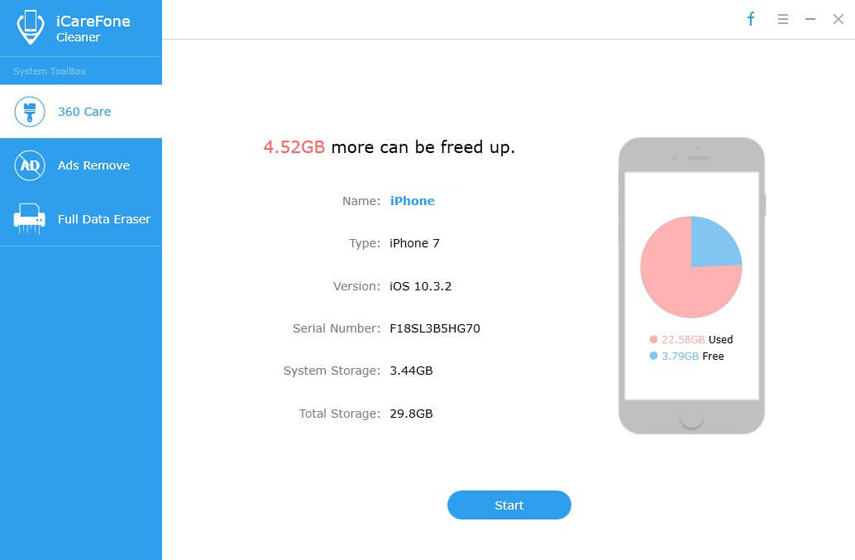 Tenorshare iCareFone Cleaner is a magical cleaning and speed-up tool to instantly and safely remove useless items, free up massive storage as well as protect your data privacy from leak to keep your iPhone/iPad/iPod optimized for its best performance and better your iPhone experience. All you have to do is connect your iPhone with PC laucnh the program and select what you want to do.
We have discussed how WhatsApp hacks can be very dangerous and also listed some of the most common hacks being used along with security measure you can do to prevent it and at the end have recommended a tool to keep your iPhone clean and secure.