WhatsApp Video Limit 2020: How to Increase WhatsApp Plus File Size Limits
by Jenefey Aaron Updated on 2020-05-29 / Update for WhatsApp Tips
Even though email will never go away from our lives anytime soon, there's another new ruler in the communication land: instant messaging. There are tons of those apps available battling for supremacy, but there are only few that reach the top. WhatsApp is one of those on the top of the popularity list. And while it's able to send any files, videos included, there is the limit on how big of a file that you can send over the network. How big is WhatsApp video limit and how can you overcome that limitation?
The Other Side of the Coin
One of the factors that contribute to the success of instant messaging is the rise of the mobile phone. When people are on the move, they prefer to use the quicker and practical way to send messages. Since email is designed to handle larger inbox and longer messages, and most of our inboxes are already cluttered with tons of emails, people turn to the instant messenger for their quick chats.
Modern mobile phones also come with cameras. The combination of instant messaging and camera phones creates a perfect tool to capture and share moments in our lives, delicious food that we taste in that brand new restaurant, the amazing scene that we stumble upon on our trip, and more, to those who closest to us. Or, maybe just to brag about our recent adventure.
But the simplicity to share that the technology presents us also comes with the other side of the coin. It doesn't take long before simple photos are not inadequate anymore to share those moments. Videos are the new photos.
But videos are a lot bigger in file size compared to photos. For example, an HD video of 30-40 sec will be around 18-20 MB while a great quality photo is only 1-2 MB or less. And even though our internet connection today is way much better that it was several years ago, it comes with a price, both in monetary and system resources.
To keep the network intact, most instant messaging providers must put a cap on the size limit. WhatsApp included. And the recent WhatsApp video limit 2017 is 16 MB, a slight increase over the previous limit of 12 MB.
Tricks to Overcome WhatsApp Video Limit 2017
If you try to send any file via WhatsApp that's over 16 MB; you will get a message that says "The media file that you have selected is larger than 16 MB. Unable to send file."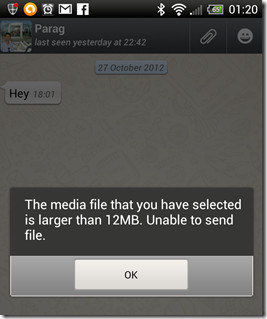 So how can you overcome the limitation? You can't change the limit that WhatsApp set, but you can edit and reduce the file size of your video, split the video into several shorter parts with smaller size each, or use third-party cloud storage.
WhatsApp comes with its own video editor that you can use to convert or split the video file. There are also tons of apps that can do the process easily. There are desktop apps like iMovie and Windows Movie Maker. And there are also mobile apps such as Video Converter Android and iMovie iOS edition. You can find other alternatives using search string: video editor + your platform. For example, video editor iPhone or video editor Windows.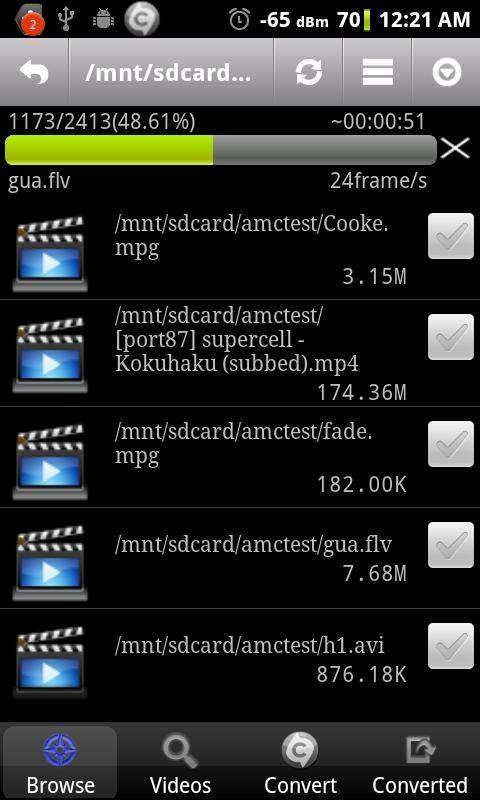 The benefit of the desktop video editor is that the power behind a desktop computer can support more complex video editing and finish the whole process faster.
On the other hand, the mobile video editor is installed on your mobile phone and thus allows you to edit the video captured on your device directly on the device itself. But you are limited by the processing power of your mobile, even though today's mobile gadgets are already almost as powerful as their desktop companion.
Another trick that you can try is to first upload the large file to a cloud storage and share the file link via WhatsApp.
So you can easily increase WhatsApp plus file size limits with many handy ways. And if you accidently lost valuable WhatsApp videos during the sending process? All you need is UltData. With this WhatsApp recovery software, you can get back lost or deleted WhatsApp chats including messages, videos, and photos easily from iOS and Android phones.