Why Is My Data Not Working? Here's the Answer
by Sophie Green Updated on 2020-12-08 / Update for Fix Android
Modern-day people cannot live without cellular data or Wi-Fi. Internet really changes people life. Can you imagine that your world doesn't have cellular data, or one day cellular data on your phone not working? Such cases could be unbearable. But this issue really went to some users, who are facing mobile data not working on their phone. If you are experiencing this issue, continue reading to find our your best solution.
Why Is My Data Not Working on Android?
'Why is my mobile data not working'? Reasons are not complicated if you know how mobile data functions on your phone. So, the data may not be working due to basic reasons like insufficient mobile data, shattered position of SIM card, network issue, etc. If these are not the issues, then it could be APN related issues. It could be software related issues as well, demanding software troubleshooting.
Fix Mobile Data Not Working with 4 Check
If you are worried about why is my cellular data not working, the following checkpoints should be considered.
Check the Network Mode
One must understand that different devices have different constraints as far as connectivity is concerned. For example, a 4G device delivers optimal results only with a 4G network. It is thus crucial to check if network setting has been set as per the phone's ability. Go through following steps for altering network mode.
Go to settings, select 'Mobile Data,' and then select 'Network Mode.'

Now select the best mode as per device and for the location.
Check Mobile Data Limitation
To ensure that you haven't crossed the mobile data limitation, you have to follow the steps below.
Go to the settings and then click on 'Data Usage' to check the amount of data consumed for the day.
If the entire data for the day has been consumed, one obviously can't access data.
Check Your SIM Card
Re insertion of SIM cards can bring back the connectivity and thus the data access. For this, make sure that you have the right kind of tool to open the SIM slot.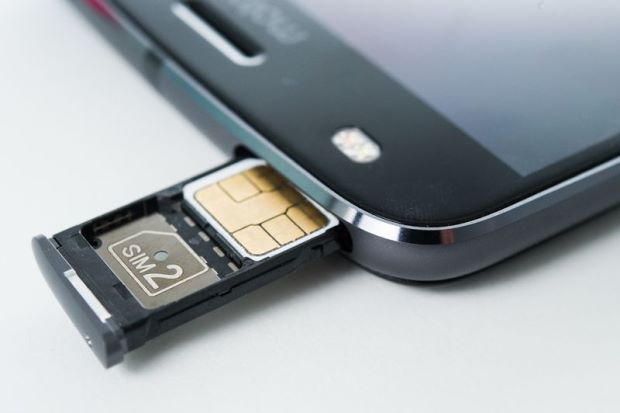 Check Your Cell Phone Plans
It's quite obvious for anyone not to use mobile data when the activated plans have expired. If so, the only option available is to recharge it.
Best Useful Ways to Fix Why Is My Cellular Data Not Working
No matter you wonder why is my data not working on my iPhone or android, the following steps can be relevant for all.
Restart Your Android Phone
Find the restart button at top right (or sometimes at left).
Press the power button a little to have the power menu.

Now put a tap on 'restart.'
Close Airplane Mode and Open
Go to the notification panel and to find the 'airplane mode option.

Tap on it if it is already active (to deactivate) and then tap again to reactivate.
Restart APNs to default
Go through the steps below to restart APN to default.
Firstly, click on 'Setting'.
Click on 'More'.
Click on 'Mobile Networks'.
Click on 'Access Point Names'.
Click on 'Menu' (the one with three dots).
Click on 'Reset to Default' The screen will display Restoring default APN settings, and then shows it is completed.
Now click on ATT phone.
Again click on Menu.
Click Delete APN.
If list is void, add 'Plus within the circle'.
Now Edit and click on 'Save' post doing needful setting.
Extra Tip: How to Fix Samsung Cellular Data Not Working?
Tenorshare ReiBoot for Android is a tool that can efficiently connect with the android device it has been connected with through USB connectivity, and bring the same in to recovery mode. Advantage here is that there no need of manually pressing the buttons of the device.
Connect your Samsung to ReiBoot for Android, then click 'Repair Android System'.

After entering 'Repair Now', select your Samsung phone correct info through drop-arrow.

Click 'Download' to go on, then wait for the downloading process of firmware package. When it done, click 'Repair Now'.

Then, put your phone into Download Mode with the following steps.

When you enter Download Mode successfully, repairing process will start normally. After a while, you will get a normal Samsung phone.

When you enter Download Mode successfully, repairing process will start normally. After a while, you will get a normal Samsung phone.
Conclusion
So, provided above are the most effective ways of finding solution for those worried about 'why my data not working'. If the problem is still not addressed, please use Tenorshare ReiBoot for Android.