How to Enable iPhone Developer Mode on New iOS 16
by Anna Sherry Updated on 2022-12-20 / Update for iPhone Tips
Apple prides itself on the privacy and security features it offers across its devices — and for good reasons. Apple devices are some of the most robust devices out there.
One of Apple's newest features in this regard is the Developer Mode feature introduced in iOS 16 .
Most people are interested in the obvious visual changes of iOS 16, like the Lock Screen customization. However, as you're reading this post, you're interested in the deep-down features, like the iPhone Developer Mode.
Part 1: What is Device Developer Mode
So, what exactly is iOS Developer Mode?
Well, the Developer Mode is used to enable features used for developing apps for iOS devices.
How do you install an app normally? You head into the App Store and get an app you like. You can also use the TestFlight app to test apps in beta. However, before iOS 16, you could also install testable apps using Xcode.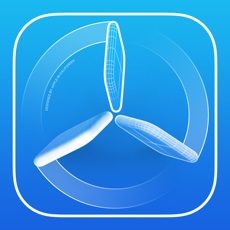 With iOS 16, Apple blocks the installs of those testing apps — until you enable the Developer Mode. Simply put, Developer Mode limits the development tools from the reach of most consumers.
If you aren't a developer and not testing apps, you will never even notice the feature is even there.
Part 2: How to Enable iPhone Developer Mode
There are 3 ways you can go enable the Developer Settings iPhone, and they're as follows.
1. Enable iPhone Developer Mode via iCareFone [Free & Easy]
It is the simplest method for turning on iPhone developer mode. An all-in-one iOS data management solution is iCareFone. We can move/manage iPhone contacts, videos, photographs, and more with iCareFone.
Additionally, iCareFone offers free PC backup for your iPhone. The bulk of features, including HEIC converter, iPhone test report, and iPhone mirror, are also available to users of iCareFone.
See how to enable iPhone developer mode with iCareFone:
Download and launch iCareFone on your computer. Then launch it and connect your device to the computer. Click on "Developer Mode" on the main interface.

Next, select "open" on the pop-up box.

Next, open the Settings app on your phone and select Privacy & Security.

Scroll down to find the Developer Mode. Turn on it.

After that, choose Restart from the pop-up box. Your phone will then automatically restart.

A pop-up window appears when the phone is rebooted. To enable developer mode, click "Turn On" again and then enter the device password.

Congratulations! Your phone will be in developer mode once you've finished all the steps!
Here's a detailed video guide for you:
1. Enable Developer Mode in Settings (iOS 16 Beta)
If you're on iOS 16 Beta, you can enable Developer Options iPhone.
Turning the feature on is quite easy and simple. However, you must only do it if you know what you're doing and you need the feature for development purposes.
To enable Developer Mode iPhone, follow the steps below.
Open the Settings app on your iPhone.

Go to Privacy & Security > Developer Mode.

Turn on the "Developer Mode" toggle, then confirm that you want to enable this feature.
2. Turn on iPhone Developer Mode with Xcode
If you don't see the Developer Mode iOS option in the Settings app, then try this method.
To enable Developer Mode and run apps, you will need to set up Xcode on your Mac and then enable Developer Mode.
Here's how you can do that.
Download and set up Xcode on your Mac.

Take your USB to Lightning cable and connect your iPhone to the computer.
If you're connecting the phone to the computer for the first time, you will need to trust the computer. Simply tap "Trust This Computer" when prompted on your iPhone.
Now, open the Settings app and go to Privacy & Security > Developer Mode.
Turn on the toggle and confirm that you want to enable the feature.
Part 3: Is It Safe to Enable iPhone Developer Mode
Now, you must be wondering whether you should enable Developer Mode on your device and whether it's safe. Well, you need to ask yourself, "Do I really need this feature?"
Remember, most people won't even find this feature useful as it's not something you need in your daily life. It's only for development purposes and must be used by people who're developing and testing iOS apps.
If you're a developer and you know what you're doing, and you want to enable this feature for work, then yes this feature is safe for you.
But if you're not a developer, you don't need to use this feature, so you're better off keeping it off.
The Bottom Line
There you have it — that's everything you need to know about Developer Options iOS.
Remember, it's always a good idea to keep your data backed up to a computer before you try experimental features, and Tenorshare iCareFone is your best friend for that.