Full Guide to Unlock Samsung Galaxy S20/S20 Ultra/S20 FE 5G (Network & Screen)
by Sophie Green Updated on 2020-11-30 / Update for Unlock Android
Over the past few years, Samsung has some up with some amazing smartphones in the market. The S20 series has some amazing features including smart lock and high-speed processors. Still if you want to unlock the potential, you have to consider samsung s20 network unlock for your mobile phone. There are many blogs on the internet to find how to unlock screen samsung s20 easily. We are here to help you with the best and easiest way to unleash the full potential of your Samsung smart device.
Part 1: How to Unlock Samsung Galaxy S20/S20 Ultra/S20 FE 5G with Unlock Code
Unlocking your Samsung S20 or S20 Ultra requires some technical requirements from the user to help you unlock it for free. There are many ways on how can you unlock Samsung galaxy s20 but you will come across various paid versions that can help you unlock it. To get it for free, you should not have any unpaid bills or late bills. You should be using the same network for up to 60 days and the SIM card should be valid.
If you want to unlock your Samsung Galaxy s20 note for free, then here are the steps that you need to follow. Make sure you don't miss out on any of these steps and tips. So, let us get started.
Step 1: Open the dialer on your Smartphone and dial #06# and it will display the IMEI number of your Samsung S20. Write down that IMEI number somewhere to remember it for further references.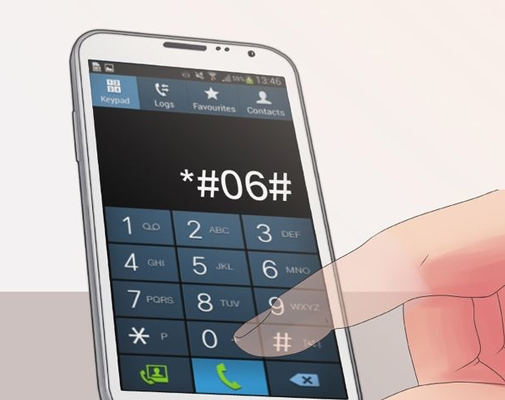 Step 2: Once you have the IMEI number by your side, you can now call your service provider and ask them how you can unlock samsung galaxy s20 ultra. They will ask you for your email address and your IMEI number to confirm your contact details. If the device fulfils all the requirements of network unlock, you will get the code on 3 working days on email.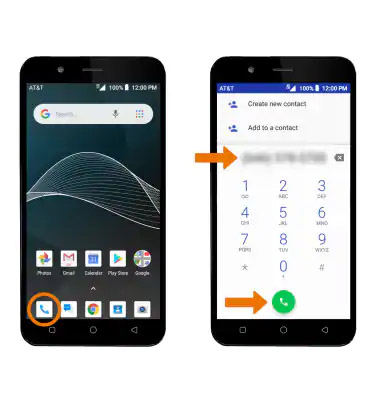 Step 3: To move on with this step, you have to change your SIM card with the other one as provided by the third-party network provider. Start your phone and you will see some instructions on your screen. Follow those instructions and get started by how you can unlock samsung galaxy s20 bts edition after entering the code sent on your email.
You've successfully unlocked your smartphone for free. Enjoy!
Part 2: What Case Need to Purchase Unlock Code to Unlock Samsung Galaxy S20/S20 Ultra/S20 FE 5G
While wondering how can you unlock samsung galaxy s20, you must have inclined for the free way for it. And this can be done with the method mentioned above. Also, as stated, when you do it for free, there are a few requirements that need to meet. However, in case your device doesn't get through the requirements, you will always need to purchase the unlock code.
Apart from that, unlock codes can take a couple of days and if you are a person who can't wait for such period, then purchasing an unlock code is the only choice left to unlock samsung galaxy s20.
Part 3: Disadvantages of Use Unlock Code to Unlock Samsung Galaxy S20/S20 Ultra/FE 5G
Unlocking the network on your phone might sound fun and all but there are certain disadvantages too. You can end up damaging your mobile phone or worse. So, you have to take proper care or ask a professional how can you unlock samsung galaxy s20 plus during the process.
Let's have a look at the disadvantages of using unlock code for your Samsung Galaxy S20 and S20 Ultra –
Ordering the unlock code before can make you lost your money. Sometimes this code doesn't work and shows as invalid.
You device will become less secure as it will has a custom ROM after unlocking from the original network.
You cannot recover your device after it is stolen. Even boot loader stops working with an unlocked device.
So, it is better to take proper preventive measures and if there is not a need of unlocking it, you shouldn't take up the step. Try asking out for different methods on how can you unlock samsung galaxy s20 5g rather than using unlock code for your mobile phone.
Part 4: How to Unlock Screen Samsung S20/S20 Ultra/S20 FE 5G without Password
If you have forgotten the password or unlocking pattern of your phone, Tenorshare 4uKey for Android is your go-to tool. It can help you crack the password and even another screen lock on your Samsung S20 device. It has amazing features that will delete your Samsung account even without password and provide proper access to the device. The software follows some of the simplest operations that prevent your device from getting damaged. If you are considering unlocking your google account, then this tool can do that for you in minutes. All you have to do is follow some simple steps as mentioned in the section below.
Following these steps on how can you unlock samsung galaxy s20 series.
After downloading 4uKey for Android, lauch the tool and choose the "Remove Screen Lock" feature.

Next, click on "Start" to begin unlocking the device.

You can check the prcoess in this screen.

After removing the lock successfully, you will have to enter the recovery mode by following the steps on interface. (Very easy)

Last, 4uKey for Android will auto remove lock screen and you can enter your device now.
Hooray! You've successfully unlocked the screen lock on your Samsung S20. Enjoy installing new apps and never asking about how can you unlock samsung galaxy S20 off again. And don't forget your password this time.
Final Words
It is pretty easy to follow the steps as mentioned to unlock your device. For samsung s20 network unlock, you can try out some paid software on the internet. Or, this guide on how to unlock screen samsung s20 will help you do it for free. Congratulations if these steps work successfully for your smart device.