Pokecoins Generator Scam-Don't Be Fooled Again
by Sophie Green Updated on 2022-11-18 / Update for change location
With the popularity of Pokemon, the activities performed have reached an astonishing number. With this, scammers have found a way to this platform. They claim to assist you in progressing in the game in a fake way.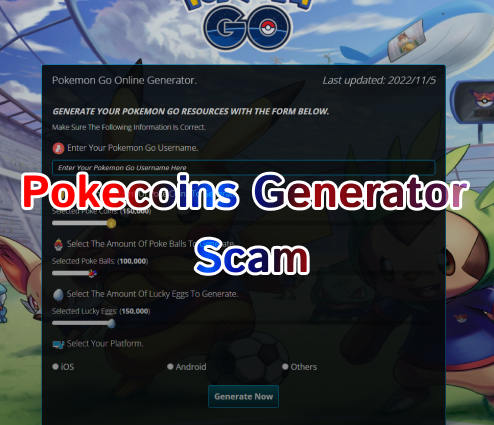 Moreover, you will see various websites which have devised various scams. In this article, we will discuss the pokecoins generator scam which many users ask about. 
Pokecoins Generator You Can Try
There are many pokecoins generators that are openly available for users. However, we have listed some popular options for the pokecoins generator. 
1. Pokemon Go Online Generator
With this pokecoins hack, you can generate pokecoins of your choice. Apart from this, you also have the option to choose the number of poke balls and amount of lucky eggs you want to generate.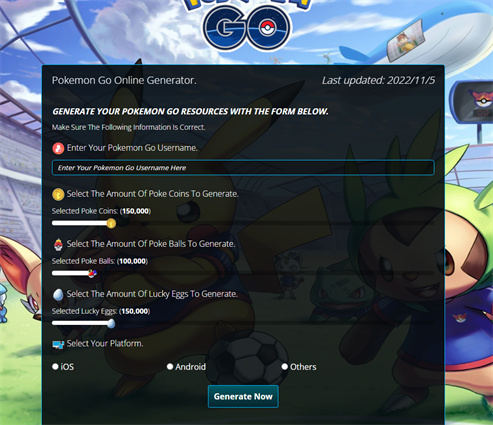 To get started with this, you need to enter your pokemon go username and select the device (Android, iOS, or others). Once you click on the "Generate" option, it starts the initial verification to connect. When it will be completed you will be presented with different offers and you need to complete one to get the pokecoins, pokeballs, and lucky eggs. 
2. Generator POKEMON GO
It's another pokemon go hack pokecoins that offers its services online. You need to visit the website, enter the username, and the number of pokecoins you want to generate, and select the device. Click on "Continue". Next, it will take some time to process your information and connect to your account. Complete the task and get your coins.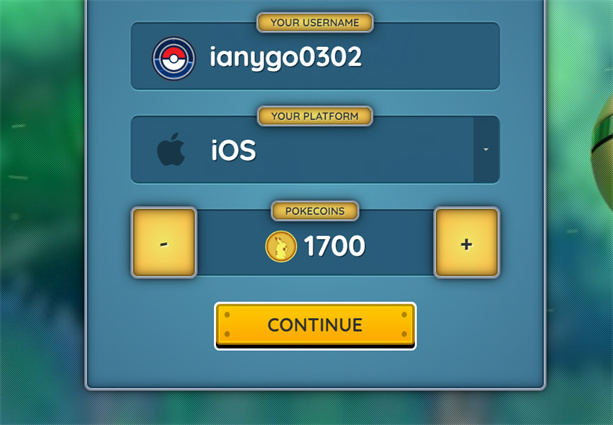 3. Inject Free PokeCoins
Inject free pokecoins is an online site where you can also generate pokecoins for free. All you need to do is head over to GoCheat and see the offers suitable for you. Similar to other pokecoins generator sites, enter your username and select a card with resources. Verify yourself in the system and this will start the injection process. Once you will complete an offer you will get the coins.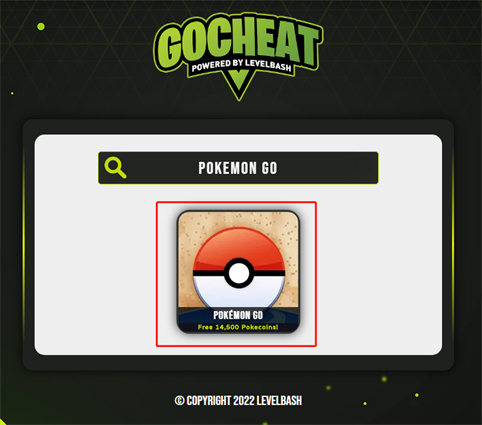 4. Free Pokecoins Hack Tool
This free pokecoins generator also follows the same process to reward you with poekcoins. At the end, you need to complete one task to unlock the content of pokecoins. The task will require you to send your account PIN to get the pokecoins.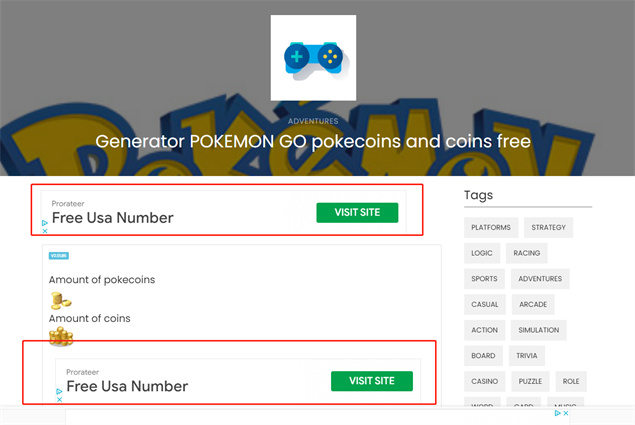 Does Pokecoins Generator Work
A big NO! The owners of these websites have just created a way to scam you. Once you click or provide the information of your username, you go through a verification process. 
You will be required to complete a task which even upon completion doesn't reward you anything. You become a part of an affiliate program through which scammers make money. So, be careful when you hear about such sites. 
Why There Are So Many Pokecoins Generator Scam
Because these web can benefit from cheating or inducing players. There are some ways that how these scam make a profit.
Get Free Traffic-As long as you get traffic on google, then you are able to earn profit from Google Advertising. The traffic is the money.

Cooperate With Third Party Service-You need to complete a lot of irrelevant tasks to get permission to receive poke coins. However, the verification on the web will never be completed. Because it is set to cheat you to complete more tasks.
Best Way to Get Pokemon GO Coins
Make sure you avoid these pokemon go coins generator scam otherwise you will find yourself in great trouble anytime soon. The secure way to generate pokecoins is to play the game and get the most out of every turn. 
We have got a safe way to play pokemon and generate pokecoins. That way is spoofing in Pokemon go, take up Pokestops as much as you can to get pokecoins. Tenorshare iAnyGo can assist in this milestone as it helps you to spoof your location in pokemon go and play anywhere in the world without moving in reality. 
This location spoofer is completely safe and reliable because it helps you to follow the guidelines of Niantic. Here is how to move in Pokemon go using the Joystick Movement feature
Install and launch iAnyGo on your computer. Select the "Joystick movement" feature from the interface and proceed.

Choose a speed of your own choice by dragging the slider to the limit you want. You can also set a driving, cycling, or walking speed. 

Bring the joystick into the circle and release it to start the automatic movement. You can tweak the direction to 360 degrees anytime. This way, you can change the direction to left or right by using the keyboard.
Final Words
That's all about the pokecoins generator scam. Try to avoid such shortcuts otherwise, it will cost you a lot once you become prey to such a scam. 
The better and safe way to get pokecoins in the game is by playing the game using Tenorshare iAnyGo's Joystick movement feature.