Top 10 Must-Known WhatsApp Tips and Tricks for iPhone and Android Phone
by Jenefey Aaron Updated on 2019-07-25 / Update for WhatsApp
WhatsApp is agreed by users to be the best message App so far. And there are many features within WhatsApp that can easily be missed. To help you make full use of WhatsApp, we list top 10 must-known tips and tricks of using WhatsApp for iPhone and Android phone users.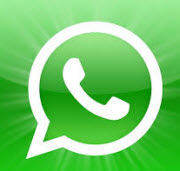 Tip 1. Select a WhatsApp Profile Picture
WhatsApp profile picture can be set by going into settings and choosing "Profile". You can tap on the existing profile image and then select a picture you'd like to replace with it.
Tip 2. Save Received Photos
Pictures you've sent in WhatsApp messages will be stored on your device in WhatsApp image folder. These images are in gallery. To check all the files you've sent and received you can click on media button in the chat menu.
If the photos on your Android phone's image folder are deleted by mistake, you can recover them with Android Data Recovery tool.
Tip 3. Alter WhatsApp Status
Status can be changed so that other people won't see what you are doing. The status message will then appears next to your name.
Tip 4. Broadcast a WhatsApp Message to Other Contacts
Is it possible to send a message to more than one person at once using WhatsApp? This is made possible if you "broadcast" a message in WhatsApp. Just select the "Broadcast message" option in the more menu and select the contacts you want to send it to. Then you can type message and send it.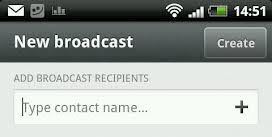 Tip 5. Send PDF, ZIP, DOC File with Cloud Send
WhatsApp allows you to send pictures, videos, voice messages, your location and even contacts. Besides, you can also share PDF, APK, ZIP and DOC file on WhatsApp.
Tip 6. Create Shortcuts for WhatsApp Conversations
If you're using Android phone, you can create shortcuts to conversations that appear on your home screen. By doing this, you can easily pick up on conversations without even going to the app.
Tip 7. Send WhatsApp Chat History to Others
Android uses could also send entire WhatsApp chat history from WhatsApp via email. Click on the "Menu" option in a conversation, and then go to "More" and select "Email conversation" before entering the address of recipient. WhatsApp will create an email with the whole text conversation, including pictures, voice or video calls.
Tip 8. Use Enter to Send WhatsApp Messages
WhatsApp lets you use the enter key on Android's virtual keyboard to send messages instead of tapping the Send button in WhatsApp. You can enable the option by going to "Chat preferences" within the settings and then check the "Enter is send" box.
Tip 9. Backup Your WhatsApp Chat History
The backup can be created when you go to settings menu, choose "Chat preferences" then click on the chat history back up option. For iPhone users, you could just use iTunes to back up the messages on your WhatsApp.
If you've backed up iPhone WhatsApp messages with iTunes, you can read the post to learn how to extract and recover WhatsApp chat history with the easy-to-use WhatsApp Extractor.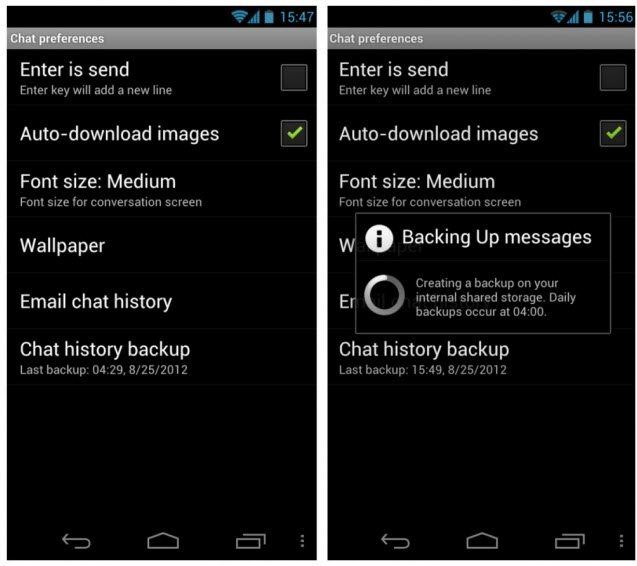 Tip 10. Change WhatsApp Chat Wallpaper
You can change the wallpaper of WhatsApp chat by going to the "Wallpaper" option in the chat menu, select a picture that's on your phone and then use it as your WhatsApp wallpaper.
Just try out these tips on your Android phone or iPhone and I'm sure you'll find your WhatsApp is easier to use!