[Full Guide] Everything You Should Know about WhatsApp Business
by Sophie Green Updated on 2020-08-04 / Update for WhatsApp Tips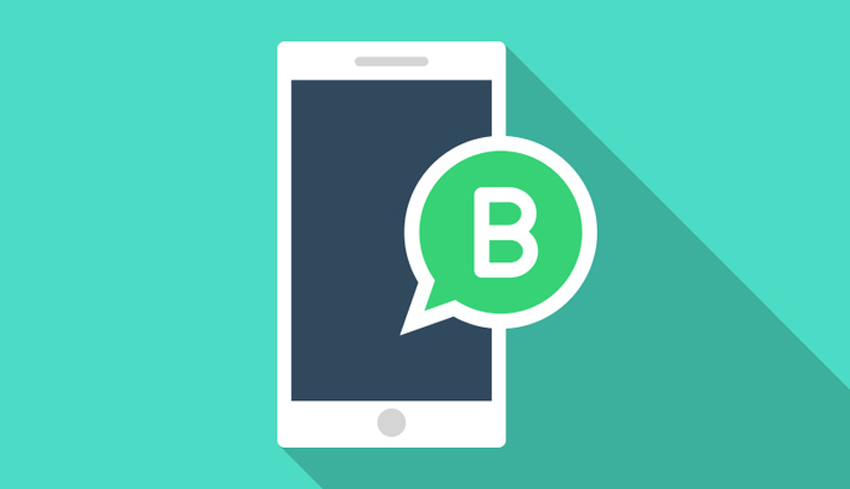 World businesses are going online continuously. Similarly, social media channels such as WhatsApp Business are gaining huge success. However, some users are confused about WhatsApp and Whatsapp Business.
You might be searching "What is the difference between WhatsApp and WhatsApp Business?" on google. Well, in fact, there is no difference in interface. But, you have to create a WhatsApp Business account by providing important information such as business description, website, and address. In addition, some small functions suitable for business will be introduced in detail in this article. Let's take a look!
Part 1. What Is WhatsApp Business?
We are going to tell you the difference from 3 sections. So, you will clearly know what WhatsApp business is without any question.
1. WhatsApp Business Features
Business Profiles: WhatsApp Business allows businesses to create their profiles by adding important information such as an address, phone number, email address, website, and business description.
Smart Messaging Tools: WhatsApp business allows you to benefit from "Quick Replies" and "Automated Messages". Because it helps you to engage your customers in your absence.
Messaging Statistics: The messaging statistics allow you to track the number of messages that are delivered, read, and sent successfully.
WhatsApp Web: You can send and receive messages from your customers on your desktop or laptop by simply logging in via WhatsApp web.
2. Is WhatsApp Business Free to Use?
WhatsApp Business is free for everyone, you just need to download WhatsApp business apk or WhatsApp business app from Google Play Store. WhatsApp for business is good for small businesses who want tools to automate their engagement process.
3. Where to Download WhatsApp Business
WhatsApp app for Business is available online and on Google Play store. If you're unable to install WhatsApp for business from any of these sources then try searching for WhatsApp Business APK. iOS users can download WhatsApp Business for iPhone from Apple Store.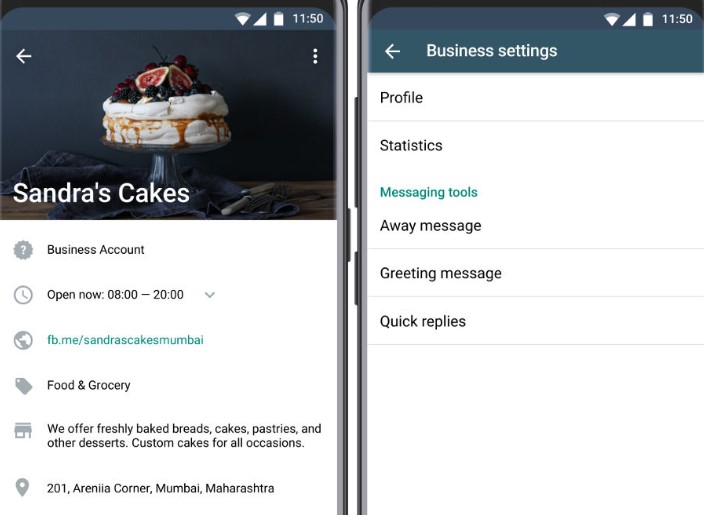 Part 2. What Is the Difference Between WhatsApp and WhatsApp Business?
The main difference between WhatsApp and WhatsApp Business are as follows:
1. Different UI
The main theme of WhatsApp and WhatsApp business is pretty much the same but some extended features just change the User Interface. In the Business app's message bar, you can see multiple features such as quick reply, read receipt, format your messages, and others.
2. Different Uses
You can use WhatsApp Business with a separate registered number. You cannot use both on the same number but you can use both on the same device.
3. Different Accounts
As mentioned above, you can't use WhatsApp and WhatsApp Business on the same device but with different numbers, you can use both accounts on the same devices.
4. Different Chatting Modes
In standard WhatsApp Messenger, the chatting mode is pretty simple. In the Business WhatsApp account, the chat features such as Automated messages, Quick replies, unsend messages, send greetings automatically, and several others are available.
Part 3. How to Use WhatsApp Business on Your Phone
For using WhatsApp Business on your phone, you just need to download the WhatsApp for Business app from Google Play Store or Apple store. Sign up for WhatsApp for Business Account using your business number. Put in all your important details to create your business profile on WhatsApp.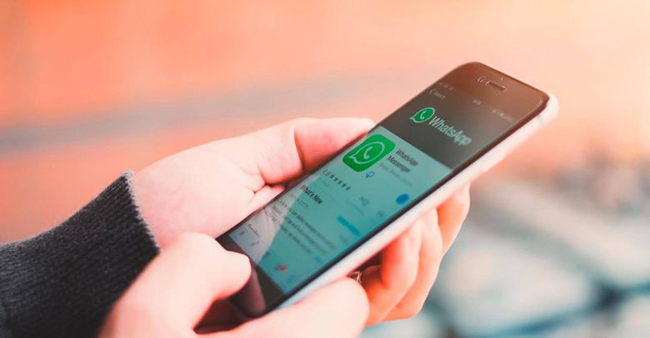 But, if you accidentally deleted your messages from your Whatsapp Business Account then we've got a perfect solution for you. Follow these simple steps to recover or transfer your messages.
Step 1: Download and Install Tenorshare WhatsApp Transfer on your Mac.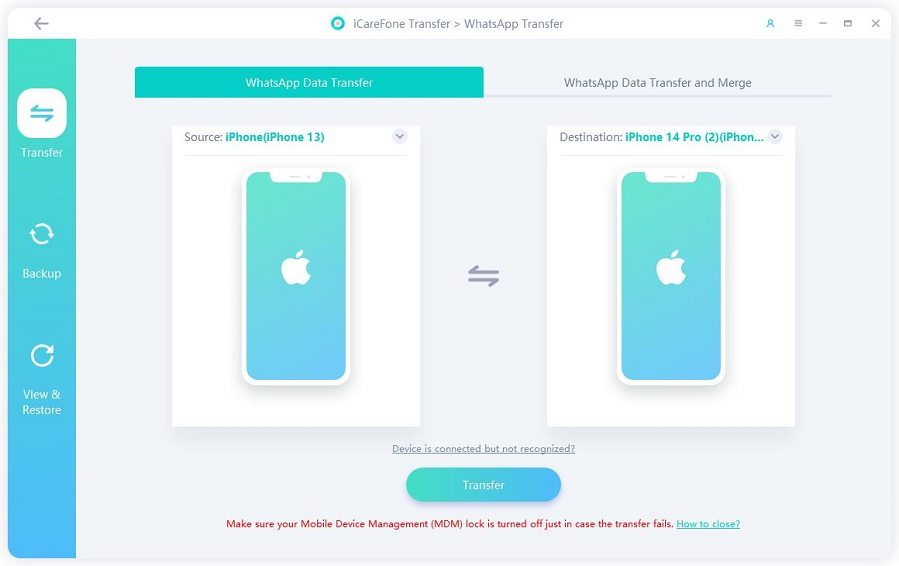 Step 2: To transfer your messages you need to click the Transfer button in the bottom middle. Then click yes to proceed.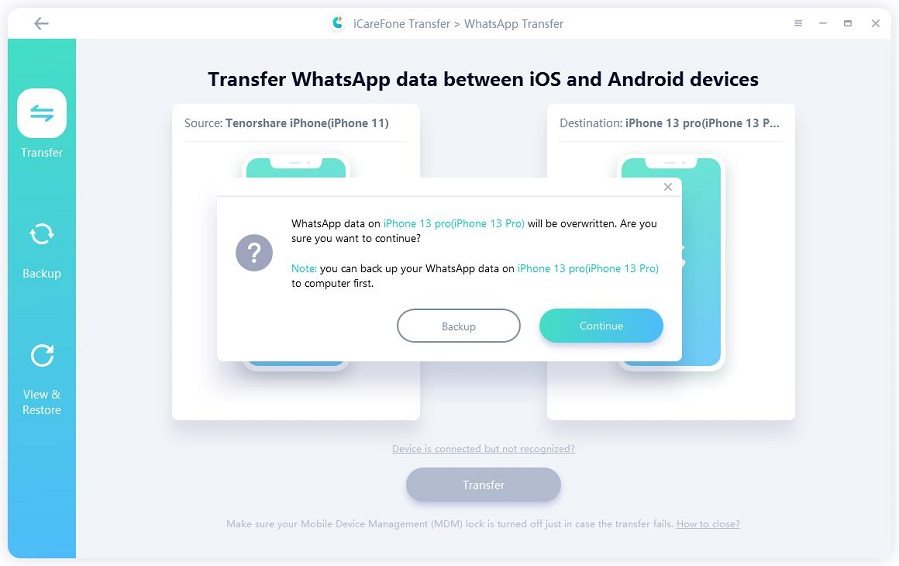 Step 3: Make sure to log in to your WhatsApp account in targeted devices.
Step 4: Wait for some time to transfer deleted messages from your old phone to the new/same phone.
Conclusion
The emergence of WhatsApp Business has provided a lot of convenience to many small businesses. As you have seen in this article, whether it is an automatic reply function or an automatic contact synchronization function, it can greatly retain customers. Furthermore, we've introduced a wonderful tool which can help you recover deleted WhatsAPP Business messages. Don't forget to share this article if you found it helpful!
Frequently Asked Questions about WhatsApp Business
Q1: Can I use WhatsApp business and WhatsApp the same phone?
As WhatsApp business and WhatsApp are different, therefore, you need different phone numbers to register them. It's not possible to register both accounts on the same number. Further, you can use both accounts on the same device. In a nutshell, you cannot link both apps on the same number.
Q2: Can I use WhatsApp business for personal use?
You cannot use WhatsApp Business for personal use. WhatsApp for business is used to assist small businesses to engage their customers by sending them automated and quick replies. So, you cannot use WhatsApp Business account for personal use.
Q3: What is the benefit of the WhatsApp business account?
WhatsApp for Business offers countless benefits to small businesses. It allows them to interact with their customers in real-time. The business account offers staggering features including best chatting modes, secure messaging, higher customer engagement, auto-replies, extra customer contact lists, unleashing conversational commerce, and easy interaction with customers.