2023 You Should Know How to Transfer WhatsApp Chats to Signal
by Sophie Green Updated on 2021-02-01 / Update for WhatsApp Tips
Is there any way to easily migrate from WhatsApp to Signal? And by migrate, I specifically mean if you can copy "everything" from WhatsApp to Signal?"
If you also want to know is there's a way to transfer Whatsapp chats to Signal, this guide will be helpful. Today, we are going to showcase how to transfer your Whatsapp messages to the Signal account. Let's know more about Signal now.
Part 1: Is There A Way to Transfer WhatsApp Chats to Signal?
First and foremost, let's understand if it's at all possible to transfer WhatsApp chat history to signal. Unfortunately, the answer is No! Since both the platforms are owned by different companies, there's no direct way to get all your Whatsapp messages on Signal. However, Signal's team is continuously trying to help users make a smooth transition.
Even though you can't move your individual messages from one platform to the other, there is a way to import WhatsApp messages to Signal. Though you won't be able to get back all your messages, you can still retrieve all your Whatsapp Groups.
Part 2: How to Move WhatsApp Chats to Signal
Now, follow the steps to port a Whatsapp chat group to Signal.
Step 1: Download and install the Signal app on your smartphone.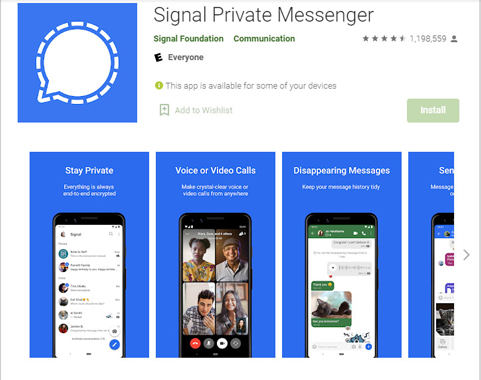 Step 2: Once the app is installed, create an account using your phone number.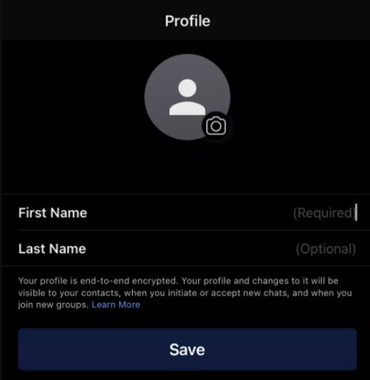 Step 3: You'll be prompted to Signal's main interface. Tap the "Three Dots" in the top-right corner and select "New Group".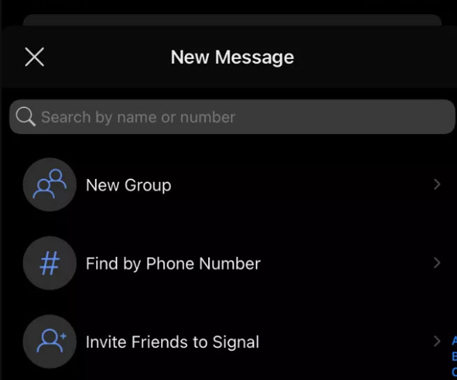 Step 4: Give a name to the "Group" and click "Create".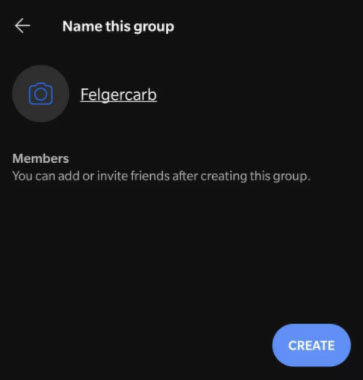 Step 5: After the group is successfully created, you'll receive a pop-up to invite friends. Here tap "Enable and Share Link" and then click on "Copy Link".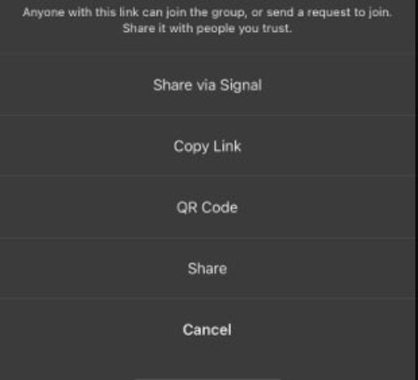 Step 6: Now, go to Whatsapp and open a group chat that you want to move to Signal. Paste the "Invite Link" here and all the members will be able to join your new Signal group.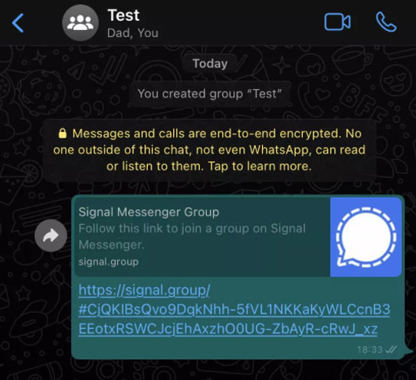 So, that's how you can transfer Whatsapp chats to Signal and keep conversing in all your favorite groups. As there is no official way to help you transfer WhatsApp chat history to Signal, this way is the best choice for you. If you still decide to use WhatsApp, here ia an other way to help you protect your data by exporting that. Let's see how to achieve that.
Also Know: How to Export WhatsApp Chats to Computer
It's worth noting that if you switch to Signal, you'll be losing all the individual conversations on Whatsapp. However, if there are any crucial messages that you want to save for the future, you can use Tenorshare iCareFone Transfer(iCareFone for WhatsApp Transfer) to export all of them to a regular file format. Though you won't be able to see these messages in your Signal account, you can still access them anytime you want.
To make your job easier, here's the detailed step-by-step process on how to export Whatsapp Chats.
Install and launch the software on your computer, connect your device and select "Backup" from the left menu bar.

Next, select the Backup device and click "Back Up Now". Then your WhatsApp data will be backed up.

Then, click "View Backup" and you will go to the next screen. In this screen, you will see all your WhatsApp data.

Select the data you want to export and click "Export to Computer". Then your WhatsApp data will be exported to your computer.
That's it, all your WhatsApp messages are now saved in the exported file format and you can easily switch to Signal without worrying about data loss.
Conclusion
So, if privacy is a major concern for you, it would be better to switch to other messaging apps such as Signal. We hope this guide helps you transfer Whatsapp chats to Signal so that you can keep important group chats safe while making the transition. Futhermore, export WhatsApp data is also a good way to protect your privacy if you are not willing to change App.
People Also Asked about Transfer WhatsApp Chats to Signal
Q1: How can I backup my entire WhatsApp chat?
While there are different ways to backup the entire Whatsapp Chat, we recommend using Tenorshare iCareFone Transfer(iCareFone for WhatsApp Transfer). You can check the part 3.
Q2: Can Police retrieve deleted WhatsApp messages?
Generally speaking, Police can't access the deleted Whatsapp messages directly. However, if they get access to your smartphone physically, they can use various methods to retrieve the Whatsapp chat even if it's deleted.
Q3: Will I lose my WhatsApp conversations if I change phones?
Yes, when you'll change your smartphone, you'll have to set up Whatsapp from scratch. However, if you have a Whatsapp backup, you can easily restore it while setting up your account to retrieve all the chats from your old device.
Manage Your WhatsApp Messages On Your Way
Flexibly transfer WhatsApp from iPhone 15 to Android;
Flexibly transfer WhatsApp from iPhone to iPhone 15;
Backup WhatsApp iPhone to PC/Mac Freely & Easily;
Restore WhatsApp Backup to iPhone, iPad, Android;