How to Track A Cell Phone Location For Free? 10 Tools For You
by Jenefey Aaron Updated on 2023-01-03 / Update for iPhone Tips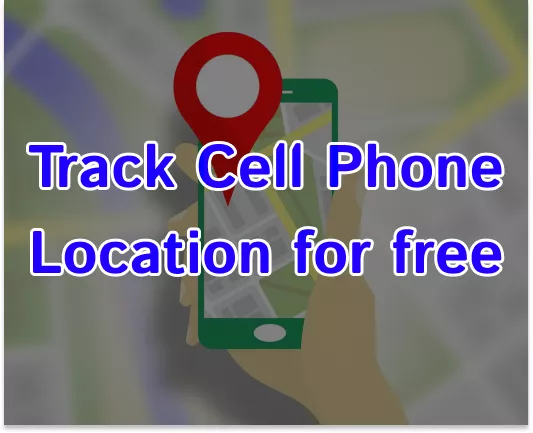 Currently, there are 10 popular tracking application tools recommended to everyone. Click the web link from content and explore it, you will know track a cell phone location for free. But remember, you must obtain permission from the phone owner before you can legally track it.
How to Track A Cell Phone Location For Free? Top 10 Free GPS Phone Trackers for You
1. Google Maps and Apple Maps
Google Maps and Apple Maps ever occupied nearly all smartphones' map feature. Because of some respective interests, iOS devices no longer carry Google Maps, and Apple only pushes its own Maps. Even though it started rather bumpy, now both maps can stand on their ground. One disadvantage of iOS map app is that it's only available for iOS.
Both applications are provided for free, except for the weak signal, nothing can stop you from getting lost.
Compatible: Android\iOS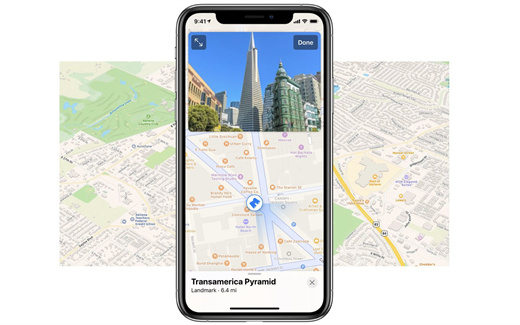 2. SPYERA (Recommended)
SPYERA: Silently monitor all communication on smartphones or computers, GPS location tracking, and user behavior via any web browser. Install SPYERA on any smartphones and computers which gained permission to track mobile number tracker online free with location. Don't worry about your apps and computer software, it won't detect any secrets.
Compatible: Android\iOS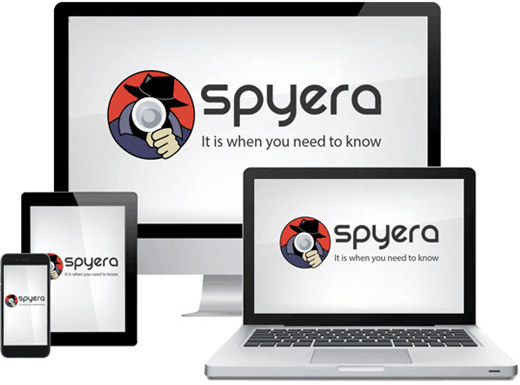 3. GPS Phone Tracker
GPS Phone Tracker can help you easily to keep in touch with your friends or find the lost device, taking the latest GPS location data from registered mobile devices location accurately 24/7. If you are looking for a free app to track cell phone location, this app will meet your need.
Compatible: Android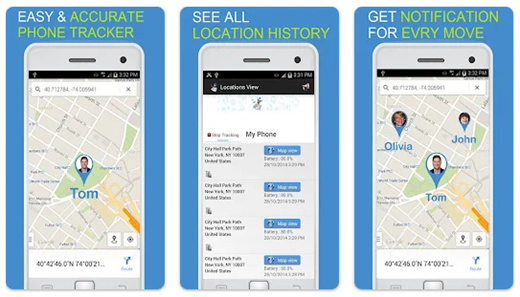 4. Lookout
Lookout is a phone guard to protect your phone from attacking. It is also a free cell phone tracker, one of its amazing features is the device tracking. You can try to use it to track someone by cell phone number without them knowing for free. The phone tracking is so powerful that it can help you antivirus.
Compatible: Android\iOS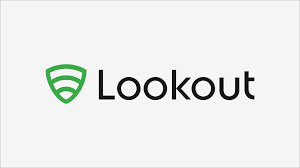 5. Using Prey to Track A Cell Phone Location Online
Prey is promoted as an anti-theft free cell phone tracker online and can be used on multiple platforms including Android, Windows, Mac, Linux and iOS. After installing this app on your device, you can track them at any time.
Not only it is the best mobile location tracker app, It is a multi-platform application. Free account can enjoy 3 devices and can store up to 20 reports.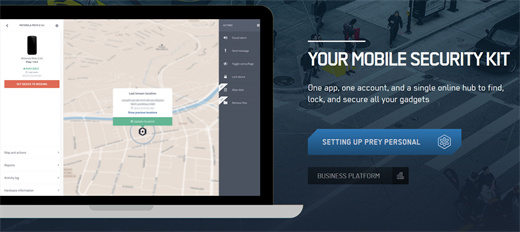 6. Familonet
The Familonet app is used to track family members (sometimes including your friends). Installed on the device that needs to be tracked, use the main device to track. When a member arrives or leaves a location, the application will notify other members of the family.
Compatible: Android\iOS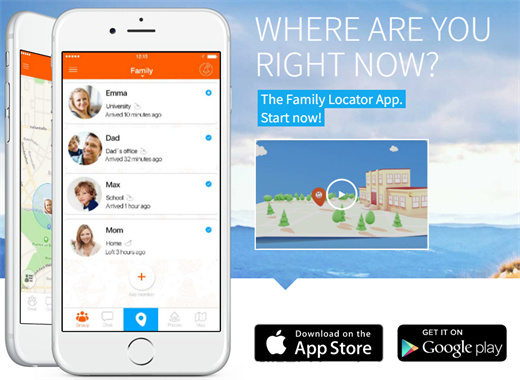 7. Family Locator
Family Locator. If you are an overly concerned parent who is constantly worried about your child becoming a victim of crime, here is the perfect solution to keep an eye on your child's "depressed" state (to ensure their safety). Here's the perfect solution, to locate a cell phone position free online for you kids(and make sure they're safe). Install the app on your phone, run it, then lock/hide the app and keep track of it online!
Compatible: Android\iOS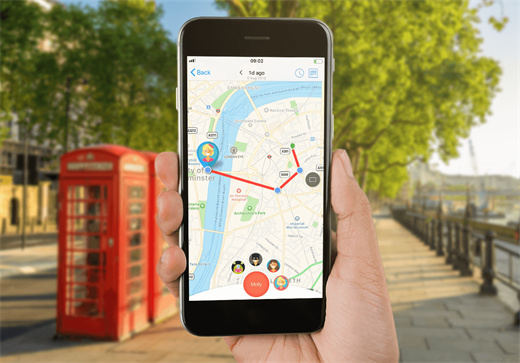 8. Where's My Droid
The Where's My Droid app is available in free and paid versions. You can try it to track a cell phone location for free online. In the free version, you can: find your device, ring a bell for your device, set a password, and send an alert when you change your SIM card. You will also see small banner ads at the bottom. If you upgrade to the Pro version, you can remove ads and add other features (such as taking pictures, locking and wiping your device, and hiding app icons). It is a good app to track someone's location, just give it a try.
Compatible: Android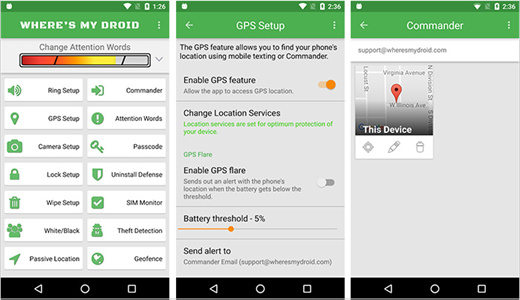 9. Find My iPhone and Find My Friends
If your device is running iOS, you can use two apps to track other iDevices. This feature can help you track a mobile for free. The first is Find My iPhone, keep track of all the iOS devices you own. You need to sign in with the same Apple ID on all computers.
Compatible: iOS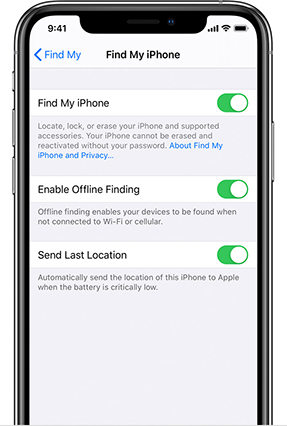 The second one is "Find My Friends". But it is designed to track other iDevices that you do not own. It uses the shared location feature, and the owner of the phone needs to share his/her location before tracking the phone.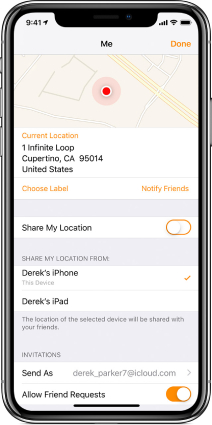 10. Delivery Tracking
Another variation of a delivery tracking-like application is a delivery tracking application. Most major delivery service providers (e.g., FedEx and UPS) offer their apps to users along with package tracking Function.
Tip: How to Prevent Someone from Tracking Your iPhone
If your are afraid that someone using these apps to track your iPhone, here I recommend Tenorshare iAnyGo to you. With this tool, you can one click to change iPhone location to anywhere without them knowing. Here's how it work, you can watch a video.
Stop Someone from Tracking Your iPhone Now!
Download and install Tenorshare iAnyGo on your computer or Mac, then launch the program and choose the 'change location' mode.

Connect your iPhone or iPad to the computer.

A map will load once your iPhone is connected successfully, you can click the map to select a location or search the address you like. Click 'Start to Modify' then your iPhone location will be changed instantly.
Conclusion
If you have read this article entirely, it is better to have a try on these 10 practical software to track a cell phone location for free, but do obtain permission from the phone owner before you can legally track it.