How to Locate A Dead iPhone with/without iCloud
by Anna Sherry Updated on 2023-05-10 / Update for change location
Sometimes, you may lose your iPhone inside your home, car, or office. The issue becomes more serious if the phone is dead as you cannot just call its phone number to locate it. But there are still ways you can explore to learn how to find a dead iPhone.
Is It Possible to Track Dead iPhone with IMEI Number
No, you cannot track a dead iPhone with its IMEI number. But you can use it to report a missing device to local law enforement, because they might ask you to provide the IMEI number of your device.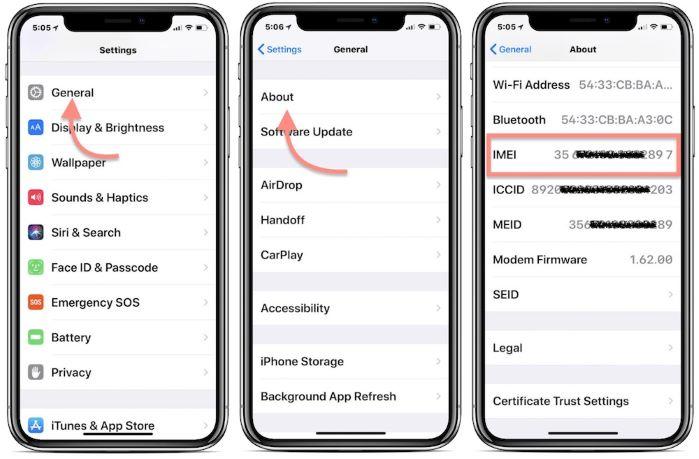 How to Ping A Dead iPhone via Find My iPhone
With the help of iCloud and Find My iPhone, you find the perfect method to locate a dead iPhone without much stress. Check out the following methods.
Way 1. Locate A Dead iPhone on an iPad or Another iPhone
Do you have another iPhone or iPad? If yes, you can use it to locate your dead iPhone. Here is how to find a lost iPhone that is dead through another iPhone or iPad:
You need to open the "Find My" app on the iPad or iPhone.
Click "Devices". This will show you the list of all devices synced with others.

From the list, look for the iPhone name that you want to find.

Once you have clicked the iPhone name, the location of the iPhone will appear on a map. You will also be given directions to locate the device. Just follow the direction and find your dead iPhone without much stress.
Now, you can see how easy it is to know how to find lost iPhone that is dead with Find My app on another synced device.
Way 2. Find A Lost iPhone on PC or Mac
However, if you don't have another iPhone or iPad, you may want to take advantage of your Mac or Windows PC. To find your dead iPhone with a computer, you should do the following:
Visit https://www.icloud.com/ on the computer.
Once the website opens, you will be prompted to sign in with your Apple ID and password if you want to use the features of the site.

The next step is to tap the "Find iPhone" app icon on the site.

You have to look at the top of the main interface and click "All Devices". From there, you need to select the lost and dead iPhone you want to locate.

A map will show on your screen. It will give you a direction to where your missing iPhone is located.
Now, you have understood every step involved in how to find my iPhone if it's dead and missing.
How to Find A Dead iPhone without iCloud
Unfortunately, it is not possible to find a dead and missing iPhone without using iCloud. In fact, the "Find My" feature on your iPad or iPhone is one of the most prominent features of iCloud. Therefore, there is no proven way you can explore concerning how to find a dead iPhone with Find My iPhone or iCloud.
Bonus Tip: How to Prevent Your Family from Tracking Your iPhone
While allowing your family to track your iPhone can come in handy at some points, it can be quite intrusive to your privacy in many cases. Therefore, you may want to prevent your family from tracking your iPhone by just changing your location.
We recommend that you use Tenorshare iAnyGo, which is a top-notch program that makes it easy for you to change your iPhone's location. The software will allow you to change your location without the need to jailbreak the iPhone. Let's take a look at how you can change your GPS location with 1 click through Tenorshare iAnyGo.
Install and launch the software. On the first page, "Change Location" is the default mode of the program.

Connect your iPhone to a Mac or Windows PC. Afterward, you need to unlock your iPhone and tap "Enter" to start the process.

A map will be displayed on your computer. There is a search box at the top right corner of the screen; you have to input the address or GPS coordinate of the place you want to relocate to virtually in the box. Then tap "Start to Modify".
Your location will change immediately. Notably, all location-based apps on the mobile device will also use the fake location.
Now, you have mastered how to find your iPhone when it's dead and missing. Generally, all the methods to find a dead iPhone rely on the use of iCloud and Find My iPhone. This article has also shown a bonus tip of how you can use Tenorshare iAnyGo to change your location so that your family will not be able to track your device. Try it out now.
Freely Change GPS Location without Jailbreak!
Plan a route by selecting two or multiple spots on the map
Easy to simulate GPS movement based on customized route
GPS joystick to take better control
Import GPX file to start a designed route
Change up to 15 iOS devices' location on 1 PC/Mac