Best Samsung FRP Tool to FRP Bypass Samsung in 2023
by Anna Sherry Updated on 2023-05-25 / Update for Samsung
I purchased a Samsung Galaxy S23 through Ebay. I was very happy with it until I found it is Google FRP locked. Can't sign into the previous owner's account to remove it so I'm stuck now and don't know how to proceed. Is there any easy Samsung FRP bypass tool through which I can get rid of the FRP lock on my Samsung phone? Please help me."
While you are planning to purchase a second-hand Samsung device, there are certain things that you need to watch out for and FRP lock is one of them. If unfortunately you have already bought the device was FRP locked, which means the device was factory reset but is still locked with previous owner's Google account, you should either ask the previous owner or the seller to provide the original Google account and password for verification or use a dedicated Samsung FRP tool to bypass Google verification lock.
Part 1: Why Do You Need a Samsung FRP Tool?
Due to Google's Factory Reset Protection, a security feature that prevents the use of an Android device after an unauthorized factory data reset, Samsung users are required to sign in with the Google account that was previously set up for the device they use after reset. If you can't provide the correct account information, the device will be locked. To unlock the phone, you will need to bypass the unknow Google account and that's where a Samsung FRP bypass will into play.
Whether you have purchased a used Samsung mobile and it prompts you to enter the previous owner's Google account details which you do not have during setup and or you are asked to verify your Google account after factory reset but you have just forgotten the information, a proper Samsung FRP bypass tool will help you bypass the verification and get back into your phone with ease.
Part 2: Best Samsung FRP Tool - 4uKey for Android
4uKey for Android - an easy Samsung FRP tool, should be your best way around FRP. Developed by Tenorshare, a popular 3rd party company that focuses on smartphone solutions, 4uKey for Android is very simple-to-use and allows you to bypass FRP lock on Samsung devices up to Android 13 within just a few minutes. Below we will show you the features and advantages this tool has, which should demonstrate why it can be considered as the best Samsung FRP Tool download for PC to remove Google lock.
The program is capable of removing the Samsung Google FRP lock, completely.
It is compatible with numerous Samsung mobile models, including Samsung Galaxy S23, S22, S21, S20 S20, S10+, J7 (Android 6-13).
It is available on both Windows PC and Mac.
Besides bypassing Samsung FRP lock, it can also remove Android lock screen password, PIN, pattern and fingerprints and face recognition.
Without imitations, you will get complete control of your smartphone after you bypass Samsung FRP.
Steps on How to Use the Samsung FRP Tool to Bypass FRP Samsung
The steps to bypass FRP Samsung are quite different depending on the device OS version. Just follow the corresponding step-by-step FRP removal guide to bypass Google account Samsung. Below are the instructions on how to remove FRP lock Samsung Android 11/12/13 using Tenorshare 4uKey for Android with ease.
Download and launch 4uKey for Android on your computer. After that, reboot your FRP-locked Samsung mobile and when it open with the Welcome screen, connect it to the computer and click on "Remove Google Lock (FRP)" on the main interface.

In the following page, choose Android 11/12/13 and click on "Start" to proceed.

Note: If the OS version your Samsung device is running is before Android 11, select the corresponding option according to based on your device.

Next, confirm your device info and click Start.

After that, pick up your Samsung phone, you'll see the "Emergency call" option, tap on it to bring up a dial pad from where you need to enter *#0*#. When you access the hidden diagnostic menu on the FRP-locked Samsung device, click Next on your computer screen.

Note: Do not disconnect your device during the process.

Immediately 4uKey for Android starts removing the Google FRP lock on your device.

The entire procedure may take a few minutes according to your operation. Once the Samsung FRP tool finishes its run, your phone will automatically restart, with the Google account being already removed.
Video Guide on How to Use Samsung FRP Lock to Bypass Samsung FRP Lock:
Part 3: Other 12 Samsung FRP Bypass Tools
We have also compiled a list of other 12 effective Samsung FRP tools 2023 for FRP bypass Samsung. The additional details such as where to download Samsung FRP tools are also included for your convenience, let's have a look.
1. FRP Lock Google Verification Bypass Tool
Designed to bypass FRP Samsung, FRP Lock Google Verification Bypass Tool is a great and one of the most user-friendly program. The developer was innovative while developing this tool which provides a very thorough service.

It is also capable of bypassing additional protections implemented by Android mobiles. This tool also works with several Android mobile brands. The program is available for free.
The next tool, designed to bypass Samsung account lock is called D&G Unlocker Tool. Quite efficiently designed, this tool will assist you in every step of the way, providing users with a comprehensive way of unlocking their respective Android mobiles.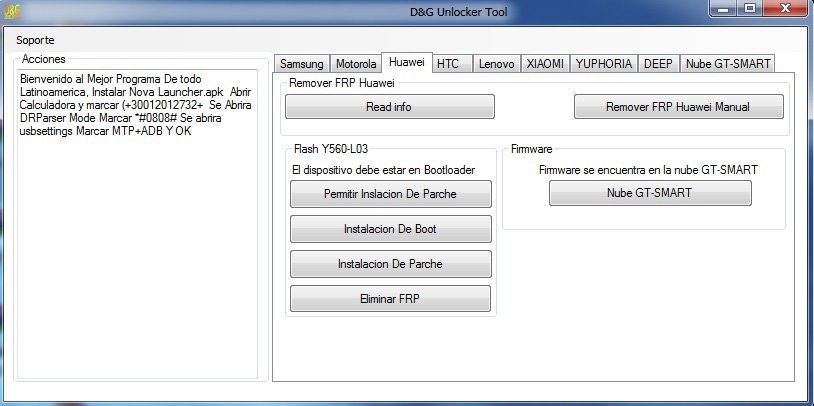 This tool was developed by DG Unlocker Tools and supports all smartphone brands. It is also compatible with several versions of Windows Operating Systems; such as Windows 7/8/10/XP/Vista. This Samsung FRP bypass tool is also available for free.
3. Samsung FRP Helper v0.2
Samsung FRP Helper v0.2 can be used for Samsung tab e FRP bypass. This is an effective tool that uses ADB interface in order to bypass the FRP verification process.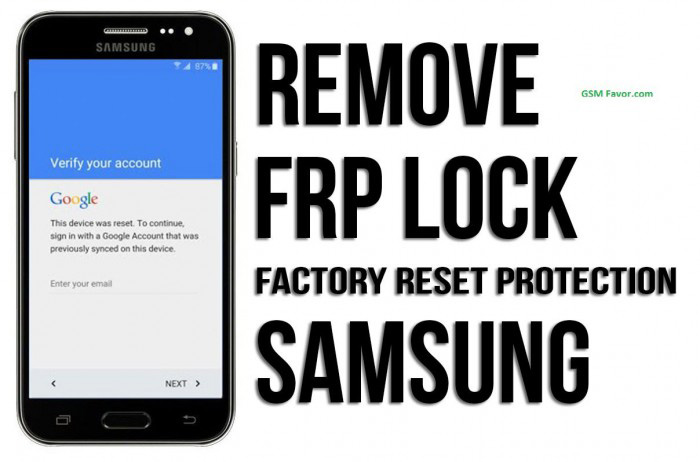 Developed by CrackingGSM team, this tool uses an easy and interactive GUI which is also accompanied by a very detailed guide. The program is available for free.
4. GSM Flasher ADB Bypass FRP Tool
You can also use GSM Flasher ADB Bypass FRP Tool to make Samsung S23 bypass Google account. Another effective program on this list that is easy to use and bypasses the Android lock via USB cables.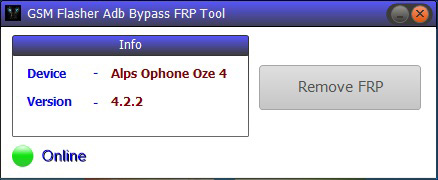 The entire procedure takes only about a few minutes. There is also the involvement of ADB that helps the users communicate with their respective devices. The tool is available for free.
Another program that is able to remove FRP lock Google account on Samsung mobiles within just about 10 minutes is called Pangu FRP Bypass Tool. The facility provided by this program is applicable only to authorized Google account holders.
Developed by Pangu.in, this program is compatible with all the Android smartphone brands like Samsung, Motorola, Lenovo, MTK, etc. Pangu is available for free.
6. A New FRP/Google Account Bypass and Flashing Tool
One of the best tools available for bypassing an FRP lock on Samsung is the New FRP/Google Account Bypass and Flashing Tool. It is quite great and compatible with all the latest versions of Android OS.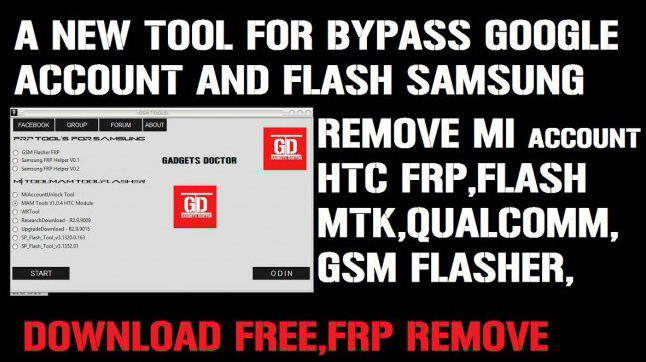 The tool is very easy to use and works with several other Android brands, besides Samsung. The older version of SP Flash is also compatible. The program is available for free.
7. King Tool
King Tool is another top-name Samsung FRP tool among devices. This tool supports several devices and is capable of making FRP reset with ease.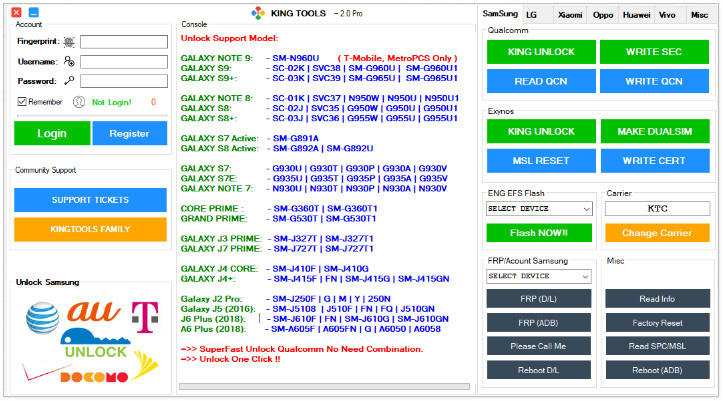 King Tool, repairs and unlocks Android mobiles of all kinds and the steps to use the program are pretty simple.
8. Free Bypass APK
The next one is Free Bypass APK tool for Samsung FRP bypass APK. This is another great tool capable of bypassing security effectively. This tool is ideal for any Samsung mobile.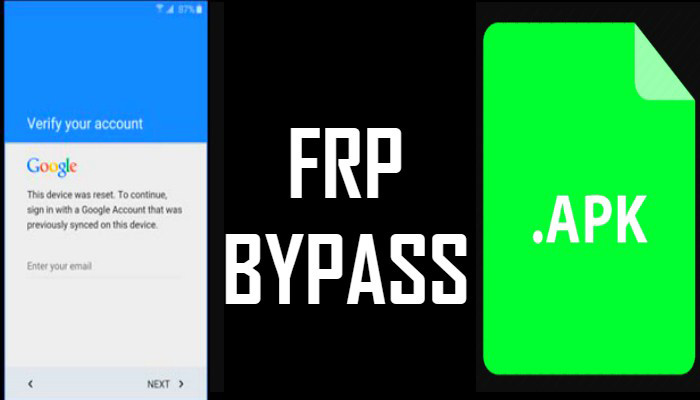 The tool is capable of removing Google Account verification on any Samsung mobiles and it is available for free.
9. Octoplus FRP Tool
Octoplus FRP Tool is another program designed for Samsung FRP bypass. This tool allows users to Remove Google FRP lock from any verified Android mobiles.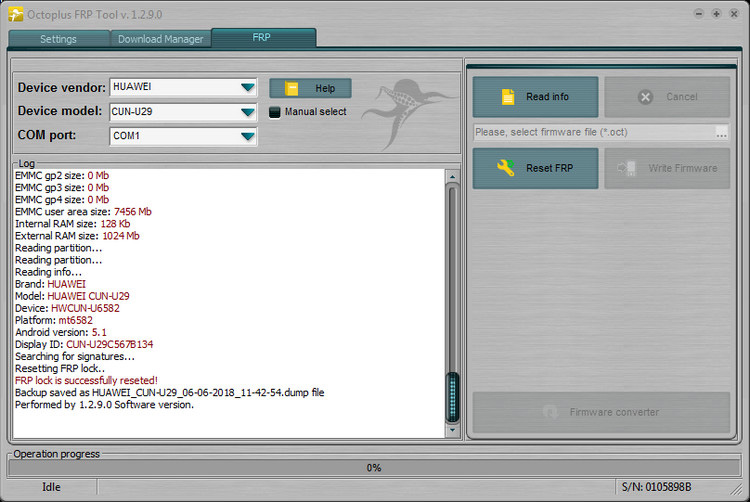 The tool supports various Android brands including Samsung. The operating steps are also very simple but the tool is available at $65.
10. FRP HiJacker by Haggard
FRP HiJacker by Haggard is the last Samsung FRP tool on our list and also quite capable. It helps Samsung mobile users to bypass the Google account lock very easily.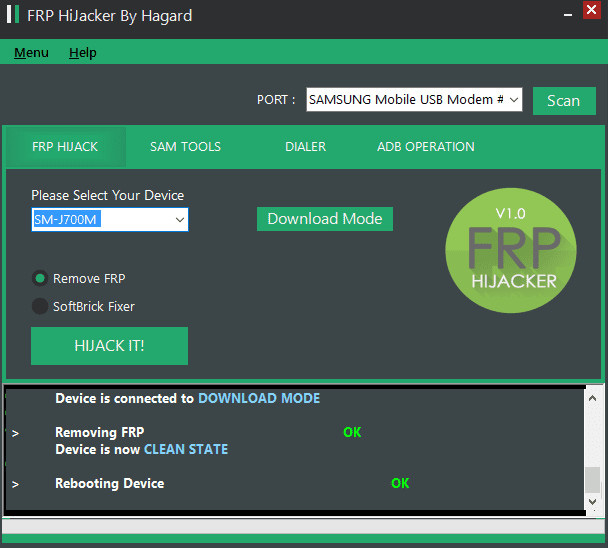 The procedure is also very simple. The lock can be bypassed without even remembering the password.
Conclusion
With the above top Samsung FRP tool 2023, removing Google account verification will no longer be a trick task for you. If an all-in-one Samsung FRP tool is your final goal, then you must not miss Tenorshare 4uKey for Android. It helps you bypass the Google account lock on your Samsung mobile including the latest Samsung S22/23 by offering the simplest solution. With just a few clicks, you can remove FRP lock/google account on Samsung mobiles without password and regain full access to your device.
Remove Android Screen Lock & Bypass Samsung FRP Lock
Bypass Google account verification on Samsung devices (Android 6-13)
Remove Android password, pattern, PIN, and fingerprint lock just one click away
Support removing screen lock and FRP on both Win & Mac
Updated on 2023-05-25 / Update for Samsung
Join the discussion and share your voice here