How to Unlock Samsung Phone with Google Account
by Jenefey Aaron Updated on 2020-11-10 / Update for Android Data
There are virtually only two kinds of smartphones exist today: the iPhone and the Android phones. While there's only Apple on one side with its iPhone, there are tons of Android phones manufacturers on another side struggling to get the piece of the pie. One of the few survivors on this Android battlefield and claims the bigger portion of the pie is Samsung.
Starting out in the mobile phone business as a mere Apple's copycat, Samsung has grown to stand on its own with few great products but still doesn't have the self-confidence not to compare itself to Apple and not to use similar naming in the products.
But no matter how great the products are, they cannot escape the greatest flaw of all: the users. One of the most common problems that any smartphone user could have is forgetting the password or pattern to unlock the phone.
If you own a Samsung phone and you couldn't unlock it, what can you do? In this post we will introduce how to bypass/unlock Samsung galaxy S8/S7/S6/S5, Samsung Galaxy Note 8/7/6/5 with Gmail account.
Step on Using the Google Account to Unlock Samsung Phone
You can bypass the lock screen on your Samsung phone by using your Google account. Fortunately, you don't have to worry about not having a Google account linked to your phone since every Android phone has to be activated using a Google account.
First, turn on your Samsung smartphone and try any random lock pattern. Repeat the process five times by choosing Try Again and you will get the Forgot Pattern? option.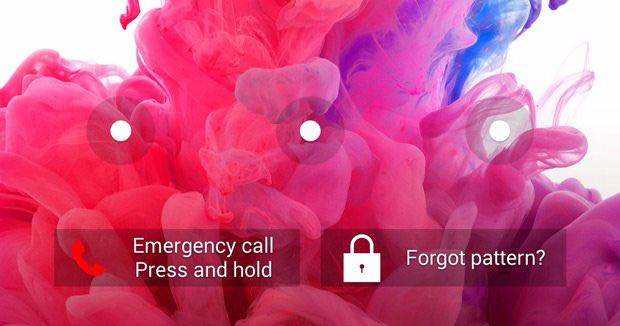 Depending on what Android model that powers your phone, you might get the option to choose Enter Google Account Details > Next or the screen where you could directly enter your Google credentials.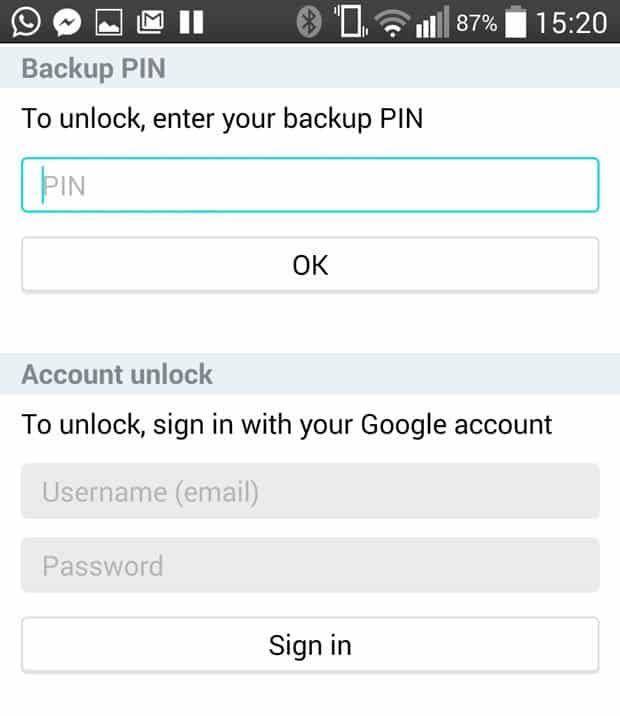 After bypassing the lock screen, you will need to draw a new pattern twice and confirm it. You will also need to enter a new four-digit backup PIN. This backup PIN can be the alternative to Google account to unlock your phone.
Please note that this method is working for Android 4.4 and below. If you've upgraded your phone to Lollipop (v. 5.0), you need to use factory reset to bypass the lock screen.
Other Ways to Bypass Samsung Galaxy Lock Screen
1. Do Factory Reset
If you can't use your Google account to bypass the lock screen, you could try the factory reset. Other than being a quick method to unlock your Samsung smartphone, this is also the quick way to fix problems such as a really slow, freezing and as well as not responding well smartphone.
But before you do the reset, be sure to have a data backup ready. If you lost files after factory reset, you'll need Android Data Recovery software to get back lost files without backup.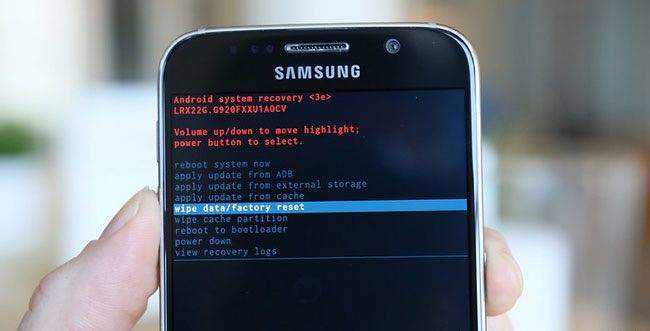 To do a factory reset, power off your Samsung phone and then slightly press and hold the Volume down and Volume up keys both in the exact same time. After this hold down the power key until you see a test screen, it usually takes 15 to 20 seconds time. When you see the test screen just press the volume down button to easily navigate through the options until you see wipe data/factory reset option, then simply press the power key to select that option.
2. Unlock Samsung Phone with Android Lock Screen Removal
The most reliable way to remove Samsung lock screen is using an Android lock screen removal program. Tenorshare Android Unlocker as one of the most professional Samsung unlocker in the market can easily remove Samsung Galaxy S4 lock screen PIN/Password/Pattern/Fingerprint on your Samsung phone.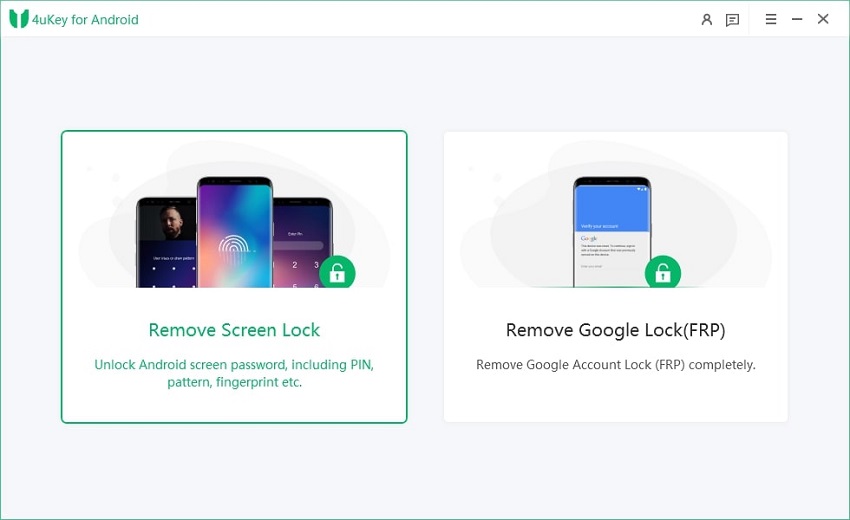 What If You Forgot Your Google Account Password?
Like we have mentioned above, you can use Google account to unlock your Samsung phone. However, if you also forgot your Google account password, then it woule be huge terrible. Luckily, it is not a problem that cannot be solved if you give Tenorshare 4ukey for Android Unlocker a chance. It can not only unlock Android screen lock, but also Google Lock(FRP). With it, almost all of the lock issues can be solved.
As an advanced software tool, the usage of it is also simple, you just need to follow a few instructions to remove the Google lock, why don't you have a try?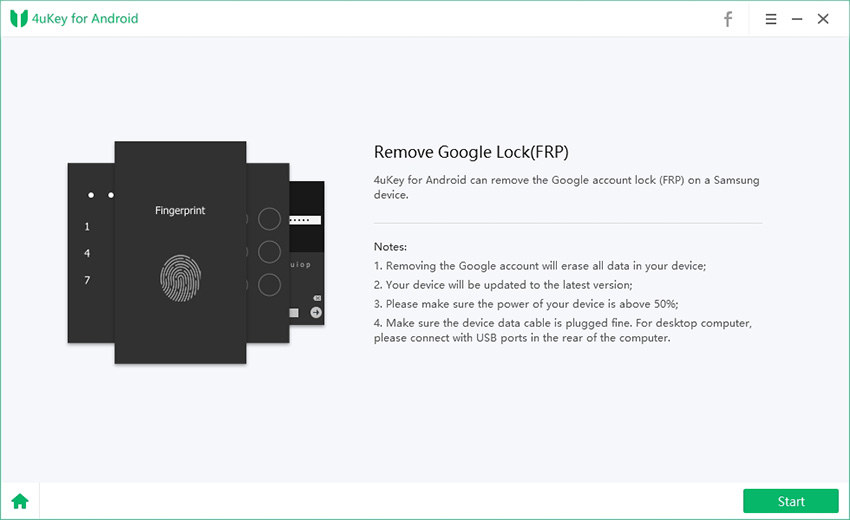 That's all about how to unlock Samsung screen using Google account. If you have any other issues, please leave a message at the comment place.