Factory Mode Samsung Galaxy S7/S6 Stuck, How to Fix?
by Jenefey Aaron Updated on 2019-07-29 / Update for Samsung
Samsung Galaxy series makes one of the most popular Android devices in the market. It is known for both its budget options as well as premium flagships which include the S series and the Note series. But one of the most unique things about Samsung smartphone is their custom Android skin which comes with various useful features. While these features can be quite useful, the custom skin of Samsung can even cause issues sometimes. And today we here to talk about one such issue related to factory mode Samsung. In this article, we will show you everything related to factory mode Samsung Galaxy S7/S6.
We will be taking a look at both factory mode Samsung S7 as well as factory mode Samsung S6. And we will be taking you through all the possible methods which you can follow in order to get out of the factory mode in Samsung devices without getting stuck. Therefore, if you are facing any issues in the factory mode of your Samsung Galaxy S7 or Samsung Galaxy S6 device, make sure to go through this article till the end.
Part 1: What is Factory Mode Samsung?
Samsung galaxy factory mode is simply the combination of recovery and fastboot which is present in almost all Samsung Galaxy devices. It is used for various operations like factory reset, installing updates, clearing caches, using ADB installations, fastboot operations, installing the firmware, downloading custom ROMs, rooting your device, and much more. In other words, the Samsung factory mode downloading works like the BIOS of a Samsung Galaxy smartphone and allows you to do almost anything. You can even use the factory mode of a Samsung device along with a computer.
This can be done by simply connecting your Samsung Galaxy smartphone to your computer via a data sync USB cable. After that, you can simply use tools like Odin on your computer to successfully install any stock or custom firmware on your Samsung device. Apart from that, you can also use the factory mode on Samsung devices without using any computer. This can be done by using simple key combinations while your smartphone is turned off. And once you are in the Samsung factory mode, you can simply use your phone's volume keys and the power button to navigate.
Similarly, you can also get stuck during the factory reset, as the modern mobiles does not come with a removable battery; it will be impossible for you to fix them. So, you can look into the following solutions to get it fixed.
Stuck in Factory Mode Samsung S7/S6? Here's What to Do
In case, you are stuck in factory mode, then there are specific steps which you have to follow. Whether you are stuck in the Samsung s6 factory mode or the Samsung s7 factory mode, this article will work without any issues. In older Samsung Galaxy smartphones, you could simply remove the battery and plug it back in to get out of the factory mode. Unfortunately, smartphones like the S6 and S7 come with a non-removable glass back. As a result, you cannot do so to get out of the factory mode in Samsung Galaxy smartphones anymore.
One-click to Get Out Of Samsung Galaxy Factory Mode
One of the easiest methods to get out of the factory mode if you are stuck in Samsung Galaxy smartphones is to use a third-party software. These software essentially fix such issues on your Android devices by one click in their easy to use tools and user interfaces. While there are several such options available out there, all of them have different features. As a result, not all of these apps might suit your needs and requirements. Therefore today we here with one of the best one-click apps which can easily get you out of factory mode. This app is called Tenorshare ReiBoot for Android and as the name suggests it allows you to easily reboot your device.
Step 1 First, visit this download link to get the installer of Tenorshare ReiBoot for Android.Then open the ReiBoot tool on your computer and connect your Samsung device to your computer so that it appears on your device. The feature "One-Click to Exit Fastboot Mode" s green and you can click it.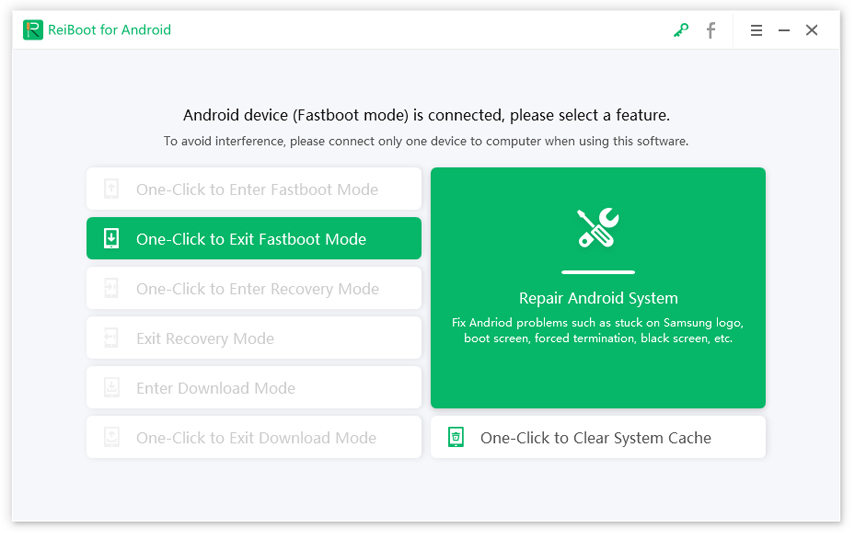 Step 2 After click the button "One-Click to Exit Fastboot Mode", the software will continue to exit factory mode.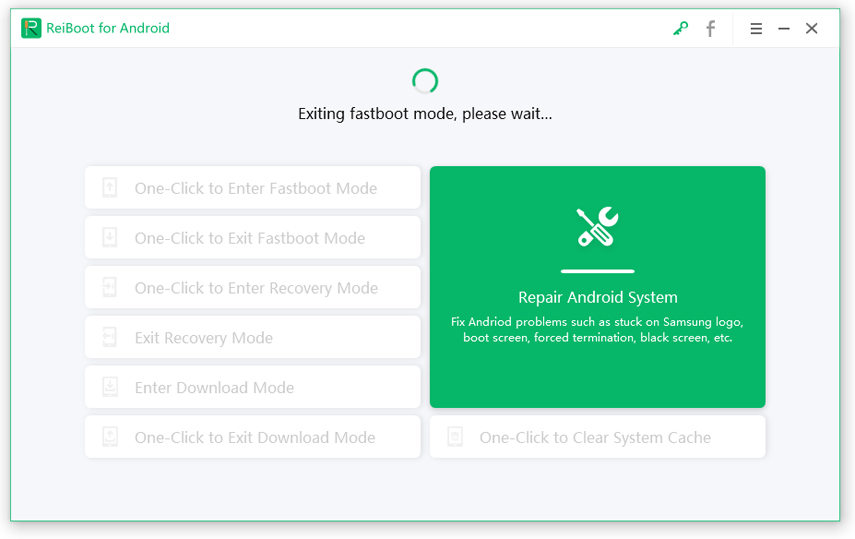 Step 3 And within the next few seconds, you will be able to use your Samsung Galaxy smartphone without any issues.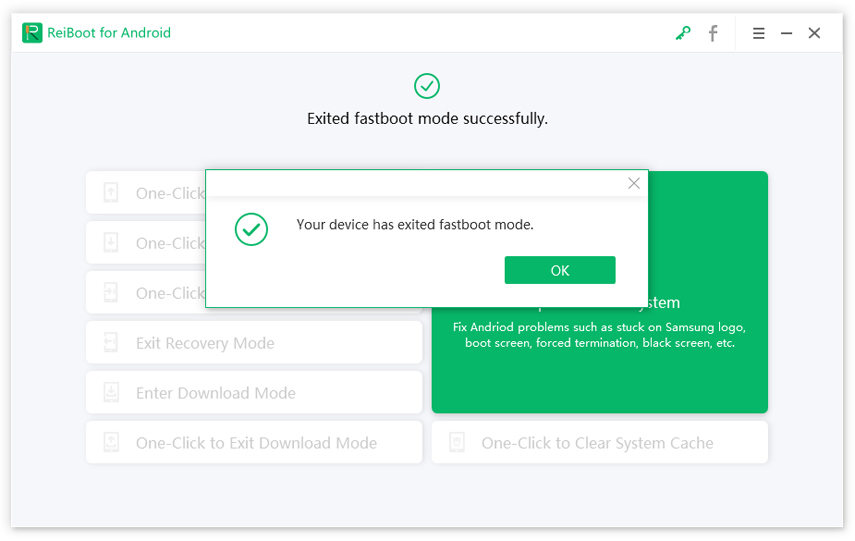 Part 3: Trouble-shoot the System Problem of Samsung S6 Factory Mode Stuck
While the One-click method mentioned above in this article works on all devices without any issues, it might not work for some of you.
This can happen on your device in some cases where the Android installed on your smartphone is corrupted itself.
And since Samsung Galaxy smartphones have a custom skinned Android installed in them, the chances of having bugs within Android are quite high. And such bugs can get you stuck within the factory mode of your Samsung Galaxy device.
Due to this a lot of Samsung Galaxy users might be looking for a way on how to disable factory mode on Samsung phones.
Therefore, if the Android operating system installed on your smartphone is also corrupted, then the first thing that you can do is to troubleshoot the system. In other words, you should also try fixing the Android of your Samsung Galaxy smartphone itself. Thankfully, you can use Tenorshare ReiBoot for Android to fix your Android system in no time. This tool is capable of fixing OS problems with ease. Here are the steps to do it:
Step 1 Connect your Android device and run ReiBoot for Android. Then simply, tap "Repair Android System" from the main interface.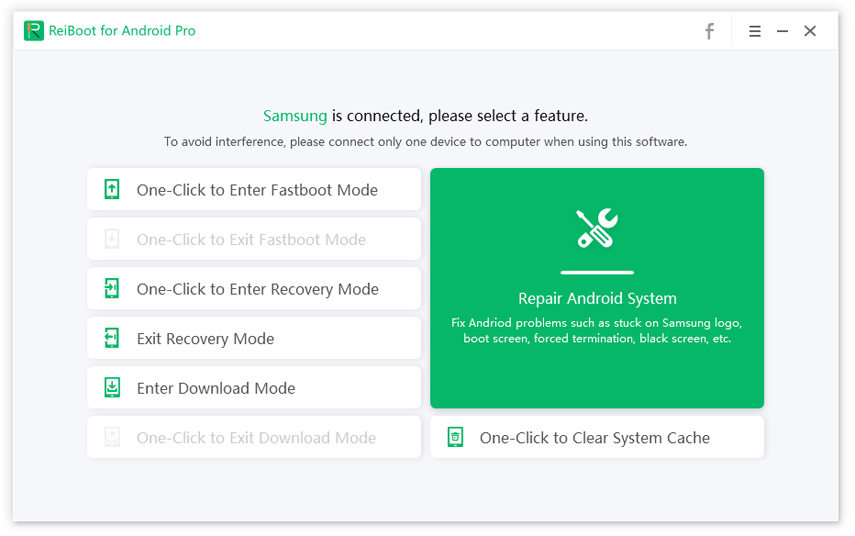 Step 2 Then on the next window, tap "Repair Now". And carefully enter your device info in the fields provided and tap Next.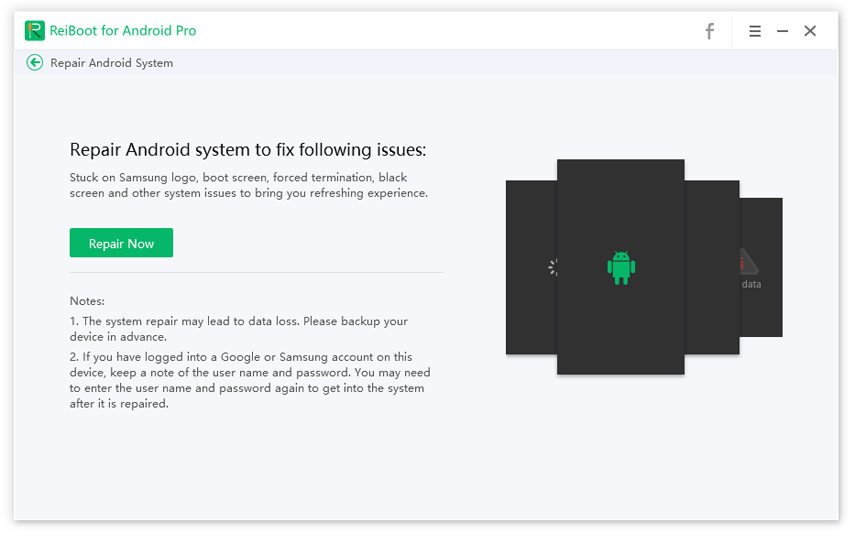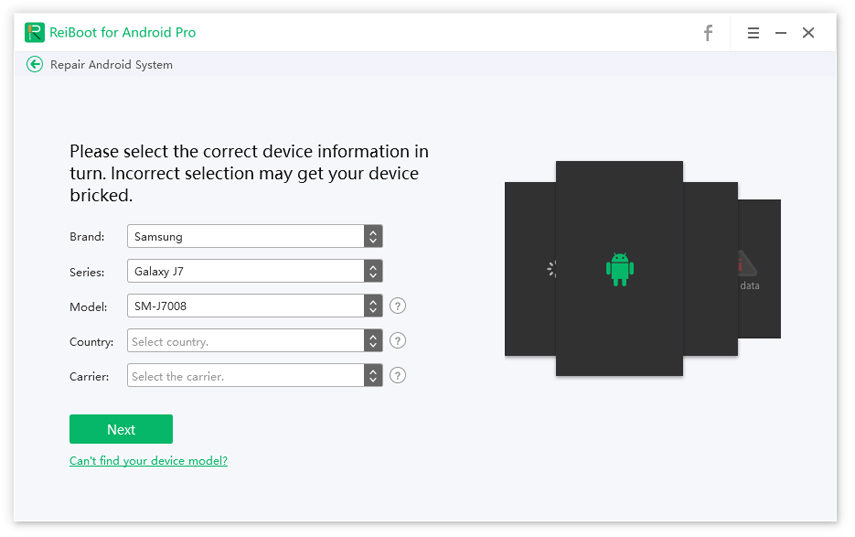 Step 3 ReiBoot for Android will automatically download the specific firmware of your device. After download is completed, again tap on the "Repair Now" option.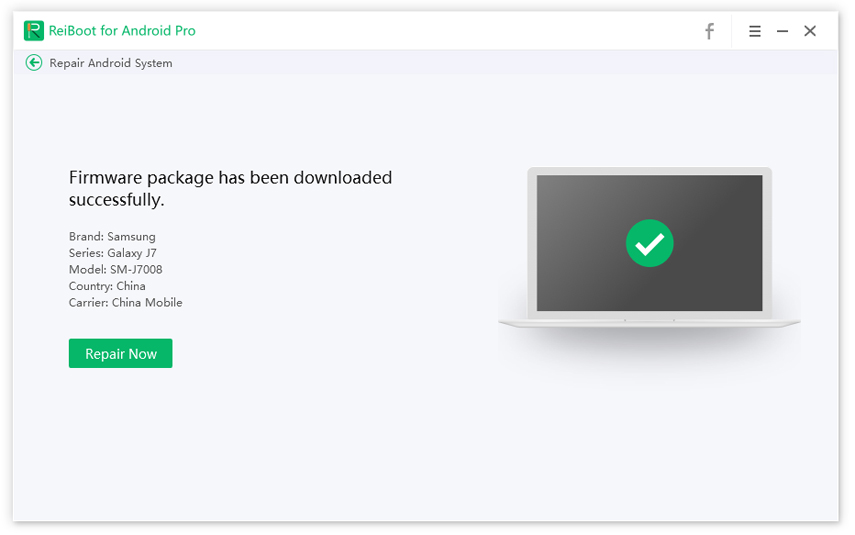 And it's done! The whole process will take less than ten minutes to get completed. After that, your device will be good as new and will be updated with a new workable Android OS.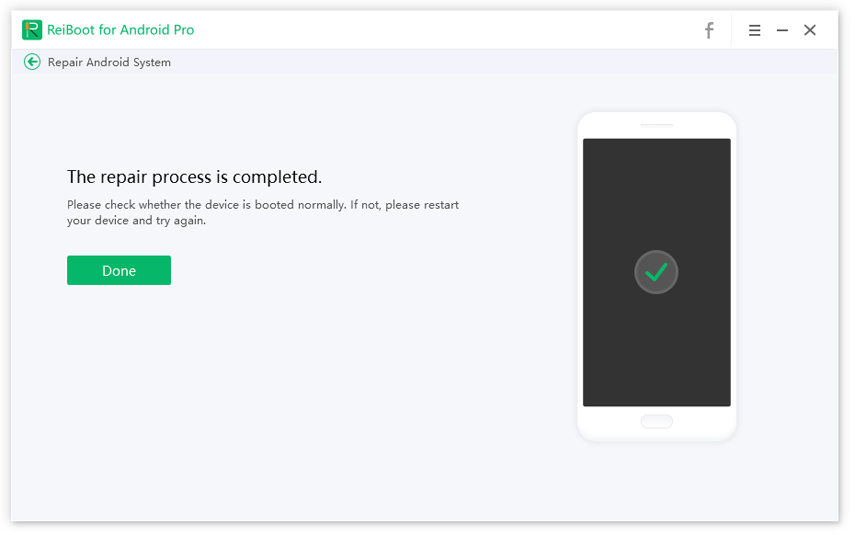 Note: And if none of this successfully work on your device, then the last thing that you can do with your Samsung Galaxy smartphone is to take it to the nearest Samsung service centre.
Extra Tip: How to Disable Factory Mode on Samsung Phones
You can disable Factory Mode on your Samsung Galaxy phone. Doing so will ensure that you do not get stuck in the factory mode on your Samsung device ever again. You can easily disable the factory mode of your Android device by changing the Samsung Knox settings of your device. Following the given steps one by one:
Step 1: First, download and install SureLock on your Android device from this download link.
Step 2: After that, open this app and look for Samsung Knox from all the apps listed in here.
Step 3: Now, open this where you will find various options for disabling Samsung Knox. You have to simply disable factory reset from these options which will disable factory mode on your Samsung Galaxy phone.
Conclusion
We hope that you have found this article useful and found a great way to disable factory mode in your Samsung device. You can easily learn more about this procedure for your Samsung Galaxy S7 and Galaxy S6 in this article. We have also provided various methods in this article that you can use to easily get out of the factory mode if you are stuck there. Apart from that, you will also learn more about the Samsung Knox settings of your phone which might be causing this issue. In case you liked this article, then make sure to share it on social media. If you have any doubts regarding any of the solutions, feel free to ask any queries in the comments section below.