Top Guide: How To Fake Pokemon Go Steps? [SAFE And Quick]
by Jenefey Aaron Updated on 2023-01-04 / Update for change location
If you're a budding Pokemon trainer and looking for various steps to catch newer pokemon, how to fake pokemon go steps might be high on your mind. Sometimes, we need to reach a certain distance of moving to complete the tasks, like hatching eggs. In this blog, we will summarize the advantages, risks, and process of how you can safely fake pokemon go steps on your Pokemon go.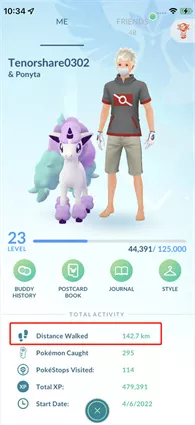 Part 1: Pros And Cons About How To Fake Pokemon Go Steps
Learning how to fake steps in Pokemon go sounds like a dream come true. There are many advantages and disadvantages to adopting this method for having more Pokemon in your collection. Find them all listed here to avoid unwanted surprises. 
Pros:
You get to catch new amazing Pokemon from the comfort of your house without having to walk or run for miles to hatch eggs.
You can teleport to places you wouldn't normally be able to visit and see what Pokemon it has. 
Cons:
You risk getting a ban on Pokemon go.
You'll have to jailbreak your device, most probably, to enable the spoofing software to work.
It is extremely important to understand the risks of learning and practicing how to fake steps on Pokemon go before you try the method. It is absolutely fun, but make sure to be cautious to save your game progress and avoid bans. 
Part 2: Notes About How To Fake Pokemon Go Steps
You are recommended to note a few points before learning how to fake more steps Pokemon go. This will help you better understand the process and what it comes with. 
1. Pokemon Go Soft Ban
A Pokemon go soft ban is implied if you're caught spoofing your location and doing a suspicious activity. You won't be able to catch Pokemon or win gym battles with a soft ban. Every Pokemon you try to catch will flee and you won't be able to spin pokestops. To avoid this, you should avoid changing locations between long distances when playing the game. It is better and safe to turn off the game before changing location.
2. Pokemon Go Speed Limit 2023
To avoid unfair egg hatching, there is a certain speed limit set for travelling. As we tested, you cannot go over 5 m/s if you want your distance to be counted. You can travel anyway you like, be it by bicycle, skates, on foot, or by car, without speed limit. It will only notice you don't play the game when driving.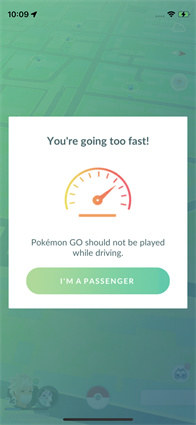 Part 3: How To Fake Pokemon Go Steps-Safe/No Jailbreak [iOS]
When talking about how to take steps Pokemon go, it is impossible to miss out Tenorshare iAnyGo. This impeccable software lets you teleport to any place worldwide with a single click and then you can easily catch Pokemon you can't see in your town. 
The software is 100% safe and easy to use, and perhaps the best way for seeing how to fake pokemon go steps on iOS especially. Have a look at how it works:
Install and launch Tenorshare iAnyGo on your device. Choose the Single-Spot Movement or Multi-Spot Movement. The moving in Joystick Movement will not be counted in the game.

Connect your device to iAnyGo with a USB cable.

Select the endpoint as you wish and then set the moving speed up to 5 m/s. Then click Start to Remove. Here we go, you are faking walks on Pokemon Go.
Part 4: How To Fake Pokemon Go Steps [Android]
How to fake steps pokemon go? If you're an Android user and can't wait to take Pokemon go steps, worry no more. Fake GPS free app on Android is a great alternative to Tenorshare iAnyGo on iOS which you can use to fake pokemon go steps.
Enable Mock Location Setting on your android device.
Download Fake GPS tool on your device.
Launch the tool and start to fake pokemon go steps.
With this, you will have successfully spoofed your location on Pokemon go.
Conclusion
How to fake pokemon go steps is an easy task, made easier with Tenorshare iAnyGo. As an iOS user, you can now teleport to any place on the globe with a single click and can also walk for hours to hatch your eggs and reach pokestops.