8 Ways to Fix Home Button Not Working on Android
by Anna Sherry Updated on 2022-01-24 / Update for Fix Android
Home buttons is one of the most important parts of your Android device. This button is what allows you to access the menus and various other options on your device. If the Home button not working Android, then you are in a really tough situation. You cannot launch menu and pretty much cannot do anything with your device.
Fortunately, there are a few ways to fix the issue and to get the Home button to work on your Android device. These methods tweak some of the options on your device so you no longer have the Android home button not working issue on your device.
Part 1. How to Fix Home Button Not Working on Android due to Software Issues
If you think the issue has been caused because of an issue in your system, you could use some of the soft-fix options to fix your Home button. These methods do not touch the hardware parts of your device and only fix the software issues.
Way 1. One click to Fix Android Home Button Not Working with Android Repair Tool
One of the best ways to fix the issue is to use a software that lets you do it. ReiBoot for Android is one of the software that allows you to fix various issues on your Android devices. With its system repair option, you can get the Samsung home button not working issue fixed so it starts working on your device.
Step 1 Download and launch the software on your computer. Connect your device to your computer and click on Repair Android System in the software.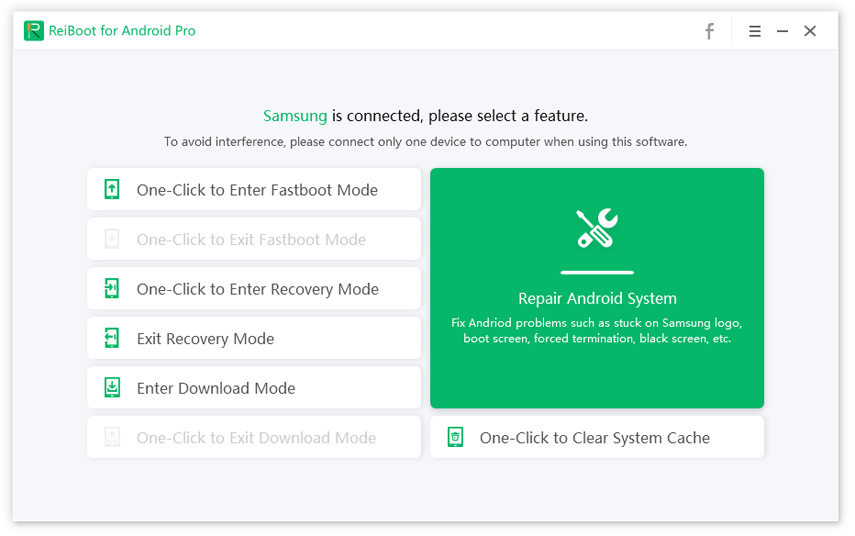 Step 2 Click on Repair Now on the following screen.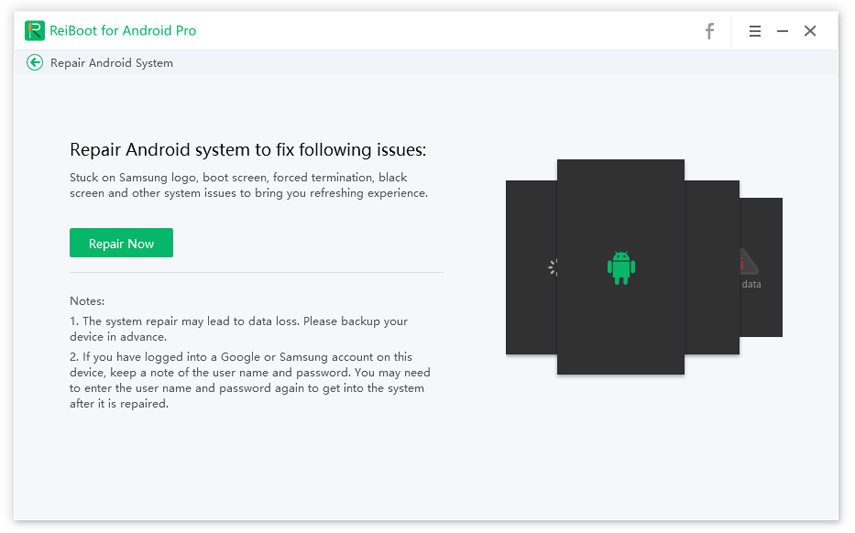 Step 3 Enter the details for your Android device and click on Next to download the firmware for your device.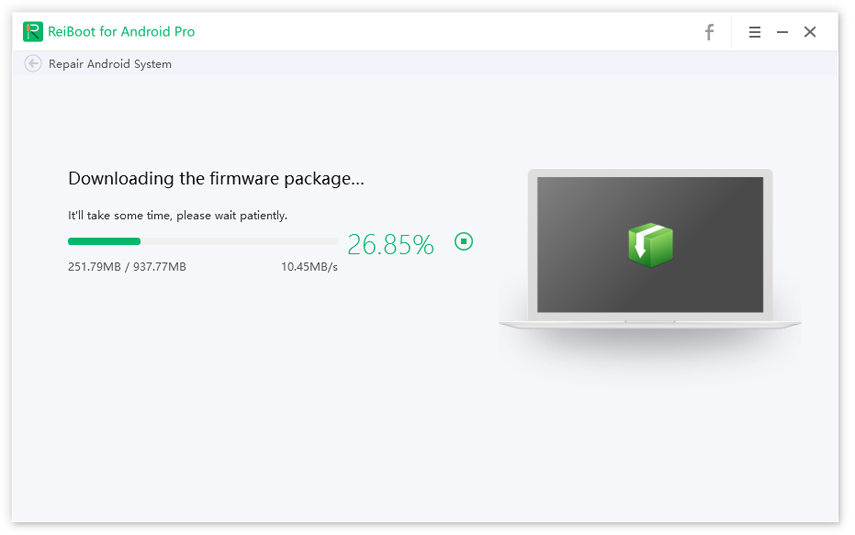 Step 4 Click on Repair Now to start repairing your Home button. You will be able to see the live repairing process on your screen. Click on Done when your device is repaired.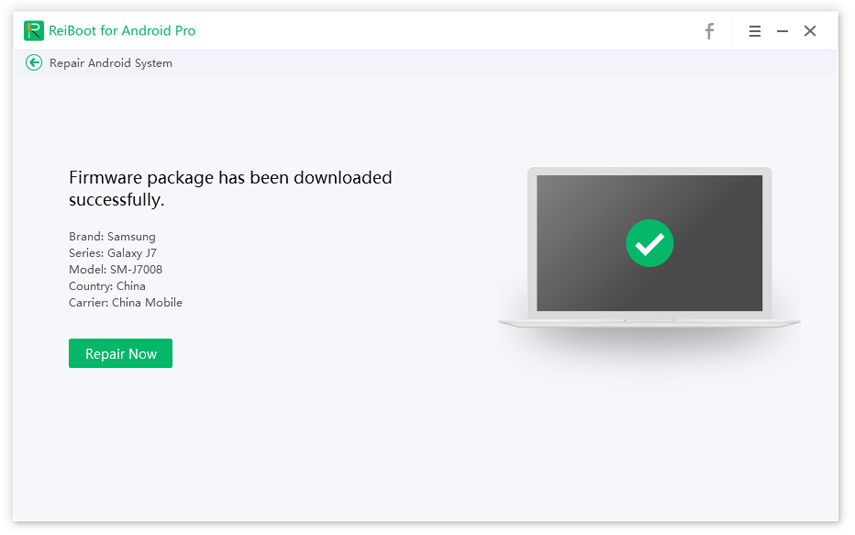 Press the Home button and you will find it now works.
Way 2. Force Reset Your Android Phone
If there is a temporary glitch in your system leading the home and back button not working android, force restarting your device should fix it for you.
Press and hold down the Power button on your device for a few seconds. Your phone will begin to reboot. When it boots back up, the Samsung S6 Home button not working issue should be fixed.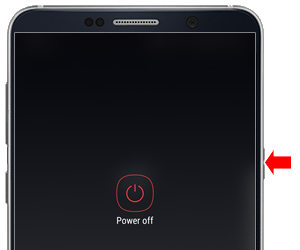 Way 3. Wipe Cache Partition
Cache files should be regularly removed from your device or it will cause problems on your device, and if you have not done so in a while, let us do it today.
You are going to need to first enter the Android recovery mode to clear the cache. Key combos to get into the mode vary with the device, however, the software that is sure to get you into the recovery mode regardless of your device is ReiBoot for Android. It will let you reboot any of your Android device into the recovery mode with a single-click.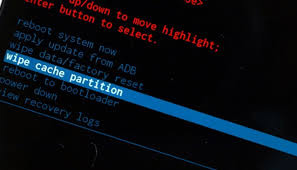 Once you have entered the mode, select the wipe cache partition option to delete the cache files.
Way 4. Factory Reset Your Android
If none of the above methods worked for you, factory resetting your device is the last option you have.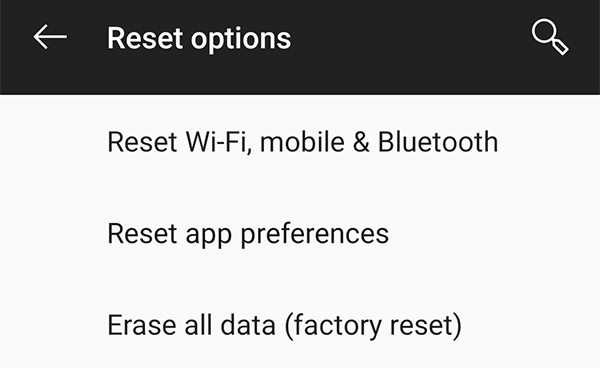 Launch the Settings app on your device and tap on System followed by Reset options. Tap on Erase all data (factory reset) on the following screen to factory reset your device.
Part 2. How to Fix Android Home Button Not Working due to Hardware Issues
If your Home button is physically damaged, then the above methods will not work for you. Try the following methods and see if they fix the Android Home button not working issue for you:
Way 1. Take your Phone to a Repair Store
Bring your device to a repair store as they will know what to do with and will even replace the button if required.
Way 2. Use Alternative Apps to Replace Home Buttone
1. Button Savior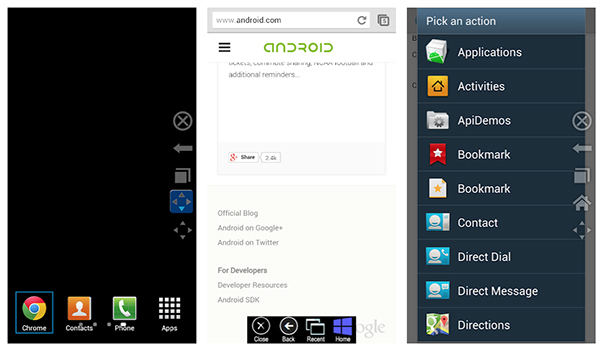 Button Savior only works on rooted devices but it lets you replace the functionality of your Home button with another button. Some of the features of the app are:
Replace Home button
Floatable trigger icons
Hover control support
2. Simple Control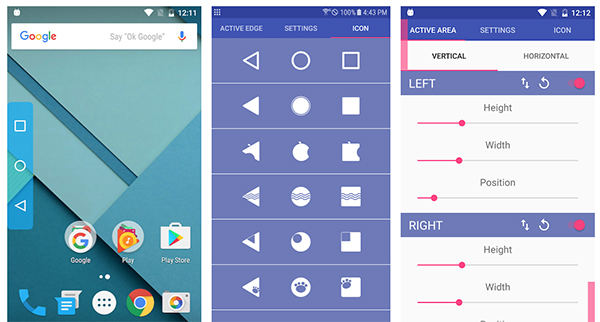 Simple Control excels at letting you replace the broken buttons on your Android device. It lets you assign various actions to your buttons.
Accessibility services for the buttons
Multiple functions to assign
Easy to use interface
You can obtain it for free from the Google Play Store.
3. Multi-Action Home Button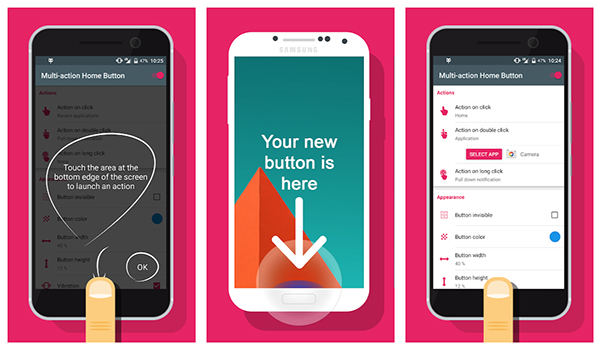 Multi-Action Home Button allows you to replace your Home button as well as get the replaced button to do multiple tasks.
Multiple actions for your buttons
Create a virtual button
Very simple and easy to use
It can be downloaded for free from the Google Play Store.