Free Download Official Android & Samsung S22 Firmware - 2023
by Anna Sherry Updated on 2022-02-12 / Update for Android Tips
Android device updates are very essential for all the Android devices. With the latest firmware update you can expect your Android device to function smoothly. Most users download the latest firmware in order to enjoy the new advanced features which come with it. Once updated with the latest firmware package, any kind of minor bugs and technical glitches would be resolved in an Android device and it will be ready to be used normally. Sometimes, the link to these updates takes ages to be seen on your Android device, what would you do in such a case? We have the best ways in which you can successfully carry out Android Firmware download in hassle-free ways right here! Follow any of these methods and enjoy the smooth functioning of your Android device.
Part 1: What Is Android Firmware And What Is It Used for
The Read Only Memory or ROM is also known as Firmware. ROM or Firmware is the internal storage memory of an Android device which stores all the operating system instructions. The contents of this cannot be changed by any user and it remains firm always without being changed, hence the term Firmware.
However, in some cases this Firmware can be modified but it cannot be done easily and would require an expert in this field. It can be rewritten, this happens when you download the latest Firmware package.
Basically, when the Android ISO download is done in the right manner, it can resolve a few technical issues of your Android device and would make the device function smoothly. If not, your Android device can start to malfunction.
Part 2: One Click Download Official Android & Samsung Firmware with ReiBoot for Android
While there are several ways in which you can download the latest Firmware into your Android device, using Tenorshare ReiBoot is highly recommended. Tenorshare ReiBoot is an excellent software which can be used not only for Android system download but it can also be used to solve several technical glitches on your Android device. Follow the steps below to know how you can use Tenorshare ReiBoot to download the latest Firmware package.
Step 1 Download, install and launch Tenorshare ReiBoot on your laptop or PC. Connect your Android device to your system with the help of a USB cable when prompted.
Step 2 From the main interface, click on "Repair Android System".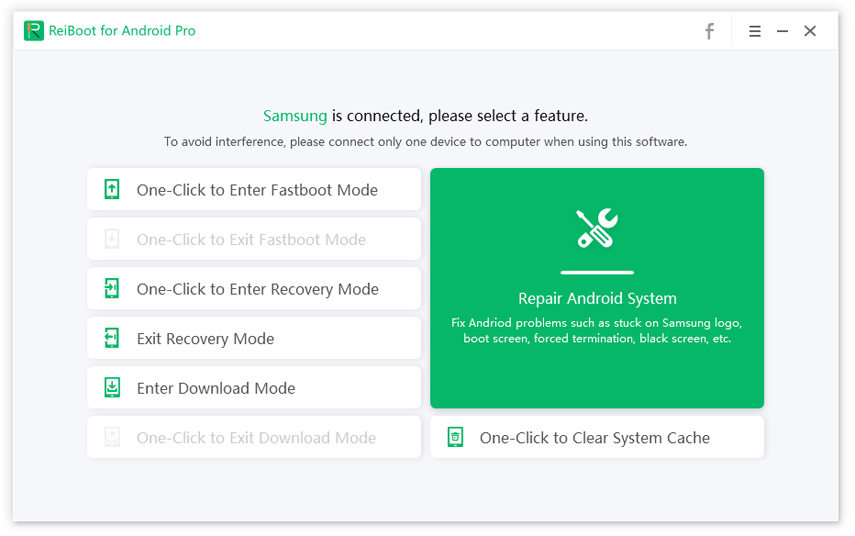 Step 3 Click on "Repair Now" to proceed further.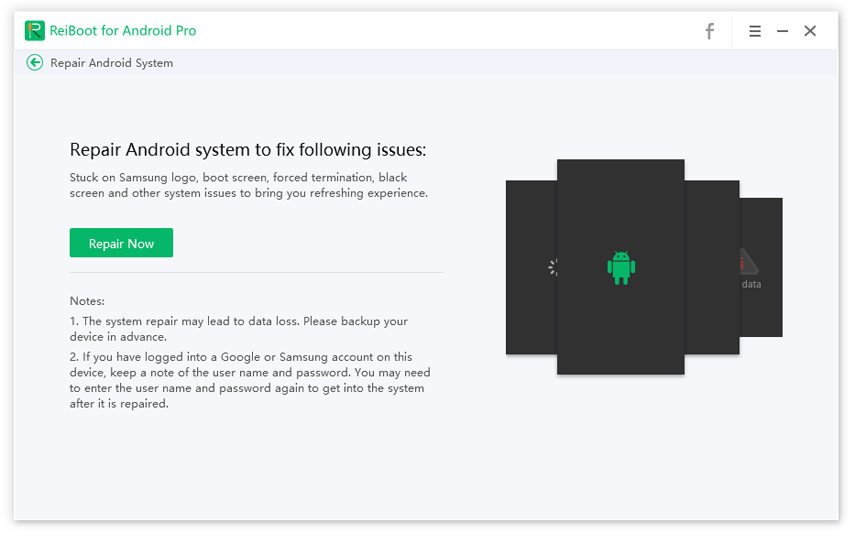 Step 4 Select the correct Android device information through the drop down menus and click on "Next" to proceed.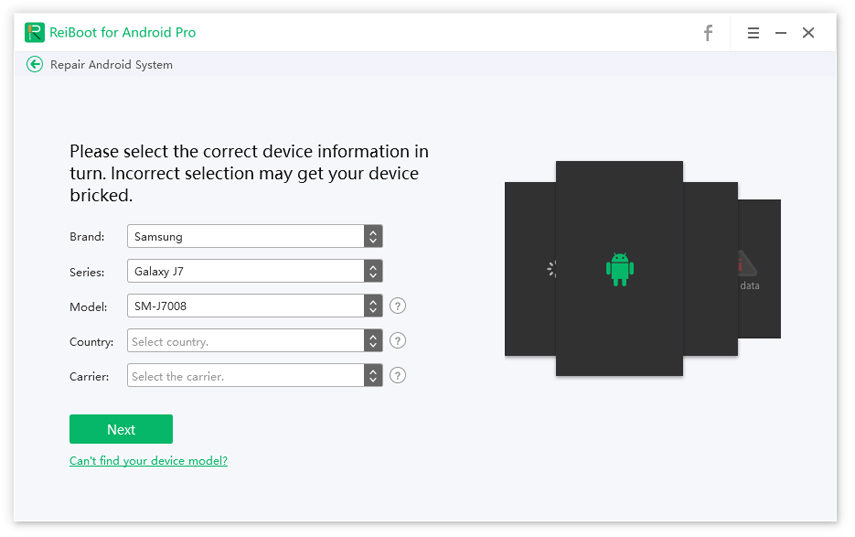 Step 5 The latest Firmware package relevant to the device details given by you, will be downloaded.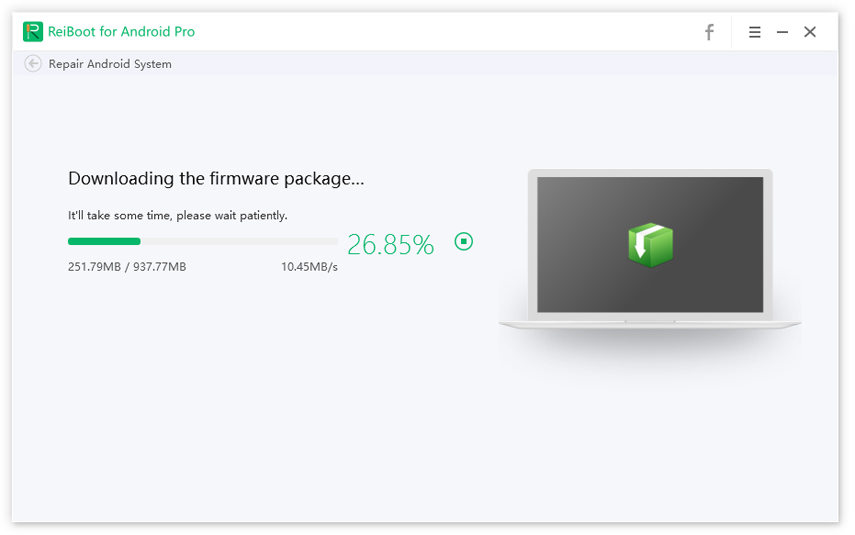 You can either stop at this step or you can proceed further to repair any kind of technical glitches which may be there on your Android device.
Part 3: What ReiBoot for Android Can Do Repair for Your Android Device
Tenorshare ReiBoot is a highly useful tool which can be used to repair any kind of minor as well as major technical issues on your Android device. There are options in this software using which you can enter or exit Fastboot and Recovery Mode with just one click. The best part about this software is that it is compatible with more than 600 types of Android phones/tablets and all Android OS, including new Samsung S22 and Android 9 Pie.
Below are the common Android issues that ReiBoot for Android can easily fix:
Android device stuck in Recovery mode
Android device stuck in Fastboot Mode
Android device stuck in Download Mode
Screen being unresponsive
Unusually fast battery drain
Android device not turning on
Screen going black again and again
Touch screen becoming unresponsive
Screen being stuck on Samsung logo
Android device Recovery Mode no command
Android device infected with virus
Android device not getting charged
Android device restarting on its own
Android device becoming slow
Android device stuck in the headphone mode
OTA update fail in Android device, and so much more!
Make use of the highly recommended Tenorshare ReiBoot software to fix your phone and make it run normally without any lag or issue.
Conclusion
As you can see, Tenorshare ReiBoot for Android is an all round performer. No matter what issue you are currently facing on your Samsung or any other Android device, ReiBoot has got you covered. You can easily troubleshoot the system and install a brand new and updated firmware without the hassle of downloading flash tools and other related stuffs. Follow the steps carefully and you can do it in no time! The UI is simple and very intuitive and that's what makes it a very user-friendly software as well. Go for it!