How to Disable Lock Screen Android
by Jenefey Aaron Updated on 2021-08-20 / Update for Unlock Android
Whenever you power on your android device, the lock screen will probably be the first thing you see. So, you have to swipe or enter a pattern, PIN, password, or perform a fingerprint scan to dismiss this screen for accessing your apps. Imagine you discovered that you couldn't access apps because of a locked screen. Another possible scenario would be that you forgot the screen lock code and password for your Google account.
Whatever the case is, if you want to know how to turn off lock screen android, then we've got you covered. So let's get started!
Part 1: How to Disable Lock Screen Android
You can disable Android security system entirely so that you will not have to enter a password, swipe pattern, or do anything else to unlock it. It can be helpful if you are going to open your phone multiple times in a short time or if you need someone who doesn't know your password to use the phone.
These are few steps to disable screen lock on Android:
On your Android device, go to the Settings.

Choose "Lock Screen". Depending on which version of Android you're using or what device you're using, it might be in a different location. Look under "Security & Location" or "Security & Privacy" if you don't see it.

Tap "Screen lock". Using your current password, PIN, or other security method is required before proceeding.
The lock screen's security settings can be disabled by tapping "None". To confirm this choice, you'll probably have to shut off security on your phone as well as erase any biometric data from your phone.
Part 2: How to Disable Lock Screen Android When Locked
Having lost your Android phone password or pattern can be very frustrating. When this occurs, your phone is rendered useless. So if you want to know how to turn off the pin lock on Android when the phone is locked, then the following method can help you.
Reset A Locked Android Phone with 4uKey for Android
Do you want to know how to disable lock screen android by using an excellent software? Do you want to unlock your Samsung smartphone without entering a passcode? Then we highly recommend using Tenorshare 4uKey for Android. No matter if you forget the pin, password, or facing any other issue with your lock screen — Tenorshare 4uKey for Android is powerful enough to bypass all of that and provide you quick access.
The very first step to begin the process is to launch the program and connect your device to the computer with a USB cable. Now, Select "Remove Screen Lock".

Click on "start" option. You will see a pop up which will notify you that you will lose all your data on your smartphone. If you agree then just click on "Yes" option to begin the process.

Now 4uKey for Android will ask you to enter your smartphone in recovery mode. You can simply follow the steps shown on the screen to successfully run the process.

After the complete process, your lock screen will be automatically removed and you will be able to access your phone.
Well, it also launches an incredible function for Samsung customers, which will enable you to bypass the Google verification without the need for a password. If you're still curious about it, you can easily find many instructions, and articles on Tenorshare 4uKey for Android webpage.
Part 3: How to Turn Off Lock Screen Android by Fasctory Reset
Now you know that how to reset an Android phone when locked by using 4ukey for Android. You can also factory reset your mobile's password. So, how can you turn off lock screen Android by factory reset? Follow the steps mentioned below (Samsung as example):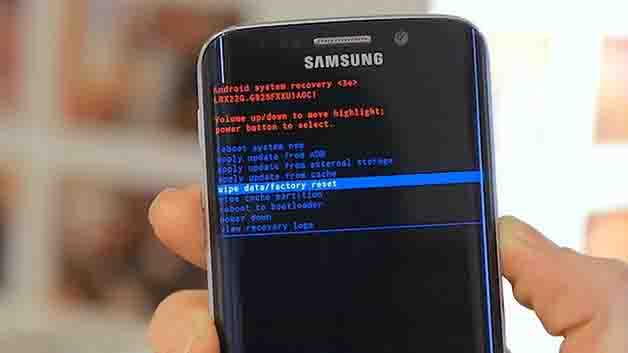 Well to begin, you will need to turn off your Samsung smartphone
You can start by pressing the Volume Up and Home buttons altogether for 10 seconds. Now your phone will start vibrating, but you should not let go of the buttons.
Wait after receiving a "No Command" notification. Your device will then enter into Recovery Mode.
In Recovery Mode, you will need to press and hold the Volume Up and down buttons to select Factory Reset. Now to continue further, just tap the "Power" button to confirm.
Now your device will be reset to factory settings. Then you just need to select "Reboot Now," and your phone will restart.
Conclusion
We hope this guide has shown you how to disable lock screen android when your phone is unlocked. Similarly, now you also know that how to disable lock screen android when locked. The most efficient and highly recommended application for Android is 4uKey for Android.
Remove Android Screen Lock & Bypass Samsung FRP Lock
Bypass Google account verification on Samsung devices (Android 6-13)
Remove Android password, pattern, PIN, and fingerprint lock just one click away
Support removing screen lock and FRP on both Win & Mac