Use LG Phone Unlock Code to Unlock LG Phone
by Anna Sherry Updated on 2021-08-25 / Update for Unlock Android
One of the most agitating things out there is when you realize that your LG phone is locked to a particular network. As a result, your phone is completely useless. This LG phone unlock code will get you through the process. Unlock LG phone without any hassle now by going through this guide.
Part 1: What does LG Phone Unlock Code Mean
When you find out that your phone is locked to a particular network, you need is LG phone unlock code to get out of that hassle. If your phone is locked to any network, this is what happens: if you move from one country to the extent, you will have to move around with a phone that's of no use at all. You won't even be able to use any foreign sim card. If you want to unlock your phone ASAP, read on! Here you will find LG unlock code list free!
Part 2: Get LG Phone Unlock Code Using Websites And Apps
Now you can unlock LG phones out there with the help of a couple of websites and applications. Here are a couple of websites and applications you can use to get the job done.
1.Free SIM Unlock Code for LG Phones (APP)
The Free SIM Unlock Code application can help you switch your LG phone to a different network. The applications offer its users a wide range of features from FAQs to Free IMEI check and an option to view order status. There is a Free LG unlock option, and a premium LG unlock option as well. You can unlock LG stylo 5, unlock LG stylo 6, and get the LG velvet unlock feature as well.

Pros
Free IMEI check feature.
User-friendly interface.
Multiple payment methods.
Cons
This application is only available on iOS.
2.WorldUnlock Codes Calculator (APP)
Next up is the WorldUnlock Codes Calculator APP. Designed to help you unlock LG Tracfone free, this application can get your LG wing unlocked in no time. The app offers the code required for unlocking LG phones. All you would have to do is check the IMEI code, and the app will calculate the code for you. This way you can use it in any other country as well.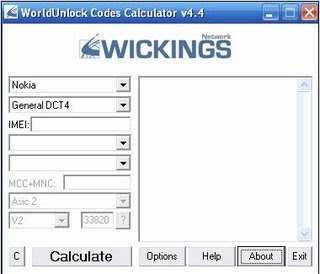 Pros
It works for a vast range of mobile phone brands.
It is free.
There are frequency updates available.
Cons
It is not functional for the windows operating system.
3.NokiaFREE Unlock Codes Calculator (APP)
The NokiaFree Unlock Codes Calculator is the right choice if you need it simple and offers tons of ease of use. While the name might say Nokia, this software supports other phone manufacturers such as LG, Sony, Maxon, Samsung, etc. Get this application to unlock LG TracFone free. Other than that, you can unlock stylo 6 and many more.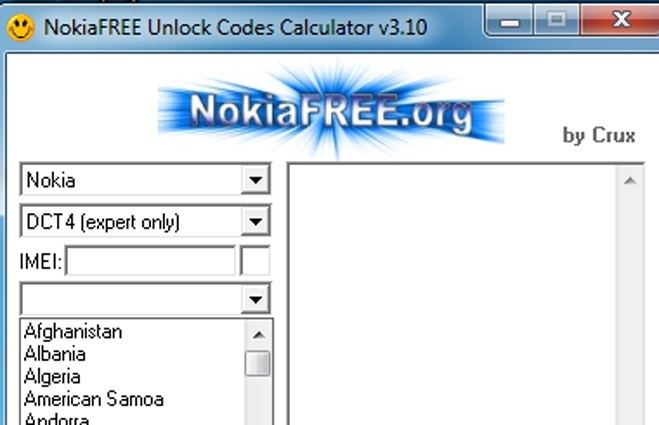 Pros
Quick installing time.
Intuitive interface.
Ease of use.
Cons
4.Unlockitfree.com (Website)
Over time, Unlockitfree has gradually grown into one of the most favored unlocking tools out there. Now, you can unlock your LG, Nokia, and other phones, all with the help of instant code generation. The Unlockitfree website, as the name indicates, offers unlocking opportunities that too for free.
According to the claims on the website, there are thousands of stores that have been unlocked. With this website, you can unlock LG cell phone. It doesn't matter whether you want to unlock LG stylo 4 or any other. It will do it for you.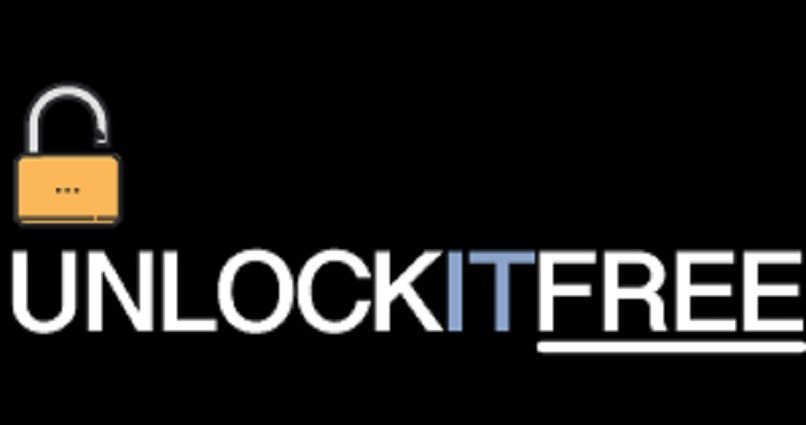 Pros
You can unlock your phone anonymously.
The website is free.
Easy to use website.
Cons
There is a limited number of attempts available per user.
5.DoctorSIM Online Service (Website)
With DoctorSim, you can remove any restrictions implemented by the network carrier. This tool makes use of online IMEI unlocking features and doesn't include any hacking tech. You can check if your iPhone is blacklisted, unlock from its original carriers, and compatible with most iOS versions. This is perfect if you wish to unlock LG g6 or unlock any LG phone.

Pros
Affordable as compared to other tools.
Simple unlocking process.
Robust tool.
Cons
It might take 7 days for the device to unlock.
Extra Tip: Easily Unlock Android Screen Passcode - 4uKey for Android
Tenorshare 4uKey is the app you want if you're on the lookout for an application that can unlock your Android phone without any hassle. The app's design has been created so that you can get a PIN, pattern, or passcode as well. The best part is that it is entirely safe and highly effective when it comes to removing Android screen locks.
4uKey for Android offers a wide variety of features. Users can remove android passwords, fingerprint lock (which comes with data loss), and patterns. Moreover, it also offers the quality to remove google account from Samsung device with the need for the password.
It supports both Android and Mac for lock removal. Here's how you can unlock Android phones:
Download the tool and launch it. Once done, connect your primary device to the instrument. Select the Remove Screen Lock. Connect your phone to the computer using a USB cable. Then choose Unlock Devices Without Losing Data.

Now choose your device name and model. There is also an option for "Don't know the device model?" if you are unaware of it. Confirm the data you chose.

Then you will be guided to the download page for the data package. Click next once it finishes.

Now, set your phone into a mode for downloading by the steps shown. Click Start once the download mode is selected.

Here you will see that the screen lock removal process will begin. It can take a couple of minutes, and you'll be done.
Conclusion
With these applications and websites mentioned above, now you can easily unlock LG phone without any trouble. No more carrying around phones that offer little to no use. Get the 4uKey for Android application and make your Android phone unlock easier.