How to Fix Pattern Password Disable (Video Tutorial Included)
by Jenefey Aaron Updated on 2020-05-09 / Update for Unlock Android
Android mobiles are equipped with several security measures in order to protect your data from unauthorized access. This is very common for smartphones these days to have an initiated PIN code or a pattern lock. But due to Android's state of the art security, it will be impossible even for you to access your own mobile, in the event of forgotten pattern lock. So, the only way that the device will be accessible to you if you can somehow make pattern password disable. The procedure will not be simple. So, we have provided a few effective solutions for you.
Part 1: Why Your Pattern Password Disabled?
There can be a number of reasons why your pattern password is disabled. Here are some detailed below:
Users mostly require to disable their pattern lock if they are locked out of their mobile in the first place. This can be due to the fact that they have forgotten the pattern to unlock the device.
Coming from the first reason above, users may try to unlock the pattern lock in panic, and that's where umpteen numbers of wrong input-patterns can disable the lock.
Part 2: Best Way to Fix Pattern Password Disabled with Pattern Unlocker Software
The best possible way to fix pattern password disable Android is with a professional pattern unlocker software.
There are numerous such programs available, online but 4uKey for Android by Tenorshare caught our eye with its start of the art performance and attractive user-interface.
The operational procedure implemented by Tenorshare 4uKey for Android is also very simple, easily executable in the hands of the most novice users. So, let's have a deeper look into the procedure for pattern password disable for Android using Tenorshare 4ukey for Android;
Step 1 So, being with download and the installation of the Tenorshare4uKey for Android on your computer and then launch it.
Step 2 After that, choose "Remove Screen Lock" option from the program interface and connect the Android mobile to the computer.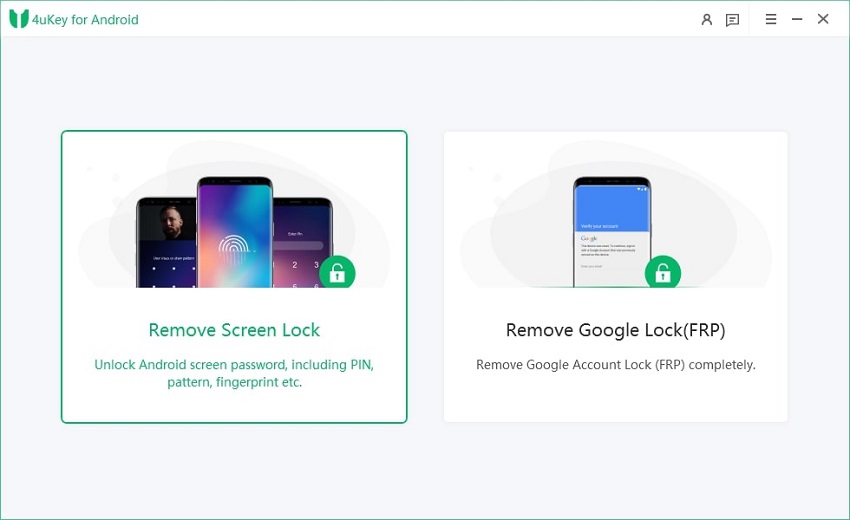 The program will install the driver for your mobile, automatically.
Step 3 If the connection was successful, the prompt will appear on the screen. Then, click "Start" and the program will start removing the pattern lock screen.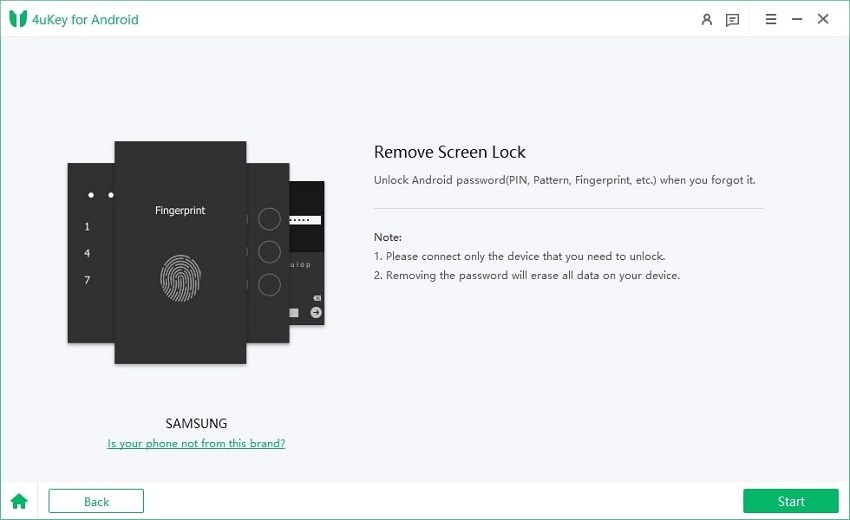 Step 4 But before that, a prompt will appear on the screen stating that "Removing the Lock Screen Password will Erase All Data on the Device". You have to confirm that, just click "Yes" and now the program will start working on it.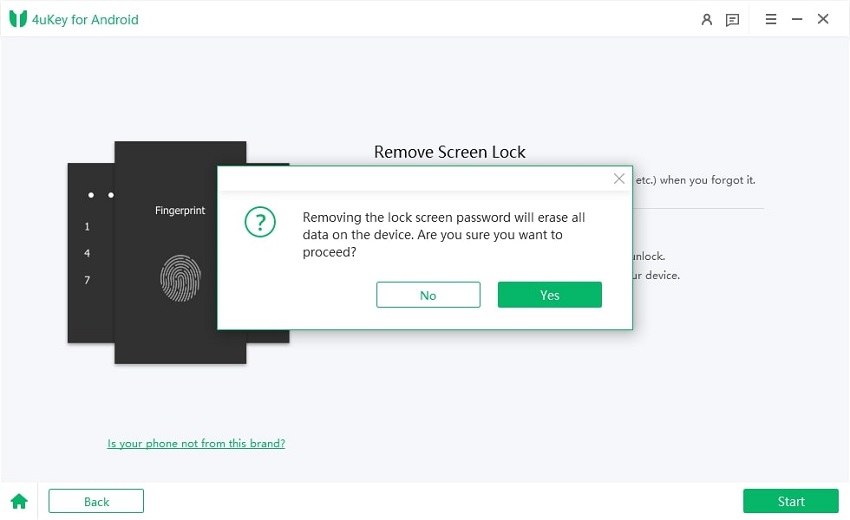 Step 5 The pattern lock removal procedure will take a few moments of your time. After the procedure is completed successfully, it will be shown on the screen.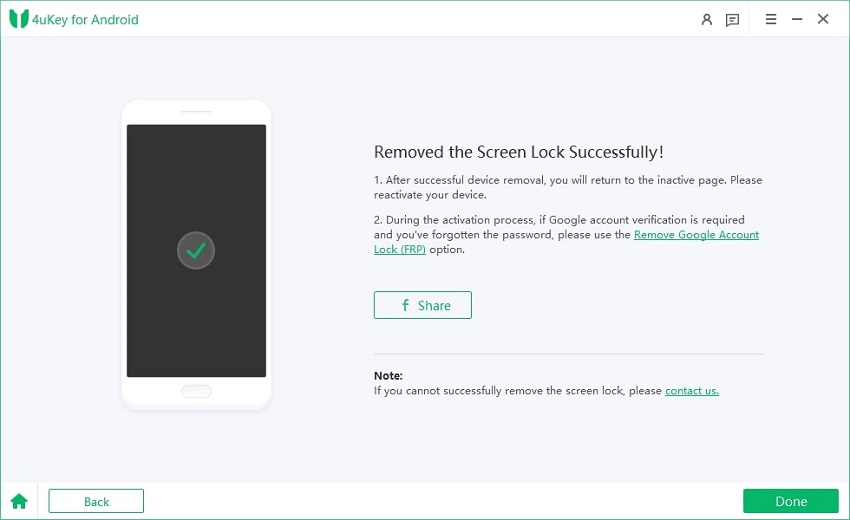 We looked at different methods to remove the pattern lock for Android but we found the method implemented by Tenorshare 4uKey for Android, to be the most effective and user-friendly one of them all. But if you want to learn about other methods as well, then read the rest of the article below.
Video Guide: Fix Pattern Password Disable with 4uKey for Android
Part 3: Use "Find My Mobile" to Fix Pattern Password Disable Samsung
If you are facing a similar situation on a Samsung mobile, then you are at an advantage. As a Samsung user, you will have access to "Find My Mobile". It is a service provided by the said company to its users for such purposes.
So, let's have a look at the procedure to fix pattern password disable Samsung using Find My Mobile;
Step 1: First, visit the official page of "Find My Mobile" and log in to your Samsung account.
Step 2: After login in successfully, you need to click on "Unlock My Device" option, visible at the left side of the panel.
Step 3: After a few moments, a prompt will appear on the screen, click "Unlock" and the Samsung mobile will be unlocked.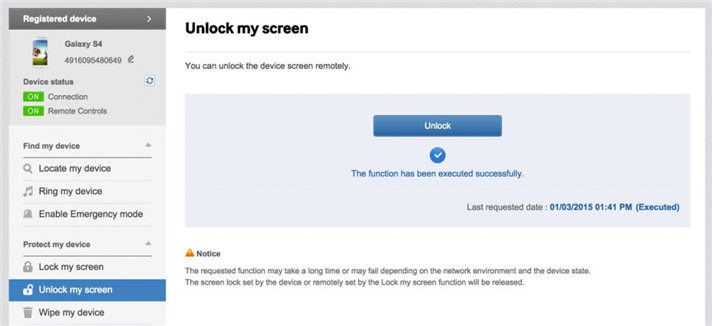 But this method will work only on Samsung mobiles. After the device is unlocked you will be able to use it freely.
Part 4: How to Fix Pattern Password Disable Android with ADB Command
There is another method available if pattern password disable footer is wrong. This method is quick but it requires a person with significant technical knowledge.
The execution will be done via ADB Command and you have to enable USB debugging beforehand in order to provide permission for ADB pattern bypassing.
Step 1: First, connect your Android mobile to your PC using a USB Cable.
Step 2: Then, press "Windows + R" keys on your keyboard and a dialog box will open. Type "cmd" on this box and hit "Enter".
Step 3: The Command Prompt will appear on the screen. Just type the following command on the command prompt and execute.
adb shell rm /data/system/gesture.key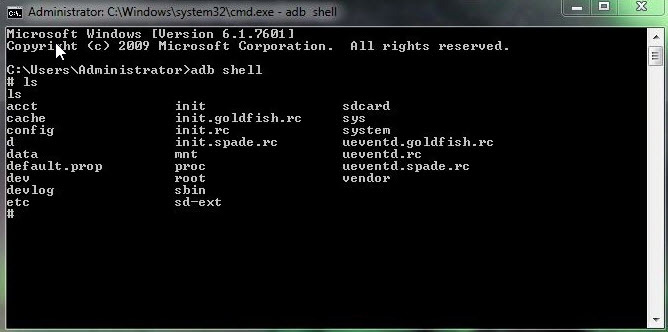 Step 4: After executing the command, restart your Android mobile.
This is almost an instant procedure but it requires significant tech knowledge. You also have to enable ADB command on your mobile.
Part 5: Use "Android Device Manager" to Solve "Pattern Password Disable"
This is the last method to fix the pattern lock on your Android mobile if you have forgotten the pattern. The method is instant and requires the help of the Android Device Manager. Let's have a look;
Step 1: So, visit "google.com/android/device manager" from your Android mobile at the beginning.
Step 2: Then, log in to the Google Account associated with your Android mobile.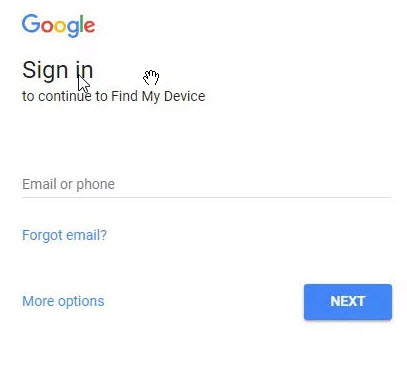 Step 3: There will be a list of devices on the screen, select the one you want to unlock and click on "Lock".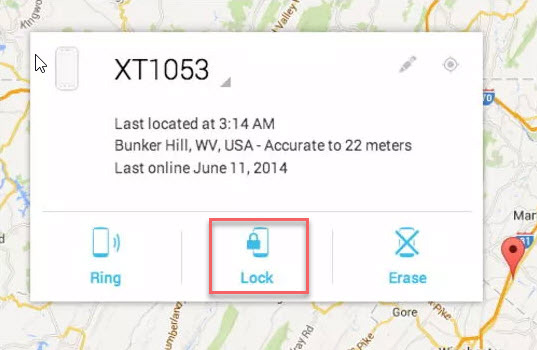 Step 4: Now, you have to add provisional password and tap on "Lock" again.
Step 5: After that, a pin lock screen will be visible on your screen. You have to type your provisional password to unlock the device.
Now, the device is unlocked. But you need to disable the provisional password from the settings of your mobile. Unfortunately, you will not be able to use this method if your Android version is below 4.4. Also, the GPS of the device has to enabled.
Conclusion
Hence, theys to remove the pattern password on your Android mobile re are several waif you have forgotten it. But after considering every possibility, using 4uKey for Android by Tenorshare seems like the most convenient and effective method of pattern lock removal.