Quick Shortcut Maker FRP Bypass and Its Best Alternative
by Anna Sherry Updated on 2023-04-23 / Update for Unlock Android
Factory reset protection (FRP) lock is a security feature introduced by Google that protects user data from unauthorized access in case of phone theft. However, it can also become a headache for users as they may encounter the FRP lock when performing a hard reset or trying to delete data before selling their device. Quick Shortcut Maker APK FRP bypass is a popular solution that allows users to bypass the FRP lock on their Android devices. In this article, we will discuss the Quick Shortcut Maker FRP bypass and its best alternative.
Part 1: What is Quick Shortcut Maker APK?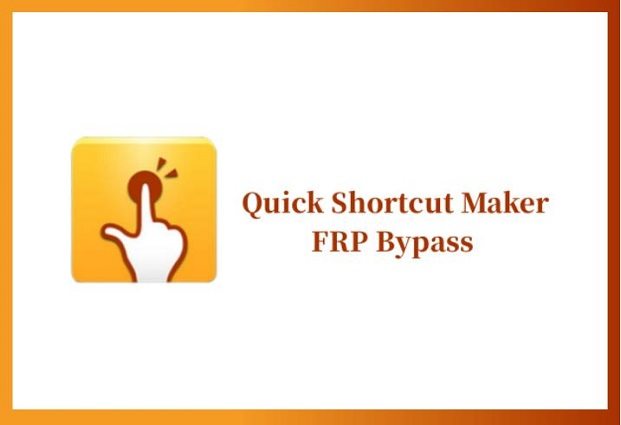 Quick Shortcut Maker APK FRP bypass is a fast and easy way to disable the FRP lock on Android devices. If you are stuck at the login stage after resetting your device, the Shortcut Maker APK FRP bypass helps you temporarily get rid of security protocols to remove the FRP lock. After you successfully bypass the FRP lock, the app enables security protocols to protect your device from unauthorized access.
The Quick Shortcut Maker is a popular app to bypass FRP on Android devices as it offers a rapid and easy solution. If you are having a hard time resetting your device, using the Shortcut Make app can fix all your issues. Here are some of the amazing features you get with the Quick Shortcut Maker app:
You can create customizable shortcuts for your apps using the Quick Shortcut Maker. It enables you to access any app with one tap directly from the home screen.
The app also enables its users to create an organized app list by putting similar apps in a folder.
It also helps with your phone's performance enhancement as you can use it to delete all the unwanted apps to free-up space.
It can easily remove the FRP lock on most Android devices.
It has a user-friendly interface so anyone can use it, and it protects your privacy with enhanced security features.
Part 2: How to Use Quick Shortcut Maker FRP Bypass?
If you encounter the FRP lock on your Android device, follow these instructions to perform a Shortcut Maker FRP bypass:
Open a browser on your device and search for the Quick Shortcut Maker app. Download the application version.
After the APK file finishes downloading, go to the file viewer and open the download folder. Here, tap on the file and install the Quick Shortcut Maker on your device.

Tap on the search bar on the main screen after opening the application, and search for "Google Account Manager." After that, tap on the "Type any email and password" option.

If you see an error message, you have to install the Google account manager based on your Android version. For example, you will need the 7.7.2 version if your device has Android Nougat.

Next, click the "Try" button. When the Gmail account window pops up, tap on the "3 Dot" icon at the top right to open the menu.

Navigate to "Login Browser > Login Now" and log in with any Gmail account. Make sure you remember its credentials.
Now, restart your device to finish the FRP bypass.
While the Shortcut Maker FRP bypass is a fast and secure way to remove the FRP lock, it has its pros and cons.
Pros:
The app is free to download and install on any Android device.
It has an easy-to-use interface, and the app size is small.
It gives the user access to all premium features without any cost.
Cons:
If you have an older app version, it will not work fast.
You have to update it manually every time a newer version comes out.
You need a specific Google account manager version for the FRP bypass to work.
Part 3: The Best Alternative to Quick Shortcut Maker FRP Bypass
While the Quick Shortcut Maker APK FRP bypass is a popular solution, it has its drawbacks. Tenorshare 4uKey for Android is a better alternative. It is a reliable tool that helps you bypass the FRP lock on all Android devices, including Samsung phones. This tool is easy to use and offers additional features like screen unlock . If you want a hassle-free way to bypass the FRP lock on your Android device, Tenorshare 4uKey for Android is the best choice. You can gain full access to your device within minutes with this tool.
It's incredibly easy to use Tenorshare 4uKey. All you need to do is follow these simple steps:
Download and install the Tenorshare 4uKey for Android on your PC and launch the application. Connect your phone and PC with a USB cable and select "Remove Google Lock (FRP)" .

Select the OS version of your device on the next screen and click on the "Start" button.

Now, put your device in download mode by following the on-screen instruction. After that, you should be able to download the firmware package. Next, click on the "Start Remove" button to start the FRP removal process.

The system will take a few minutes to remove the FRP lock, and after that, you can easily access your device without your Google account and password.

Video Guide on How to Bypass Google Account Verification
Related Read: Top 10 FRP Unlock Tools You Must Not Miss
FAQs about Quick Shortcut Maker FRP Bypass
1:Is Quick Shortcut Maker a safe and reliable method for FRP Bypass?
Quick Shortcut Maker bypass Google account is safe to use for all Android devices. It is also reliable, with its latest versions offering much more features. Although the app temporarily disables the security protocols on your device to bypass the FRP lock, it enables it right away after removing the FRP lock. It also asks for your permission for network access, and everything is done safely. However, if you want a safer tool for the job, use Tenorshare 4uKey for Android.
2: Can Quick Shortcut Maker be used for FRP bypass on all Android Devices?
The Quick Shortcut Maker tool enables you to do an FRP bypass on most Android phones from all the major brands, but there are always some exceptions. If you don't have the proper Google account manager package installed, the FRP bypass Shortcut Maker app will give you an error message making you unable to do the factory reset. The best way to deal with this issue is to follow the instruction listed above.
Conclusion
Let's conclude our guide on how to FRP bypass with Quick Shortcut Maker here. Quick Shortcut Maker is a safe and easy-to-use method for FRP bypass on Android devices. However, it has some drawbacks that may affect your usage. Therefore, it's better to use an alternative tool like Tenorshare 4uKey for Android for a more reliable and efficient FRP lock removal experience.