IObit Applock Face Lock & Fingerprint Lock 2018: Real Work or Fake?
by Jenefey Aaron Updated on 2020-05-09 / Update for Unlock Android
Over the years, smartphone devices and computers have become more advanced, especially in terms of security. With passcodes comes a new and cutting-edge technology called facial recognition and fingerprint scanning to unlock mobile devices, tablets, and computers.
If you are using an Android device, you can utilize a software and app called IObit applock face lock & fingerprint lock 2018 to enjoy a hassle-free way of securing your phone. The technology provides an easy way to unlock a device with fingerprint scanning and simply facing the phone. Here's how the IObit applock works.
Part 1: What Is IObit Applock Face Lock & Fingerprint Lock 2018/2019
Just like passcodes, the IObit Applock face lock app lets mobile users secure their phone, only without making an effort to enter the code. This is a revolutionary technology that easily unlocks the phone using face and fingerprint sensors. The IObit face lock app collects a pattern from the fingerprints and facial recognition points then use it for authentication check.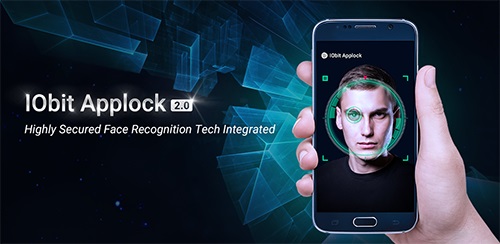 The best thing about this app is, it is easy to install and use, so every time you look at your phone, the system will recognize the patterns and unlock the device automatically. Security is enhanced because the app still supports entering PIN code, in case you prefer to enter the code.
For starters, download the free application before upgrading to the IObit applock face lock & fingerprint lock 2018 Pro. Utilize the free app first to have an idea of how it works for you.
Part 2: What Can IObit Applock Face Lock & Fingerprint Lock Help to Do
Now that you know how this app works, let us now dig deeper into its other valuable features. First, understand that the 2018 version supports Android devices with 4.4 and up operating systems. If your device has an operating system below the requirement, you cannot download the app. Meanwhile, the fingerprint lock feature is only available for devices with a 6.0 operating system.
Aside from locking the phone itself, there are other features that this app provides. These are the following:
1. Lock Systems Settings
The phone settings you have in place cannot be altered or changed by anyone, thanks to this feature. Given the sophistication of security setting of your phone, you can protect yourself from unauthorized access. Activating the lock system settings simply adds a layer of protection in case anyone has your phone.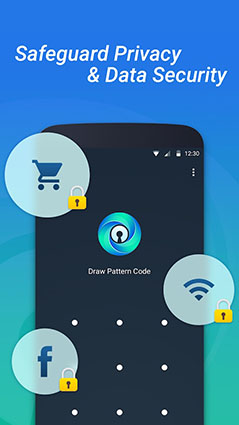 2. Hide Private Content Notification
Personal conversation and other content notifications stay private when you enable this feature. Anyone spying on your phone cannot read anything private from any of your apps, including the text messages. While some mobile devices already allow disabling of notifications for some apps, others don't. Therefore, if your phone doesn't have this setting, you can still enjoy it with the IObit Applock Face Lock.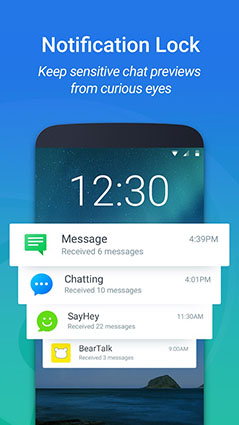 3. Intruder Selfie
The app also catches snooper's photo and notify you via email. This is a great feature that increases your security, in case someone is trying to open your phone or browse your apps. By enabling this feature, you can get notified of the person trying to unlock your device.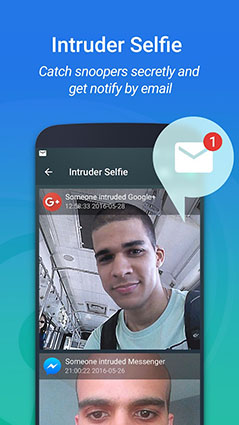 4. Customized Delay Lock
If everything is locked, you can be annoyed eventually by having to unlock all other apps. Thanks to the delay lock feature, there's no need to enter a PIN code or to look at your phone to unlock the apps. If you've just opened an app and move to another, then decided to get back at it, no need to unlock the app.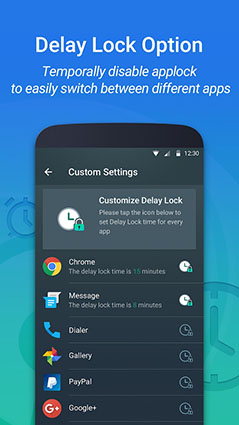 5. Customized Theme
Even with a screen lock feature, you can still download and customize themes. Feel free to use customized wallpapers for aesthetics.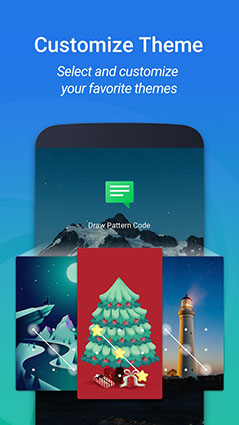 6. Fake Lock
Another fun way of securing your mobile phone is by enabling a fake lock. This works by disguising locked apps and showing a fake crash screen to those who want to access your apps. It is a simple trick that can make a snooper go away.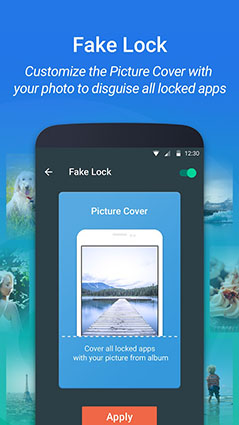 7. Customized Settings
This is only available to IObit applock face lock & fingerprint lock 2018 Pro. For $2.99, you can enjoy improved privacy settings for a lifetime. Plus, you can get two free high-quality themes every month. There is also another version that is the IObit applock apk, which supports APK files for Android operating system of 4.0.3 and up.
There is also a newer version, IObit applock face lock & fingerprint lock 2019, which supports Android devices with 6.0 operating systems.
Part 3: FAQ About IObit Applock Face Lock & Fingerprint Lock
1. Is It legal to Use?
The applock face lock is legal to download and use.
2. Is It Free?
Downloading the app is free but switching to the Pro version cost $2.99 one-time payment.
3. Which Device Does It Support?
The 2018 version supports Android devices with an operating system of 4.4 and up. The premium 2019 version of the app supports a 6.0 operating system.
Part 4: How to Use IObit Applock Face Lock & Fingerprint Lock
You can follow the steps below to install and use the app on your Android devices.
Go to Google Play Store and look for IObit Applock Face Lock app. Install it and open.
After installation, create an initial password and bind an email in case you forget it.
Enable Device Administrator Access.
Go to Settings > Security Center > Enable 'Avoid Being Uninstalled'.

Go back to the main screen. Choose the app you want to lock. Tap Face Lock button then follow steps on the screen.

Pic.- Lock App

Enable Face Lock.
A Must-read Tip: What If You Forgot Your Android Device Screen Passcode
Forgetting your phone's passcode can happen but fixing this issue is easy and doable. Use the Tenorshare 4uKey for Android to remove the phone's password, pattern, PIN, and fingerprint lock. The software can also remove Google Account from a Samsung device.
What makes the 4uKey for Android great is the Auto Detection Feature, which prevents the device from being bricked when attempting to unlock the phone. The software is reliable and unlocks the screen fast and easy.
Follow These Steps to Use the 4uKey for Android
Download the software from the official website of Tenorshare. You will be asked to create an account and pay for the license. (1-month license is worth $25.95; 1-year license cost $39.95; and lifetime license cost $49.95).

Connect the Android device to your computer using a USB data cable.

Once the device is successfully connected, you will see two options, select 'Remove Screen Lock'.

Pic1.- Select remove screen lock

Click the Start button once. Confirm the removal of passcode. Click Yes.

Pic2.- Confirm to unlock

The process will be started and then done shortly.
Conclusion
Enabling locking features of your smartphone isn't enough to secure your privacy. By downloading IObit Applock Face Lock & Fingerprint Lock, you can customize the security setting and add another layer of protection to your device. This can help you stay protected from people who are snooping on your phone, trying their luck to get sensitive information. In case your phone got locked out, you can always download 4uKey for Android to easily unlock your phone.