How to Fake GPS Location on Android in 2023
by Anna Sherry Updated on 2023-04-25 / Update for change location
GPS is a ubiquitous technology that provides precise location data, but users can simulate a fake GPS location on Android for privacy or content access.
So, for this purpose, there are several applications available on android google play store for free. We have gathered and provided you with the best of the applications and their steps to get you going.
Question: Can I Fake My Location on Android
Yes, it is possible to fake your location on Android. There are sevral methods to do this, including using dedicated software, manipulating developer settings, or third-party applications.
However, it is important to understand the potential risks and legality of manipulating your GPS location before taking any action.
Overall, it is quite achievable to fake gps location android and we have a full guide of it below.
Must-Read: You Need to Enable the Mock Location Feature First
To let apps that use your location know exactly where you are with an Arrow device, you need to turn on the Mock Location feature on your Android phone. This lets the Eos Tools Pro app send your Arrow's location to your phone's Location Service.
Turning on Mock Location is easy! It's hidden in the Developer Mode menu on your phone, which you can find by going to Settings > Systems > About Device > Build number.
Keep tapping Build number until Developer Mode is turned on.
Then, you'll see a new menu called "Developer Options" under Settings > Systems.
In that menu, scroll down to "Debugging" and turn on "Allow mock locations."
These steps will let you use the Mock Location feature quickly.
Way 1: Fake GPS on Android with Fake GPS App
The simplest and quickest way to fake location android is to use application that can be installed on your android device free of cost.
But you don't have to worry about the best application, because we have done the job for you and found the best among all, called FAKE GPS LOCATION.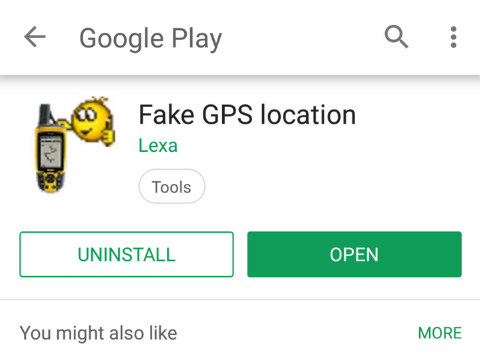 The steps to use this device are as follows:
In order to begin, you can start the process by downloading the application from the Google Play Store.
Then you have to enable and set this application as "Mock location provider" which can be done by going to the Settings menu on your phone.
Select the "About Phone" option, and continuously tap on the "Build Number" option until a message appears on the screen stating that "You are now a developer!"
Proceed to access the Developer Options menu by either selecting "Settings > System > Developer Options" or "Settings > Developer Options" on Samsung devices.
Next, scroll down the Developer Options menu and find the "Select Mock Location App" option.
Afterwards, select "Fake GPS" from the list.
Now, you will be open the application and start faking the location.
Way 2: Fake GPS on Android with GPS JoyStick App
Apps use your location to serve you better, but sometimes you don't want to share it. A GPS joystick can help you fake your location. Try Fak GPS Location – GPS Joystick by The App Ninjas. Here are the steps to use it.
Download and install the GPS Joystick app from the Google Play Store.
Open Google Play Store, go to Settings > General, and select "Do not auto-update apps."

Next, go to Settings > Security & Location > Find My Device and turn off the switch to disable this setting.

Go back to the Settings menu and select "Apps & Applications." Choose Google Play Services and uninstall updates.
Download an older version of Google Play Services (version 12.6.85) and reinstall it. Then restart your device.
Go to Settings > Developer Options > Select Mock Location App and choose GPS Joystick.
Open the GPS Joystick app and go to the Settings section. Look for the "Enable Suspended Mocking" option and turn it on by toggling the switch.
Further Reading: Can You Fake GPS by Using VPN ?
No, you can not fake GPS entirely by using VPN, because VPN can only assist you in the process of changing IP Address.
You would need an application that is built specifically to alter your location on maps. Nonetheless, the VPN servers are a great asset while faking the location.
The End
There are several ways to fake GPS location on Android, but it's important to understand the risks before doing so.
Therefore, we recommend you to follow the applications and their steps mentioned in this article as it provides the best of guidelines in a simple way to fake gps android.