Top 3 Ways to Unlock Samsung S10/S22/S23 Forgot Pattern
by Anna Sherry Updated on 2023-02-17 / Update for Samsung 10
You might have set a password to your Samsung S10 or new Samsung S22/S23 and now you don't think of what the password is. The lock might be set in either a pattern or a PIN code. Numerous individuals need a productive answer for this. They need to know how they could unlock Samsung S10 and the lastest Samsung S23. In the wake of unlocking Samsung S10/S22/23, they could get to the data in their phone just as get back all the information they need from their mobile device. Besides, in the event that you unlock your Samsung S10, you could sell it at a lot more significant cost and get more clients for your phone, alongside numerous other comparable advantages. 
Part 1. Is It Possible to Remove Forgotten Pattern on Samsung S10/S22/S23?
Pattern lock is an extraordinary method to lock your device. In any case, if your Samsung S10/S22/S23 get locked out, at that point you can give this guide a shot how to remove forgotten pattern lock on Samsung S10. Today in this post, we will manage you with the goal that you could unlock your device when you've forgotten your pattern lock. It is extremely simple to remove pattern lock on S10/S22/S23 in case that you forgot it.
Released by Samsung, with ground-breaking specs and remarkable design, Galaxy S10/S20 is the center of fascination of numerous individuals. Samsung S10/S22/S23 is both furnished with face pattern lock and fingerprint lock. However, a few people still favor the conventional pattern lock instead of present day locking innovation. In some cases users overlook their pattern code and can't get to their device any longer. Yes, you could reset the phone using different methods such as by using software or by factory resetting the phone.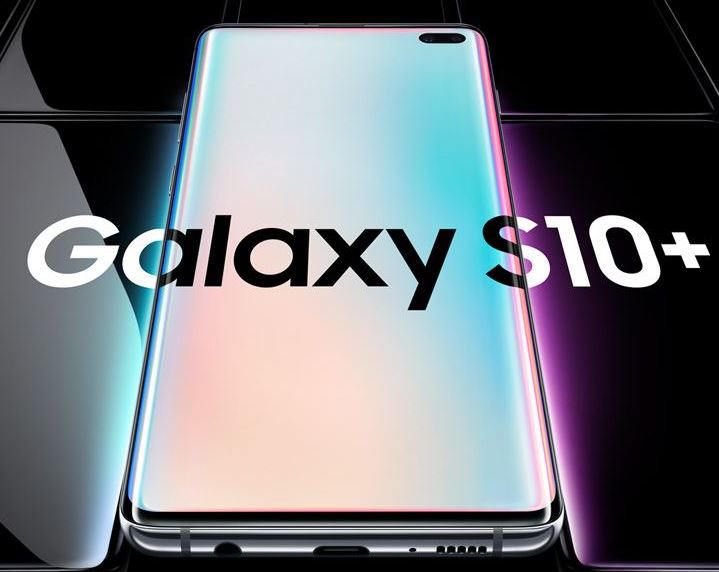 Part 2. How Do I Unlock My Samsung Galaxy S10/S22/S23 Screen
The main motivation behind why we keep the phone locked is to forestall youngsters checking our messages or photographs. Clearly, you don't need anybody to get to your photos, messages or other significant data. Imagine a scenario in which you overlook your pattern or PIN and can't get to your phone. Or on the other hand somebody changes lock screen pattern to leave you irritated?
In order to maintain a strategic distance from such kinds of conditions, we've attempted and tried the following strategies to avoid Samsung S10/S22/S23 lock screen pattern.
Way 1. Remove Forgot Pattern Lock Samsung S10/S22/S23 with Ease (Strongly Recommend)
Tenorshare 4uKey for Android has earned a good reputation in the industry of password removal and screen unlocking software and considered extraordinary compared to other Samsung S10/S22/S23 pattern unlock software.
In the event that you have to bypass pattern lock Samsung, at that point using Tenorshare 4uKey for android is the best alternative that you have.
This tool could unlock the screen lock on Samsung S10, including pin lock, pattern, password or fingerprints with only one click.
Simple and easy to utilize
Here are the steps to use this software. Firstly, you need to download it on your computer.
Launch the program and connect Samsung S10/S22/S23 to the PC by means of a data cable. Once Samsung S10 is connected, select the option of "Remove Screen Lock".

pic: select remove screen lock

After that, you can tap on the "Start" button to start to remove the pattern.

pic: start to unlock

This procedure will take some time. Once your Samsung S10 is restarted, your Samsung S10 will have no pattern and the issue will be resolved. Now you can use your phone.

pic: remove lock screen successfully
Way 2. Using Find My Mobile to Unlock Samsung S10/S22/S23 Forgot Pattern
All Samsung devices accompany "Find My Mobile" feature. In order to bypass Samsung lock screen pattern, you could simply follow the below listed steps to complete it. Remember that to use this process you must have enabled Remote Unlock feature on your Samsung S10/S22/S23.
First of all, set up Samsung account and Sign in.
Click on "Lock My Screen" button.
Now enter a new PIN
After that Click on "Lock" button at the bottom of the window
Within few minutes, it'll change the lock screen pattern to PIN so that you could unlock your Samsung S10.

pic: find my mobile
Way 3. Factory Reset The Samsung S10/S22/S23 If You Forgot The Pattern (Erase All Data)
Factory reset is the best alternative in practically any case on the off chance that one of these arrangements couldn't work. According to your device type, the procedure may differ. In many devices, you need to turn off the device totally to begin the procedure. Yet, this technique will delete all the valuable data on the device after factory reset.
Hold volume down and power button simultaneously. It'll open the Bootloader menu.
Now Press volume down button twice to select "Recovery Mode" and choose it by pressing the "Power" button.
After that hold down power button as well as press the "Volume Up" and you will enter in the "recovery" mode.
Now select "Wipe Data/Factory Reset" by using the volume buttons.
Choose it by pressing the Power button.

Now you have to choose "Reboot System Now" option once the procedure is completed.

pic: andrid recovery
Conclusion
There are different ways lock screens on Samsung S10/S22/S23 could be bypassed. Everything relies upon which tool or applications best effectively bypasses lock screens on Samsung S10/S22/S23. Forgetting or not knowing your device's pattern could make it unthinkable for you to utilize the device. In this article, we showed you the top Samsung S10/S22/S23 lock screen removal techniques. Not at all like different solutions depicted in this article, 4ukey Android lock screen removal is the best solution that needs restrictions. 4ukey success rate is more than 98%. You won't require any specialized information to perform Samsung S10/S22/S23 lock screen removal using Tenorshare 4uKey for Android.
Remove Android Screen Lock & Bypass Samsung FRP Lock
Bypass Google account verification on Samsung devices (Android 6-13)
Remove Android password, pattern, PIN, and fingerprint lock just one click away
Support removing screen lock and FRP on both Win & Mac