Restore iPhone to factory settings or from backup is an effective way to fix many iOS problems. But recently, some people have complained that their iPhone won't restore on iTunes or from iCloud backup. Some also have encountered cannot restore iPhone errors, such as error 3194, 4013. This article will list the different situations this error may occur and elaborate how to fix it.
1. Cannot Restore iPhone Unknown Error Occurred
When you connected iPhone in iTunes and tried to restore, you got a pop-up notice saying "The iPhone could not be restored. An unknown error occurred (error code)". The common errors include error 3194, error 9, error 4014 etc.

Solution: The different error messages mean different causes, you need to figure out what's the error code means first. For example, error 4014 implies hardware related issue, maybe the faulty cable or faulty port. You can check the list of iTunes errors and troubleshoot them accurately.
2. iPhone Won't Restore After iOS 11/10 Update
You updated your iPhone software to the latest iOS 11 or iOS 10.3.3. When connect to iTunes for restoring, iTunes cannot recognize your device.
Solution: This issue occurs frequently when your iTunes is the old version, try to update iTunes first. You can also put iPhone into recovery mode and then connect to iTunes to try again.
3. iCloud Restore Won't Finish
In the set up screen, you chose "Restore from iCloud Backup" and the process began. However, after a long time, the process still going and it seems the restoring will take forever.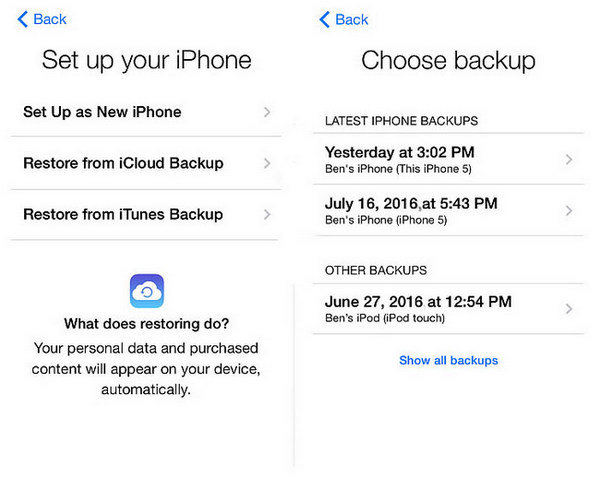 Solution: Check your iPhone is connected to Wi-Fi and a stable power source. If everything is just fine, try to restore it again.
4. iPhone Won't Restore in Recovery Mode
iPhone stuck on recovery mode and when update in iTunes, it failed and said the device needs to be restored. However, when the restore process completes, the device restarts and prompting the same notice to restore or update.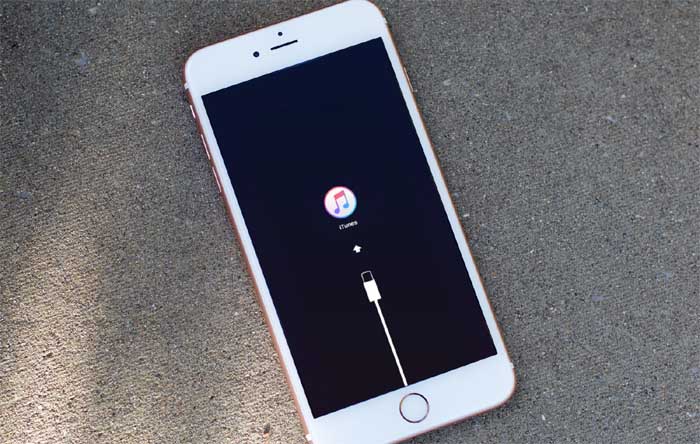 Solution: In this case, you are recommended to get iPhone out of recovery mode first and then restore in iTunes again. Here I highly recommend you to try Tenorshare ReiBoot, a free tool to exit recovery mode with only one click.
Free Download
For Win 10/8.1/8/7/XP
Secure Download
Free Download
For macOS 10.13 and below
Secure Download
5. Unable to Restore iPhone After Jailbreak
Many people have jailbreak the iPhone but had a terrible experience, when they are trying to restore iPhone to factory settings but only get a message "this device isn't eligible for the requested build".

Solution: You can try to put your iPhone X/8/8 Plus/7/7 Plus/SE/6s Plus/6s//6 into DFU mode and then restore again. Remember to restore iPhone to factory settings instead of restoring from a backup. If you are still unable to process, use Tenorshare ReiBoot to reset iPhone to factory settings.
6. iPhone Locked and Cannot Restore
Forgot iPhone password and iPhone is disabled after entering wrong passwords for 6 times. The only way to get into the device is restoring. However, when perform the restoration in iTunes, it also asks for the password.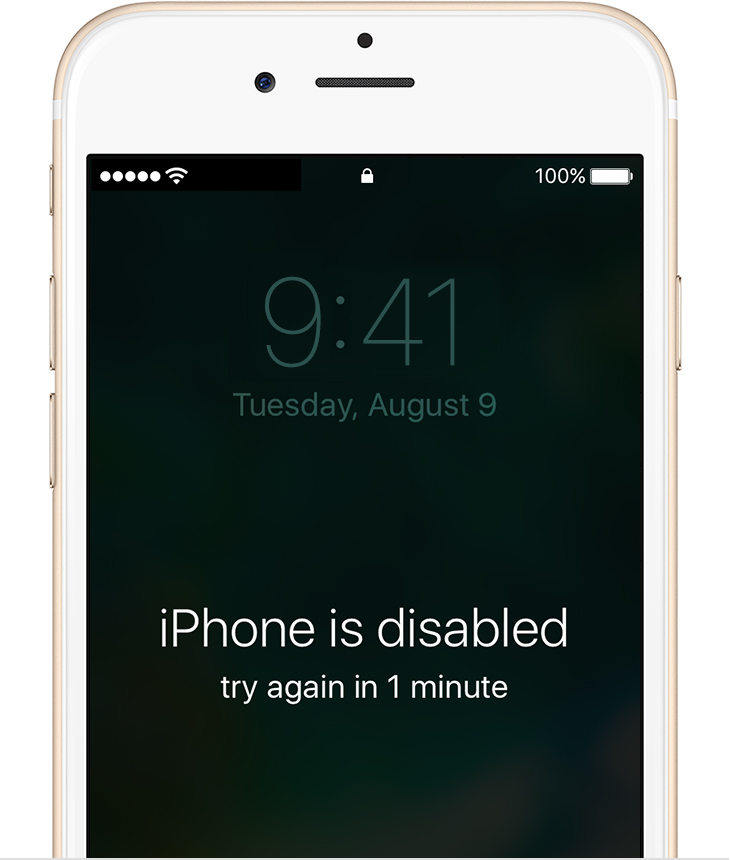 Solution: If you set up Find My iPhone on your iOS device or Mac, you can go to icloud.com/find and login Apple ID. Click "All Devices" and select the device to erase. Then you can restore from a backup after erasing completes.
7.iPhone Could Not Restore Not Enough Space
When restoring iPhone in iTunes, a message appears saying iTunes could not restore iPhone because not enough free space is available on the iPhone. Go to Settings > General > Usage to check storage space.

Solution: If your device really lacks of space, clean up some junks and uninstall large apps to free up iPhone memory. But if the device still has enough space, you can fix this error by updating iTunes to the latest version, updating iOS version, and restating computer and iPhone.
By far, we've shown you how to fix iPhone could not be restored in 7 different situations. If you still have other questions like iPhone cannot be restored because the firmware file is not compatible or there's a problem with your backup data, don't hesitate to contact us.
Free Download
For Win 10/8.1/8/7/XP
Secure Download
Free Download
For macOS 10.13 and below
Secure Download
Related Articles
comments powered by