Things You Need to Know when SIM Card Stuck in iPhone
by Anna Sherry Updated on 2021-12-28 / Update for Fix iPhone
An Apple iPhone is dependent on the SIM card tools to take the SIM card out. Although this technology is very secure and efficient, but it can be an issue to remove the SIM card from an iPhone if 'my SIM card is stuck in my iPhone.'
Such a situation occurs when installed incorrectly or upside down and could be happening to any phone accepting a micro-SIM, including iPhone 13. You don't need to worry about it if you are experiencing this particular problem. It is easy to fix with just a few techniques that you will find very useful.
Part 1: What You Should Do First When the SIM Card Stuck in iPhone
It is not always too simple to deal with the jammed SIM card because if you have your SIM stuck in iPhone, then removing it can be a delicate process. As both your card tray and the card are small in size, but they are also sensitive, and if they break, they can damage the phone. Therefore, you need to have a strategic approach or the help of a professional in order to remove it.
1. Check Warranty
The main question that comes in mind is that if we want to remove an iPhone SIM stuck, whether it is covered by the warranty or not. Normally the manufacturers don't stipulate one thing or the other, because the main reason of it being stuck can be the misuse of the tray by us, as it will not be covered by the warranty. It is better to contact the technical service and see whether they refer to the specialized center or collect the device by themselves.
Go to checkcoverage.apple.com.

Then enter your iPhone's serial number.

Now you need to follow the onscreen instructions to check your warranty.
2. Backup your Data First When SIM Card Stuck in iPhone
The most important step is to save the entire information from the SIM card to your iPhone. You need to do this because if you have a SIM card jammed in iPhone due to a mistake, then all of your precious data could be lost.
Tenorshare iCareFone is a professional iOS management tool that can help you manage your iOS data on a computer easily. It can backup all your iOS device's data to your computer for free. And you can also transfer your iOS data between your iPhone and computer. It is also compatible with the new iPhone 13 and iOS 15 software.
Do the following steps to backup your iPhone data to your computer:
First you need to download iCareFone on your computer and launch it. Connect your iPhone to the computer via a digital cable. Then on its main interface, click Backup & Restore.

Now you can select the files that you need to backup. Here we tick "Select All and click Backup.

Wait for a while and all your data will be backed up to computer and you can restore them at any time.
Part 2: Try the Useful 3 Methods When SIM Card Stuck in iPhone
You must be careful when you are trying to find a way to remove a SIM card stuck in iPhone. In this process, if you happen to damage the card tray, then you may have to spend hundreds of dollars to repair it. You have three main options to remove the iPhone SIM card tray stuck, and all the methods have their own pros and cons, but no matter which method you apply, it is essential that you be very careful.
1. Insert a thin and small Paperclip into the card slot
Every iPhone has a SIM ejector hole of a different size, and therefore, it is always a good idea to have an ejector pin that comes with your phone. But if you don't have one, then you can go for a thin and small paperclip, and most of these come with a thicker girth to hold together any paper.
If you have a SIM card stuck in iPhone without tray, then you need to pick a smaller one that can fit into the SIM ejection hole as you will not need a lot of force. If you are wondering about 'My SIM card is stuck in my iPhone without the tray,' you need to uncurl the paper clip and then point its long end towards the ejection hole of the iPhone. It is also worth noting that this particular method is available on a jammed card that doesn't have a tray.
2. Remove the iPhone Back Panel
The removal of the iPhone panel is one of the most effective ones, but it is also considered to be quite a risky method if you have a SIM card stuck in iPhone. The following are the main steps that need to be followed when removing the SIM card tray stuck in iPhone.
In the first step, you need to remove the two screws that you will see next to the dock connector on the bottom of your iPhone.
This back cover needs to be slid up towards the top of your iPhone. Keep in mind that it will be sliding up just around two millimeters.
After doing the other steps, you need to lift the cover off your iPhone and try to remove the SIM.
3. Go to the Offline Mobile Repair
If none of the two methods are working for you, then visiting the offline mobile repair is the best way for you. This is the safest of the methods, but it is worth noting that you may find it to be costly. Through the offline mobile repair methods, you can be sure that you will find the perfect solution for your iPhone SIM card slot stuck.
You need to choose a mobile repair service that is reliable. It is always better to go for the local Apple service center in order to get the desired results if you find the SIM card iPhone stuck. This way, you will not be worried about the DIY methods that can become a much bigger headache for you.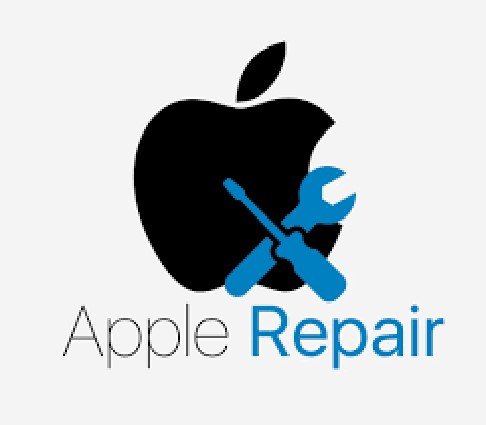 Conclusion
Removing a card from an older version of the iPhone may not be an issue for you, but if it's the iPhone 13 and you have warranty coverage, then you should try to use it. But if you have a SIM card stuck in iPhone, you have to tackle the removal with the help of a proven strategy, as it will increase your chances of removing the card safely without having any damage to the card and the tray. Remember to use iCareFone to backup your iPhone data before doing anything to your iPhone.