7 Easy Ways to Fix Instagram Videos Not Playing After Update to iOS 16/17
by Jenefey Aaron Updated on 2023-07-24 / Update for iPhone Fix
Instagram is a fun way to share your cool stuff with friends and family, Sometimes your experience can be ruined if you are unable to watch videos on Instagram. Many users have reported Instagram videos not playing problem, this problem occurs in variation. Videos may play for some seconds and then stop, it won't play at all with camera icon blinking and sometimes only audio works and screen goes white. However you can fix this issue, below are some methods which can help you troubleshoot the issue.
Part 1: Why Instagram Video Not Working/Loading After Update to iOS 16/17
These are some of the common culprits causing Instagram videos not working problem, later in this guide, we have also covered how to get rid of these problems.
1. Poor Network Connection: The very first thing that can cause this issue is having a slow or unreliable internet connection. If your internet gets disconnected frequently or it has slow download rate then you may face Instagram video problem.
2. Out-dated Instagram App: Another reason can be that you may have been using older version of the app, many bugs are fixed and performance is improved with updates. So make sure you are using the recent version of app.
3. Invalid Video: One of the reason is trying to watch invalid video, some person may have uploaded corrupt or invalid video hence make sure video is valid before jumping into any conclusion.
4. iPhone Storage Insufficient: Instagram uses cache on iPhone which can grow over time, if your iPhone has very low storage memory then you can face Instagram videos freeze issue.
5. Power Save Mode: Make sure you are not on power save mode, people have reported many Instagram related issues on power save mode.
6. Corrupted App Data: Another reason could be corrupted app data, this is often caused by some malware attack or some other reason.
Part 2: How to Fix Instagram Video Not Playing
Instagram video stuck issue can be caused by number of reasons and some off the most common reasons are enlisted above. Fortunately this can be fixed by easily, you can try following methods to fix Instagram video and other Instagram related issues.
1. Adjust the Network Connection:
The first thing you need to do is checking your internet connection, most of the time Instagram issues can be solved with a good internet connection. You can try turning off your Wi-Fi and turning it on back again. Another thing you can do is forget your Wi-Fi network and save it again.
2. Download Instagram Video for Offline Watching
If your network is not stable which makes you cannot play the Instagram video, you can use free Instagram Video Downloader - Download4.cc to download the Instagram video, so you can view it normally. Here are the steps about how to use it on your iPhone.
Download4.cc is free online video downloader that supports to download videos from 1000+ sites for free. Users only need to copy the video URL and paste it to analyze.

The Steps are as follows:
Step 1. Open the Instagram video and copy its URL from the browser bar.
Step 2. Visit Download4.cc and paste the URL. Click the DOWNLOAD button.
Step 3. Choose the format you want to download, long-press on the "Download" button and then, download your video.
Step 5. Several seconds later, you can play the video normally.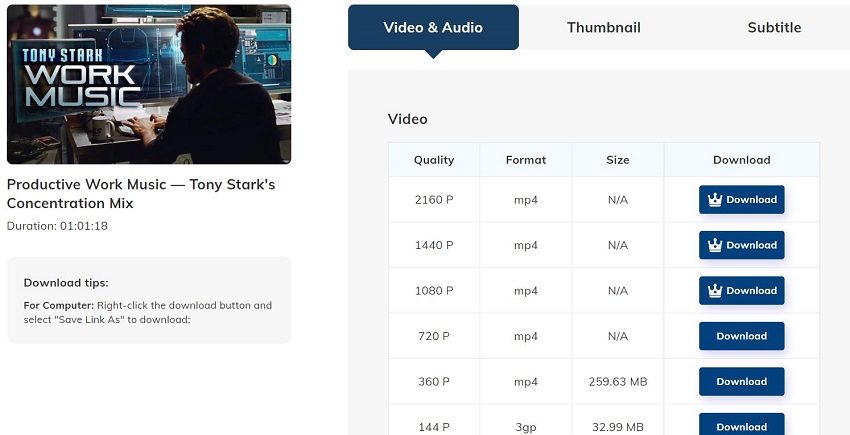 3. Disable Low Power Mode:
Low power mode can trigger Instagram video playback problem, you can turn it off on your iPhone to prevent the issue. This is how you do it:
Step 1: Go to "Settings" on your iPhone
Step 2: Tap "Battery"
Step 3: Now turn off Low Power Mode by tapping the toggle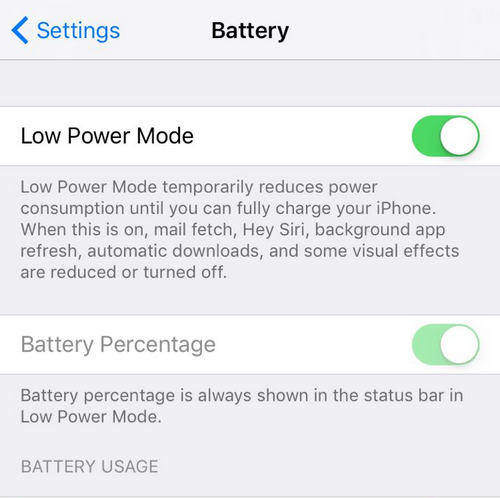 4. Update Instagram App:
Using the latest version of app is best bet to avoid problems, you can update your Instagram on your iPhone following these steps: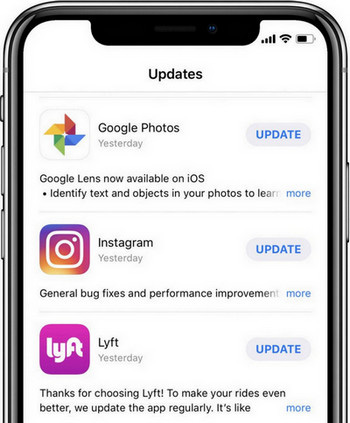 Step 1: Open "Appstore" from your homescreen
Step 2: Tap "Update" icon at bottom right
Step 3: All Apps that can updated will be shown in the list with and "Update" button next to it, find Instagram and tap "Update"
5. Restart Wi-Fi Router:
I've already discussed why good and fast internet connection is required to experience. Instagram to fullest and flawlessly. If you are having internet connectivity problems then try restarting your router.
6. Reinstalling Instagram
Step 1: Go to your "Home screen"
Step 2: Press and hold Instagram app icon for some seconds
Step 3: App icon will start to wobble, press the "X" mark on top of the icon and delete the app.
Step 4: Now you can head to "'Appstore"
Step 5: Tap "Search button" and search for Instagram
Step 6: Tap "Get" button next to Instagram icon in list
7. Fix Instagram Not Playing Videos without Data Loss
If everything above didn't worked for you then there are great chances you might have issue with your iPhone system. However you can fix that using Tenorshare ReiBoot. It is a great tool capable of fixing all sorts of iOS stuck issues in simple and easy steps. Most interestingly it will keep your personal data safe too. This is how you can use it:
Step 1: Download and install the software on your PC or Mac, launch the program and connect iPhone to computer.
Step 2: Once the device is detected, Click "Start" from the interface and then you'll enter a new screen.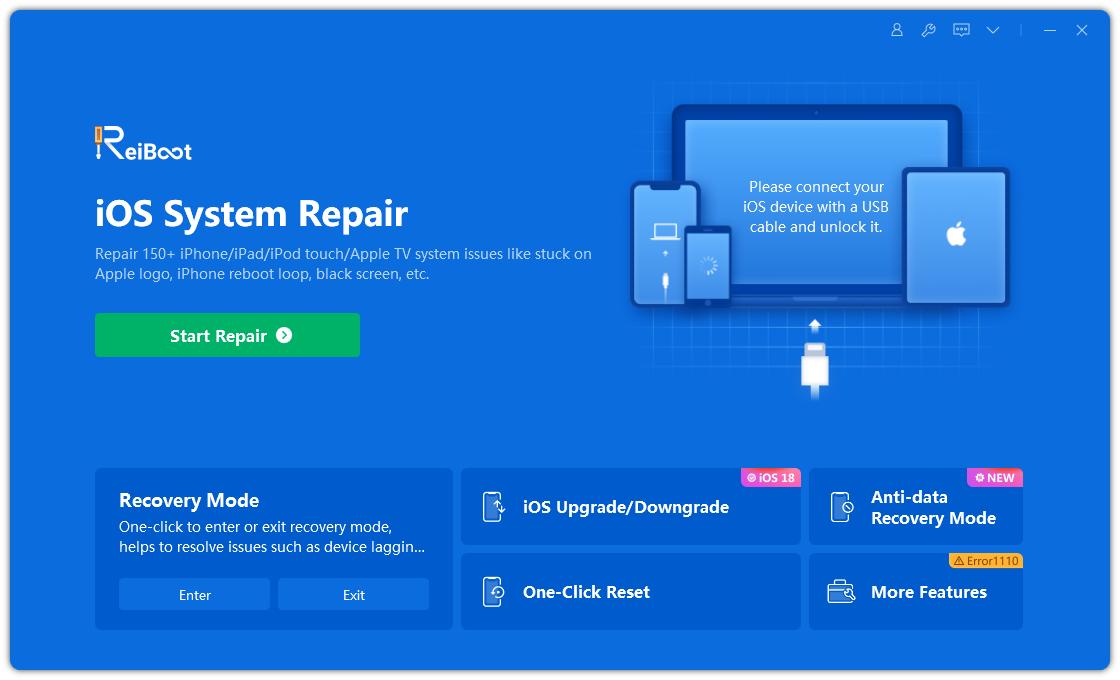 Step 3: Check and click "Standard Repair" to get into the firmware. Download the firmware to your computer according to the instructions.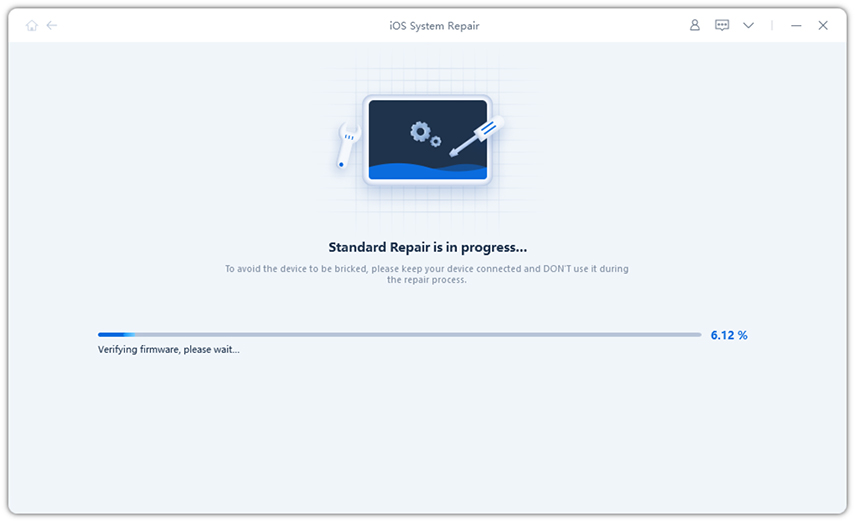 Step 4: When the process completes, click "Start Standard Repair" to fix all the app problems completely.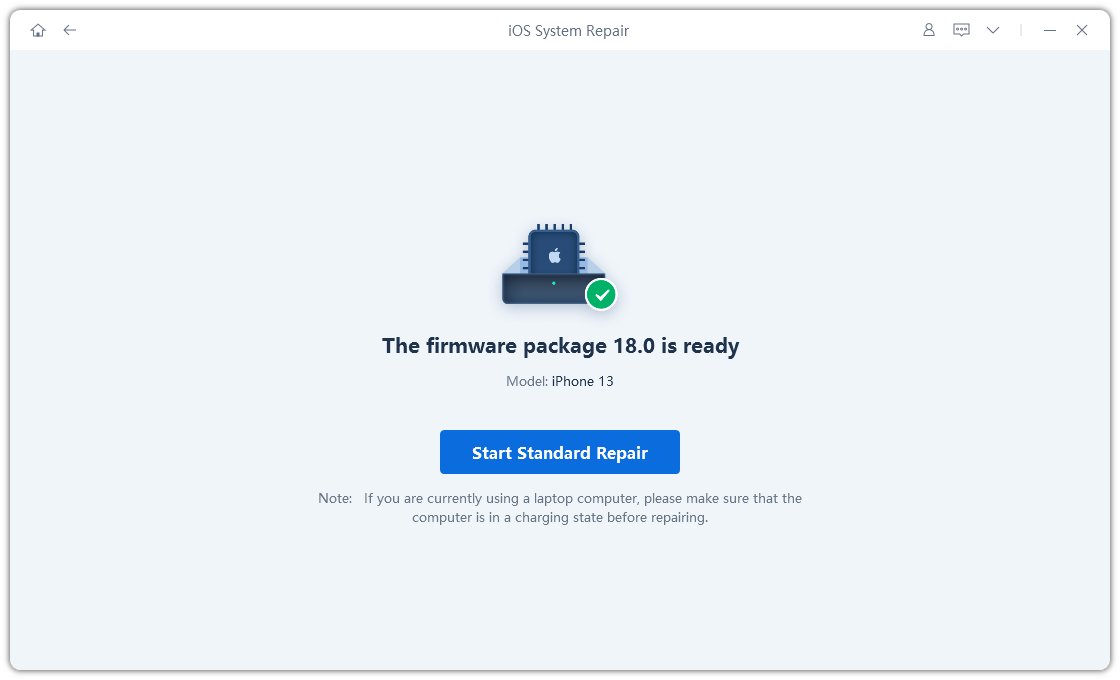 This article has analyzed the reasons for Instagram video not playing on iPhone or iPad and showed the possible solutions for this problem. If you still have any further questions, please contact us by commenting below.