How to Fix WeChat Won't Let Me Log In
by Jenefey Aaron Updated on 2020-04-24 / Update for iPhone Fix
Nowadays, the first thing most of the teenagers do after waking up is accessing their WeChat account. You may ask why? Well the reason is pretty obvious! WeChat has made everyone crazy. And not just teenagers, but everyone love WeChat. And if you just cannot log in WeChat after waking up, it just a terrible start for your day! These days, people have a tendency to register with various accounts and set different passwords. Due to this, people tend to forget passwords. Hence, when you are dealing with "WeChat unable to login connection error" issue, do not panic. We are here for you to assist your solve the problem.
Before going towards the solutions, first let us see why in the first place you are facing WeChat login problem. The very common reason is your WeChat account is unable to verify you. Let us discuss this in detail.
Why WeChat Account Is Unable to Verify Me?
To sign in to your WeChat account, you have to verify yourself first. However, sometimes the verification process is not completed and fails to verify your. Below are few reason, why does this happen.
1. The email address or phone number may have been entered wrongly and hence, the verification code is sent to you successfully. For this, simply go to the sign in page and verify your email address or phone number.
2. Sometimes, your phone's security App might block the verification code message. For this simply turn off the security code so as to receive the verification code. In case of verification through email, once check the spam folder.
3. Sometimes, it may happen that the verification code via SMS is sent very frequently and you may end up entering the invalid code. So check the latest one and enter verification code properly.
Now that we are done with the possible reasons as to why you are facing "WeChat unable to login" issue, let us have a look at all the possible solutions for the same.
Method 1: Try to Log in WeChat Through Linked Accounts
One important thing that WeChat has taken care of as far as security is concerned is about asking its users to link some other accounts (such as email, QQ, or phone number) with their WeChat accounts. Hence, minimum one account is always linked with your WeChat account in any case. Obviously, the linked account will help you get rid of your log in issue of WeChat without needing the password.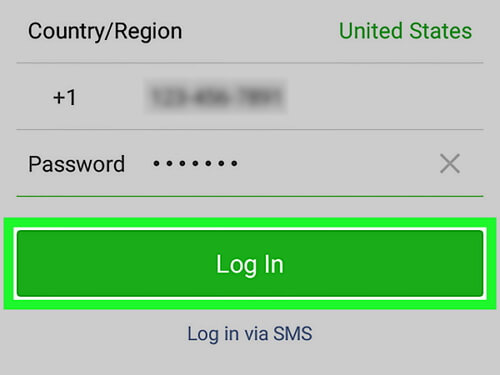 Method 2: Reset Your WeChat Passcode
If in case you have not linked the WeChat account to some other account, the only option left with you is to reset the password of your WeChat account. Follow below steps to reset your WeChat passcode.
Step 1: Tap on the 3-dot icon (…) and got to Forgot password >> Request Retrieval. With this, you will be submitting the request.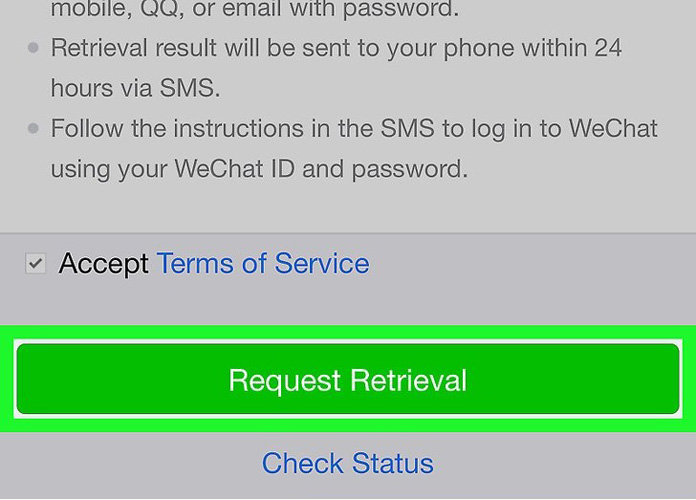 Step 2: You now require to confirm the feedback. A message containing new password will be sent to you in some time. You can now login to your WeChat account with the new passcode.
Method 3: Unblock A Blocked WeChat Account
Another scenario wherein you are facing "WeChat cannot login" issue is that your WeChat account may be blocked. And hence you are not able to log in. Follow below 3 ways to unblock WeChat account.
Way 1: Reinstall WeChat
To reinstall WeChat, first you need to need to delete it and then install it again. To remove the WeChat app, press and hold the WeChat app icon until the "X" icon is seen on the left top corner. Now click the "X" icon; this will remove the app. Now simply from the App Store or Google Play, download the WeChat app and install it.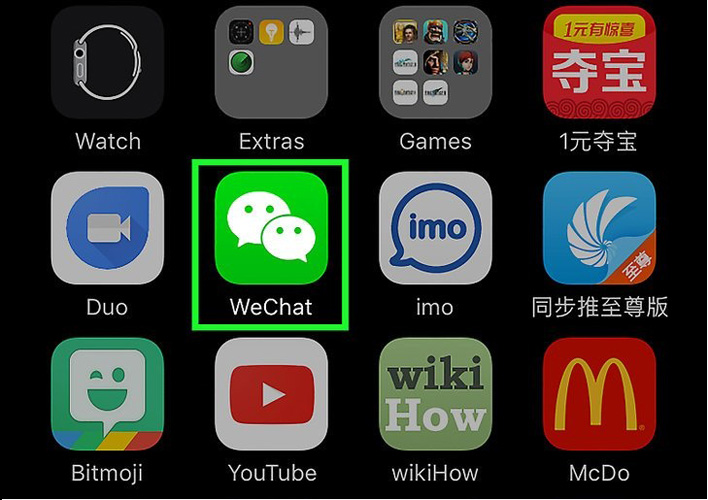 Way 2: Securely Use WeChat
Some unofficial plugins such as Android emulator on your mobile phone always are the reason for issues. Hence, avoid using such things and then you can use WeChat securely.
Way 3: Don't Send Prohibitive Messages on WeChat
WeChat does not allow users to send lewd content, violent materials, scam, inappropriate rumors or annoying ads on it. If you have ever sent or are sending this kind of files, you ought to stop right now. And also, if other users report you, your account would be blocked as well.
Method 4: (Web WeChat) Scan the QR Code
WeChat can also be used on computers along with mobile phones. And rather than providing the account password and name, users require to do a QR code scan for the web WeChat. And in some cases, you may not be able to scan the code for some reasons and end up with "WeChat won't let me log in" issue. Follow below steps to solve the issue: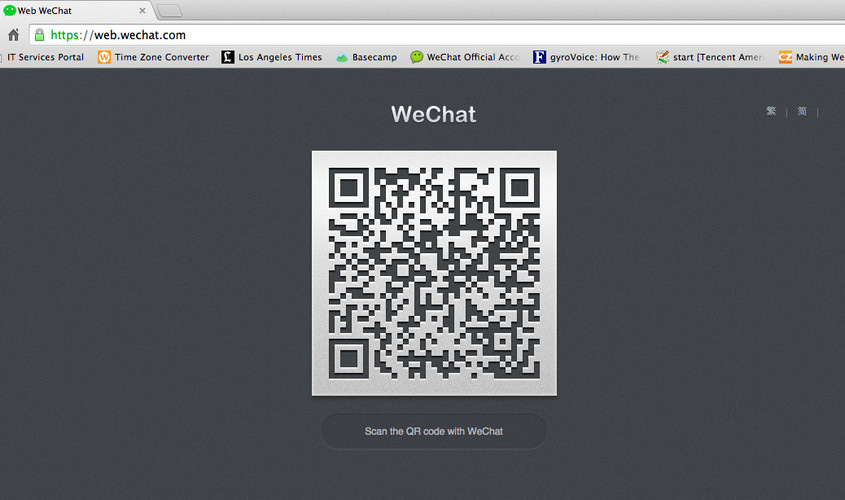 Way 1: Check Your Browser Version
You need the latest browser version installed on your computer so as to sign in web WeChat and scan the QR code. In case you are using some old browser version, there may be issues while scanning the QR code. So have the updated browser version on your computer installed.
Way 2: Check Your Internet
Whether you have to log in WeChat on computer or mobile phone, you will need a good Internet connection. Therefore, if you are not able to log in WeChat, you may have some issues with your Internet.
Way 3: Adjust the Screen Brightness
Even when your computer screen's brightness is not appropriate or is very dark, the camera will have issues scanning the QR code. Hence, simply increase the screen brightness and try scanning the code again.
In case, while recovering access to your WeChat account you end up losing all your data, worry not! Tenorshare UltData is here for you. It is an amazing tool will get back all your lost data efficiently. Let the data be of any type—chats, photographs, media, and other such files on iPad, iPod, or iPhone—the tool will recover the data instantly. It is a free data recovery tool you can consider in any situation.
Don't want to lose data any more? Build up good habit to backup your WeChat daily without iTunes or iCloud! Check the free and safe tool.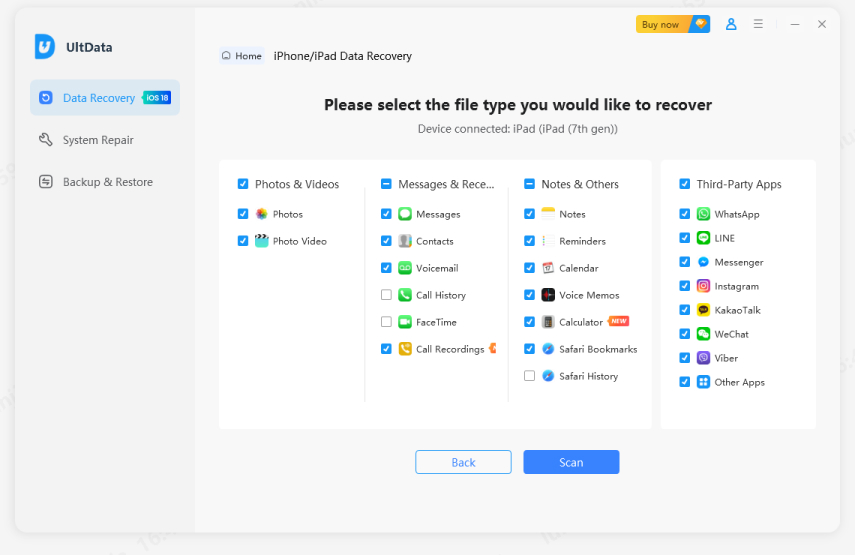 Summary:
The above article has discussed the top solutions for "unable to login to WeChat account" issue. We highly recommend Tenorshare UltData to get back your lost data if you lose it while logging in to your WeChat account. Hope one of the solutions solved your issue. Share your valuable feedback in below comments with us.