How to Fix iTunes Error 3194 When Restoring or Updating iPhone, iPad and iPod
by Jenefey Aaron Updated on 2020-03-11 / Update for Fix iTunes
"Can't upgrade to iOS 12! While updating my iPhone 8 to iOS 12 an iTunes Error 3194 or "This device isn't eligible for the requested build" has occurred so I can't restore my iPhone. How can I fix it?"

iTunes keeps throwing up Error 3194 when you are trying to restore or upgrade iOS 11/12 on your iPhone, iPad or iPod touch? It is always a nightmare to see iTunes error code 3194 since various reasons may lead to this particular problem. Thus we prepared some common reasons and fixes for this error here.
Part 1: Free Tenorshare TunesCare to Repair All iTunes Errors
Reinstalling iTunes failed to get rid of iTunes restore error 3194? You will need a free iTunes reparing software to fix corrupted iTunes Library or Registry.Tenorshare TunesCare is your best choice to solve various iTunes sync errors, restore errors, installation erros and other 100+ errors.
Run Tenorshare TunesCare on your PC/Mac and click Fix All iTunes Issues to move on. Following the instructions to download iTunes repair drives. As soon as downloading finished, Tenorshare TunesCare will start repairing process immediately. The whole process takes about 2 minutes. You can now try to reconnect to iTunes to check whether iTunes 3194 error still pops up.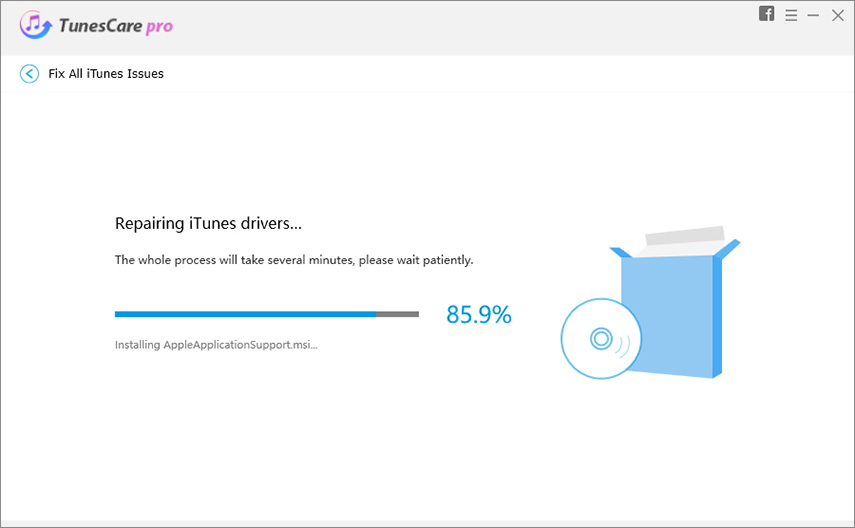 Part 2: Common Solutions to Fix iTunes Error 3194
Below 4 methods are most seen when encountering error 3194. You may need to try one by one to work out this thing.
1: Disable Anti-virus Software on Your PC/Mac
Sometimes the Anti-virus software you used on your PC/Mac may caus Sometimes the Anti-virus software you used on your PC/Mac may cause the iTunes error 3194 when restoring. In such cases try disabling your anti-virus and run iTunes again to restore your device and see if this error still exists.
2: Allow iTunes through Firewall
Your firewall may block some files from accessing data and cause this annoying error. In this case, you can either allow iTunes over the firewall or simply disable the firewall to see until if iTunes still shows error 3194.
3: Check Internet Connectivity to Avoid iTunes 3194 Error
If your VPN settings in offices or Universities don't allow connection with validation server, it also causes iTunes error. So make sure you try some place with no proxy settings when you try to restore or upgrade your iPhone, iPad and iPod touch.
4: Update your iTunes to Latest Version
Check your iTunes and see if it is the latest version. Sometimes if the iTunes isn't the latest version, some errors such as error 3194 may occur.
For Mac users: open iTunes. Open the menu, click on iTunes, and then click on Check for Updates.
For Windows users: open iTunes, and in the menu bar, select Help, and then Check for Updates.
Note: If the menu bar isn't showing, hold down the Control and B keys to open it.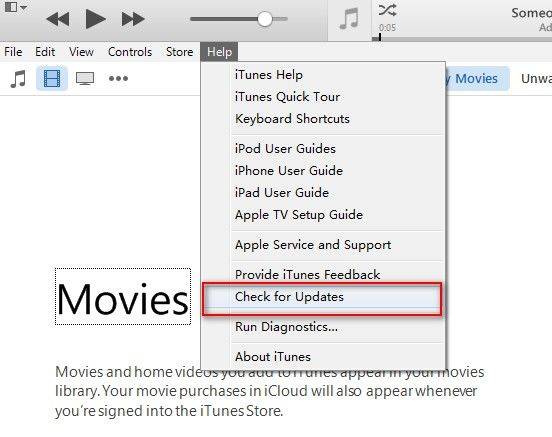 Part 3: Change iTunes Hosts Files Related to Error 3194
In most cases, the iTunes error is due to the problem with hosts file thus iTunes cannot contact Apple's servers through DNS. Following these simple steps to fix iTunes error 3194 hosts file.
For Windows, navigate to C:/Windows/System32/drivers/etc/ and find the file that's named "hosts"
For Mac, the file is in /etc/
Open the host file using notepad/text edit or any text editor. Then you need to find the line 74.208.105.171 gs.apple.com , delete that line and save the file without changing its name.
Part 4: iTunes Error 3194 Bypass with Fixing iOS System
Should above methods can't fix 3194 error while restoring, updating or downgrading iOS 11/iOS 12, maybe there is something wrong with your iPhone/iPad rather than the iTunes itself. The damaged operating firmware with iPhone also leads to iTunes error message when connected. Try Tenorshare ReiBoot to troubleshoot your device and update to the latest iOS verison at the same time now.
1.Download and install the freeware on your PC/Mac and connect your iPhone/iPad with it. Start with clicking Fix All iOS Stuck on the interface.
2.You will be navigated to Download the Firmware Package Online interface. By default Tenorshare ReiBoot will provide you the latest available iOS update. Alternatively, you can import one if you have obtained iOS 10/10.2/10.3 package already.
3.The repairing process will automatically begin when downloading finished. The iPhone and iPad will be installed with the latest iOS update after that.
Above 7 solutions are concluded for your reference. If you have a better advice, we appreciate your comments below.