[SOLVED] iOS 16 Won't Install Error on iPhone/iPad (iOS 15.6 Included)
by Jenefey Aaron Updated on 2022-09-01 / Update for iOS 12
Apple has released the new iOS 16 and iPadOS 16 with new features and improved performance. Lots of iPad and iPhone users are updating their devices to this new iOS version. But problems occur while installing iOS update and one of the most reported is "Unable to Install Update. An error occurred installing iOS 16/15". If you experience this error or other similar errors; you are at the right place. We are here to help you solve iOS 16/15 won't install or download error.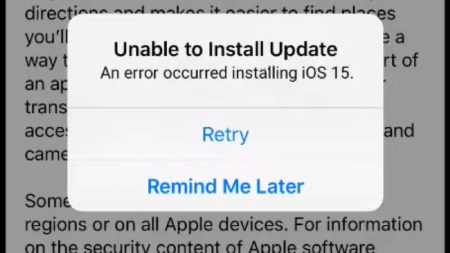 Part 1: Fix "An Error Occurred Installing iOS 16/15" with ReiBoot (100% Work)
The ultimate solution to fix iOS 16/15 won't install issue is Tenorshare ReiBoot. It is a professional iOS system repair tool that will surely fix the update error. The best thing about Tenorshare Reiboot is that it has one-click operation and it won't delete your data while you use it unlike in iTunes. That is,your iPhone/iPad will update to iOS 14/13/12 successfully without error and data loss after system recovery. Follow the steps below to use this tool the right way:
Download and install the Tenorshare ReiBoot software and run the software on your PC.

Connect both your iPhone and computer with the help of the original USB cable. Click the "Start" option from the main interface.

Select the "Standard Repair" option and click the blue button.

Click "Download" to get the new firmware and have it installed on your device.

After the firmware is downloaded, click "Start Standard Repair" and wait for the process to be done.

Your iPhone will reboot and everything will be normal and you won't be experiencing any type of installation errors now.
Part 2: Other 5 Ways to Fix Cannot Install iOS 16/15 on iPhone/iPad
iOS 16 is said to make Apps faster and more responsive. It does work as expected on most of devices. However, there are still a certain number of users who got the "Software Update Failed" error while downloading iOS 16/15. So in case, if you aregetting cannot install iOS 16/15 error while installation, follow these steps below to solve the problem right away:
Way 1: Check iOS Compatibility
First, you need to understand that everything is evolving and iOS 16 is the next generation of Apple's operating system. Going back to the launch of iOS 16, some old iPhones were dropped from the lineup as they weren't compatible anymore with it. Similarly, iOS 16 will not support with old devices.
Here is a list of iOS 16 supported devices, from new iPhone 14 to iPhone SE (2nd generation). It's recommended to check whether your device is listed here.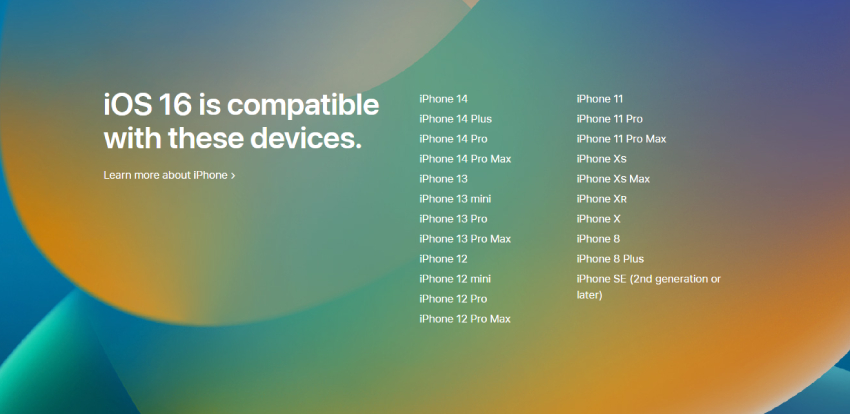 Way 2: Check Available Storage on your iPhone and iPad
Many times, iOS won't install error may come up because of insufficient storage space on your iPhone or iPad. It is no surprise that iPhones are prone to storage space issues due to lack of storage and the absence of external storage options. Thus, it is very important and crucial to check available storage on your iPhone or iPad before installing a new OS be it any version. To get iOS update successfully, you should have at least 3GB free storage. Here is what you can do to regain limited space.
Go to the "Settings" app.
Navigate to "General" tab.
Open "iPhone Storage".

Follow the suggestions to offload apps or upload your entire library in iCloud.
Way 3: Check Network Settings
Sometimes, network settings on your iPhone or iPad can hinder installation and return iOS 16/15 won't install error. This is a very crucial thing as your network connection is essential to install the whole system on your phone successfully. What you can do is check your network settings beforehand thoroughly before installation. Or if you are already getting errors, follow the steps below for both the cases:
First, check your cellular network on iPhone, and make sure that cellular data is turned on. Go to "Settings", navigate to" Cellular" and open "Cellular Data".

If you have cellular network turned on, go to the next step:

Check for Carrier Settings Update by connecting your device to Wi-Fi and then opening "About" from "General" under "Settings" on your iPhone.

If there is an option available to update, update it immediately. If it doesn't solve the issue go to the next step.

Reset your Network Settings by going to "Settings > General > Transfer and Reset iPhone > Reset > Reset Network Settings".
This will reset all your cellular network settings, Wi-Fi settings, passwords, VPN, APN and everything.
Way 4: Force Restart iPhone or iPad
Still unable to install iOS 16/15? It is time that you try force restarting the device to see if that works. Many times, this does the trick but the catch here is force restarting depends on the age of your device. So, the method is slightly different for different models of iPhone. They are listed below:
Force-restart iPhone SE and earlier:
Press Home button along with the Power button on your iPhone 6 or earlier.
Keep both buttons held until the Apple logo appears.
When you see the Apple logo leave those two buttons and let the phone complete the startup sequence.
You might have to put in your passcode now and that's it!
Force-restart iPhone 7/7 Plus:
Hold the Power button on the right along with the Volume down button on the left at the same time.
Keep holding until the Apple logo appears. Wait for startup.
Now put in the passcode here. It is recommended not to use Fingerprint ID in this case.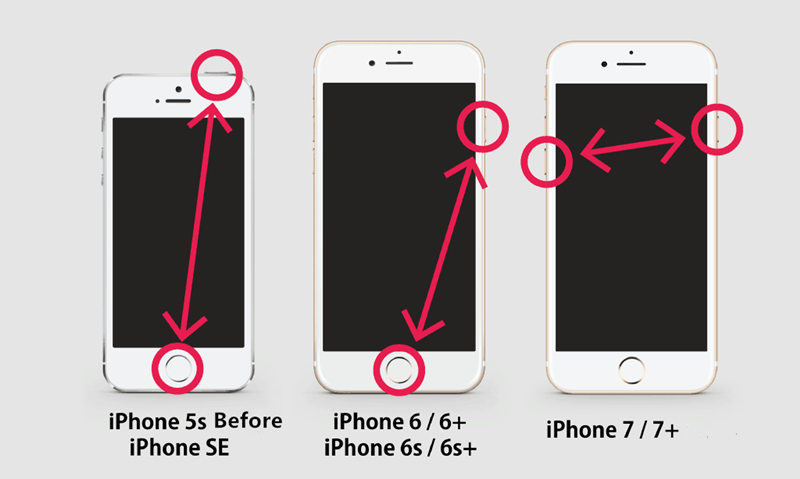 Force-restart iPhone 8/X:
Quickly press and release the Volume Up switch.
Then, quickly press and release Volume Down switch.
Now, press and hold the Power Button and leave only when you see the Apple logo
Similarly, enter password and not use Fingerprint ID.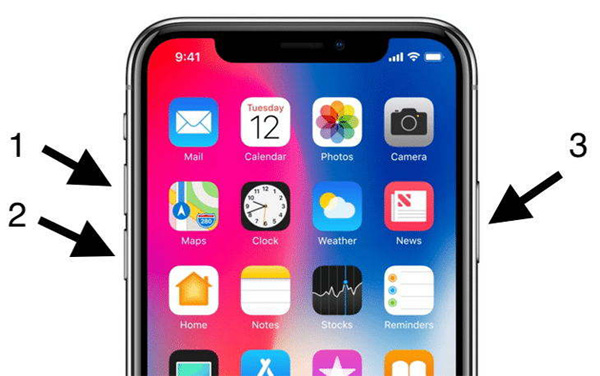 And you have successfully force-restarted your iPhones.
Way 5: Update with iTunes
If your iOS 16/15 won't install over the air, or not working properly, you can opt for an iTunes update. It is basically using iTunes to install the iOS 16/15 software into your iPhone. This is a tried method and iTunes works very slow and your iPhone may lose data if done incorrectly. So it's better to back up beforehand! Here's how to use iTunes to update iOS:
First, connect your iPhone/iPad with iTunes and click "Backup Now".
When the backup process finishes, click "Check for Update" option.
iTunes will tell your a new update of iOS 16 is now avaiable.

Confirm to download and agree the Terms and Conditions.

Wait for iTunes finishes installing iOS 16/15 on your device.

Now, iTunes will simply remove the previous system and update to iOS 16/15 without problems.