Why Is Instagram So Slow? The Fixes
by Sophie Green Updated on 2021-04-12 / Update for iPhone Fix
Instagram works just fine most of the time. However, sometimes you may run into Instagram slow issues. Basically, what happens is that Instagram starts to become sluggish and it will not load at the speed that it used to. If this happens on your iOS device, you will want to take actions to fix the problem and bring Instagram back to its normal speeds.
There are actually several methods you can use to fix Instagram running slow. Those methods and the reason why Instagram runs slow are all covered in this guide here.
Part 1. Why Is Instagram So Slow?
The first thing you would want to know when the app becomes slower is why is Instagram so slow. Unless you have done something to your device, this question will naturally hit your mind and you will seek an answer to it.
There are various factors responsible for a slow-running Instagram app. Some of those are as below.
Instagram is Down

Instagram servers sometimes face outages. During this time, your Instagram experience will either be slow or Instagram will not be usable at all. This all depends on what has affected the server and how it is being repaired.

Slow Internet

Since Instagram uses your Internet connection to load content, your connection must be fast. If yours is slow, that may be why Instagram is running at a slow speed on your device.

Old Instagram Version

Instagram often pushes new updates to fix existing bugs and issues. If you are using an old version of the app, that old version might have issues and they are causing the app to run slower.

Obsolete OS of Your Phone

It may be that your phone's operating system is not updated in a long time and your phone runs an extremely old version of the OS. This is sometimes the reason why Instagram is slow on your device.

Slow Phone

Lastly, it may be that your phone is actually slower and there is nothing wrong with the Instagram app.
Part 2. The General Tips to Speed Up Slow Instagram
There are a few things you can do to fix slow motion Instagram and those are as below.
1. Check If Instagram is Down
When Instagram runs slower on your phone, the first thing you should do is to check if Instagram is facing a downtime. You can do this by using a website that helps check websites' online status.
Head over to the IsUp website using your browser.
Type in instagram.com and hit Enter.

The site will tell you whether Instagram is down or not.
If Instagram is up, follow the methods below until you find a fix that works for you.
2. Check Internet Connection
The second thing you need to check is your Internet connection. Your connection must be working, strong, and stable in order for Instagram to quickly load new content on your phone.
Ensure your phone is connected to a strong WiFi connection. If you are using mobile data, you should have at least 4G on your phone. Anything less than that will cause Instagram to run slower.
3. Force Restart Your iPhone
Sometimes, forcing your iPhone to reboot and then relaunching the Instagram app helps fix the slow loading Instagram issue. You can force reboot your particular model of the iPhone as below.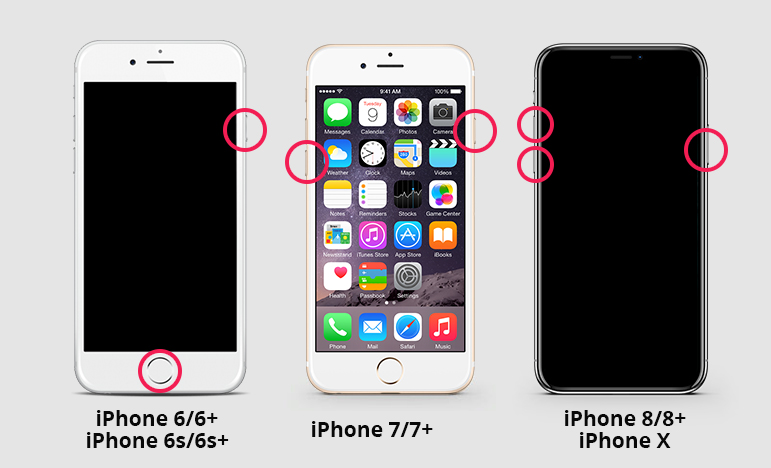 Force restart an iPhone with Face ID, iPhone SE (2nd generation), iPhone 8, or iPhone 8 Plus
Press the Volume Up key and release it.
Press the Volume Down key and release it.
Press the Side key until you see the Apple logo.
Force restart iPhone 7 or iPhone 7 Plus
Press the Volume Down and Wake keys at the same time.
Release the keys when you see the Apple logo.
Force restart iPhone 6s, iPhone 6s Plus, or iPhone SE (1st generation)
Press the Home and Wake buttons at the same time.
Let go of the buttons when you see the Apple logo.
4. Close All Background App
Other apps could be using up your Internet bandwidth and your phone's resources. This can cause Instagram to run slower, and you can fix this by closing all running apps on your phone.
Swing up from the middle edge of the screen of the iPhone and pause as soon as you see cards of apps appearing on the screen, stop your fingers right there and release.

Swipe up on all the apps that you do not need and they will be closed.

Launch Instagram and it should work just fine.
5. Update Instagram App
If you are running an older version of the Instagram app, updating it to the latest version could possibly fix the Instagram slow motion issue.
Launch the iOS App Store and tap Updates at the bottom.

Find Instagram in the list and tap Update next to it.

Wait for the app to be updated and then launch it.
6. Update iOS to Latest Version
You should try updating your iOS version to the latest one and see if that resolves the Instagram problem.
Open Settings on your device and tap General followed by Software Update.

If an update is available, tap on Download and Install to install the update.
Part 3. Refresh iOS to Fix iPhone and Instagram Running Slow
If you have not had success with any of the above methods, there is an iOS repair tool that you can use to fix both your iOS device and the Instagram app running on it. This tool is called Tenorshare ReiBoot. and it fixes the operating system on your iOS device. Once the system is fixed, all of the issues that you are experiencing on your device will be gone. You can use the tool as follows.
Download and run the software on your computer. Plug-in your iOS device to your computer and click on Start in the software.

Check and then click on Standard Repair to begin to repair your device in normal mode.

You then need to click on Download to download the iOS firmware for your device.

Once the firmware is saved, click on Start Standard Repair and the software will start applying it to your device. Your iOS device will then be fixed.
Instagram should now run at regular speeds on your device.
Summary
If you notice a drop in the speed of Instagram on your device, the above methods will help fix the problem. There are chances that the iOS glitches are causing Instagram problem such as Instagram Stories not working, Instagram Video Not Working, or slow motion video Instagram. In this case, you can use a professional iOS repair tool like Tenorshare ReiBoot. to repair iOS.