We often hear about the different iPhone 6 stuck problems impacting users. If you are running into iPhone stuck issues, take a look at this list of problems before you take iPhone to Apple store. At the same time, those iPhone 6 stuck problems may come to iPhone SE, iPhone 6s, iPhone 6s Plus, iPhone 6 Plus, iPhone 5s, iPhone 5, iPad and iPod series.
Tips1: iPhone Stuck on Slide to Upgrade Screen
A lot of users have been running into a Slide to Upgrade problem after Update to iOS 9 when they downloaded the iOS installation. In fact, we can solve this issues by unplugging the device from iTunes and installing the update Over-the-Air. If it cannot work, Apple announced you'd better restore the stucked iPhone. But before your restore, you'd better backup iPhone to computer and iTunes in case of data loss.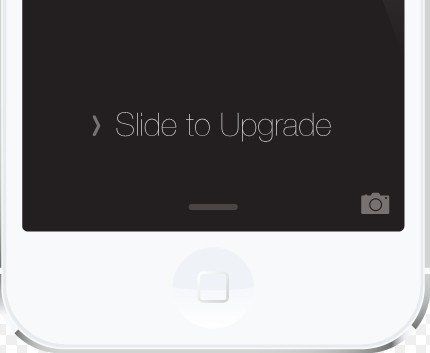 Tips2. Stuck on Contacting the iPhone Software Update Software Server
For quicker speed and time-saving, most users tried to update their iPhone 6 with iTunes instead of Over-the-Air and found iPhone is stuck on concating the iPhone software update server as picture showed below.
1. Unplug your iPhone and quit iTunes, then reopen and reconnect.
2. Check if your iTunes is the latest, if not, please download and install the iTunes from Apple.com first.
3. Make sure the network is connected and stable. If you are using Wi-Fi, turn it off and reconnect it.
Related Article: How to Fix iTunes Error While Restore and Update iOS

Tips3. iPhone Stuck in Game/Video
iPhone will be full of junk files as ages, leading sluggish, slow performance, even stuck to death when you are playing game and video. For now, you have to cleanup junk files to speed up iPhone. You can go to Settings > General > Usage to check how much space does each App takes up, and then delete unwanted Apps. Also you can click related article to find out more solutions.
Related Article: 3 Ways to Increase Storage Space on iPhone/iPad/iPod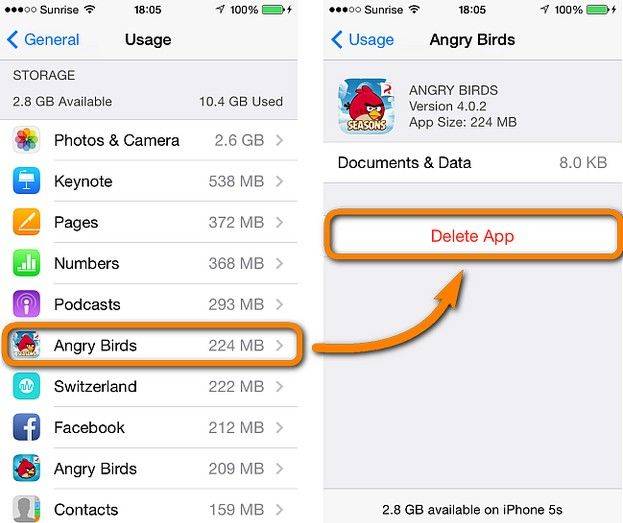 Tips4. Links Stuck in Safari on iOS 9.3
Some users reported their iPhone 6 was unable to open links in Safari after Update to iOS 9.3. Nobody knows why it happens including Apple Office, but many users fix this problem by disable Javascript in Safari.
1. Open iPhone and go to Settings; Scroll down and Click Safari.
2. Navigate to Advanced and locate Javascript. Turn it off and quit.
3. Reopen Safari to take effect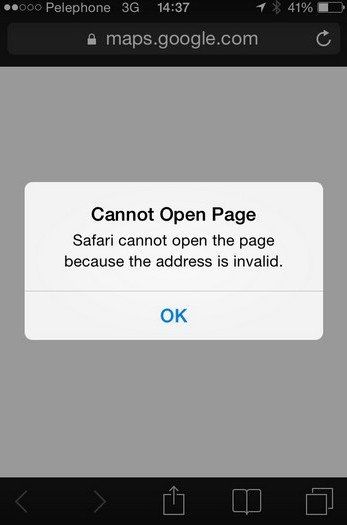 Tips5. iPhone Stuck on White/Black Apple Logo
It is an annoying and common problem that iPhone stuck at Apple logo screen when restore and update. There are many reasons can be explained such as hardware issues, unstable system and wrong operation. You can try to force reboot your iPhone by holding and pressing Home and Power button simultaneously. If it still stuck, you'd better turn to third-party tool like Tenorshare ReiBoot to fix it like.
Related Article: How to Fix iPhone/iPad/iPod touch Stuck on Apple Logo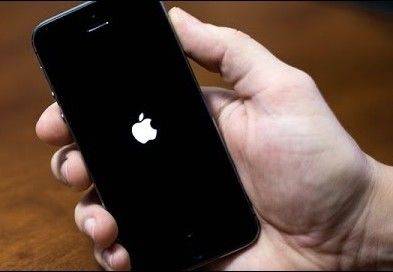 Tips6. iPhone Stuck in Recovery Mode
Your iPhone in iOS 10/9/8/7 may get into recovery mode or stuck on iTunes logo due to many reasons including factory resetting, update, even for no reasons. iPhone can be got out of recovery mode with restore as following steps. If you failed to fix it with iTunes, or buttons on iPhone breaks, you can resort to Tenorshare iCareFone to exit recovery mode.
1. Run the latest iTunes and connect iPhone to computer via USB cable.
2. Click OK when you see a notification in iTunes reads iTunes has detected an iPhone in Recovery mode
3. Click iPhone icon on the left side of iTunes window and click Summary tab later.
4. Click the Restore button to finish.
Related Article: The Easiest Way to Fix iPhone Stuck in Recovery Mode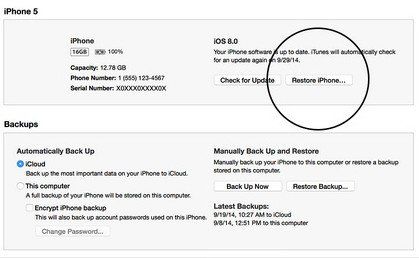 Tips7. iPhone Stuck on DFU Mode
DFU mode stands for Device Firmware Update Mode, a special mode can interface with iTunes but load the iBoot. Few users back up iPhone in DFU mode, and most of users necessarily get into DFU Mode to downgrade the current firmware. Surely, jailbreak, update, downgrade are apt to stuck on DFU mode. For now, to avoid data loss, I suggest you have a professional Tool – Tenorshare iCareFone to exit DFU mode.
1. Download and install the program in the computer.
2. Run the program and connect your stuck iPhone
3. Go to Fix Stuck iOS and click Start Now under Exit DFU Mode.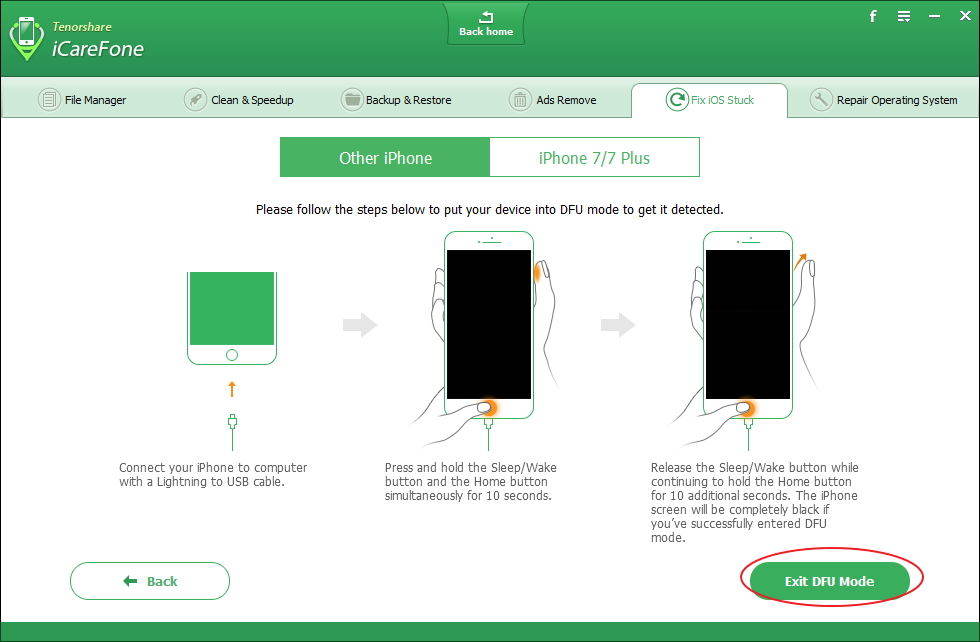 Tips8. iPhone Stuck in Factory Reset Loop
Factory Resetting on iPhone can fix most of problems caused by jailbreak, iOS update, iPhone slow performance. However, for someone who wants to perform factory resetting, they have to undertake the risk of data loss and stuck problem. Lost data can be recovered by Tenorshare iPhone Data Recovery. Factory reset loop can be fixed with recovery mode as well.
Related Article: How to Fix iPhone Stuck in Factory Reset Loop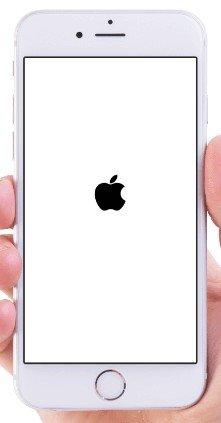 Tips9. Stuck on Verifying Update When iOS Update
Generally, users can upgrade iPhone, iPad and iPod with iTunes or OTA. Users just need to perform it with going to Settings > General > Software Update. However, some users complained that their iPhone stuck on verifying update so that iPhone can't be updated successfully. Try to force boot iPhone and go to Update to check if it is installed successfully. If not, repeat update process. Or you can download and install the update with iTunes on computer.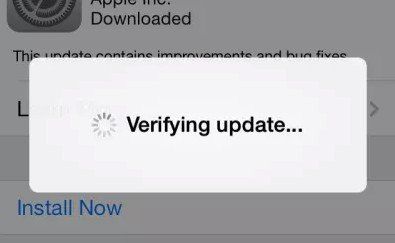 Tips10. iPhone Stuck in Reboot Loop
Many people find their iPhone stuck in the endless reboot when they update iPhone from older version to iOS 9. Being similar to other stuck problems, you are allowed to fix iPhone stuck with following 3 solutions.
1. Force reboot
2. Enter the DFU Mode as Tips7.
3. Restore iPhone as Tips6.
Related Article: How to Fix iPhone Stuck in Reboot Loop after iOS 9 Upgrade
In summary, iPhone stuck problems are caused out of many reasons. Hope you can get out of trouble following solutions as above. If you run into problem about it, leave the question under the comment section.
Free Download
For Win 10/8.1/8/7/XP
Secure Download
Free Download
For macOS 10.13 and below
Secure Download
Related Articles
comments powered by