Have you ever received the warning that your iPhone, iPad or iPod is running out of free space?  If yes, you'd better take immediate measures to optimize iPhone/iPad/iPod storage, or they will not be able to perform the general functions of downloading new Apps, receiving pictures, sending voice messages, etc. What's worse, you may even fail to install the latest iOS 10! So follow the 3 ways below to free up any potential storage on your iOS devices and make room for iOS 10/9.3.2/9/8.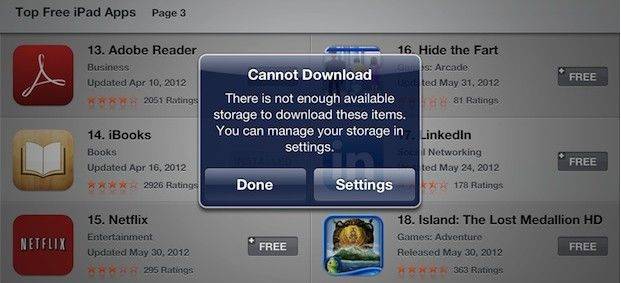 How to free up iPhone/iPad/iPod touch storage and make room for installing iOS 10/9/8
1. Lossless Backup & Compress/Delete Photos
Note that each photo can easily take up 2MB. With hundreds or thousands of photos, you'll quickly eat up storage space on iPhone/iPad/iPod touch. The best solution is to use iCareFone (iPhone Care Pro) to transfer them to your computer that iTunes cannot achieve.
First connect your iOS Device and launch the program, choose "Speedup&Clean" on the main interface.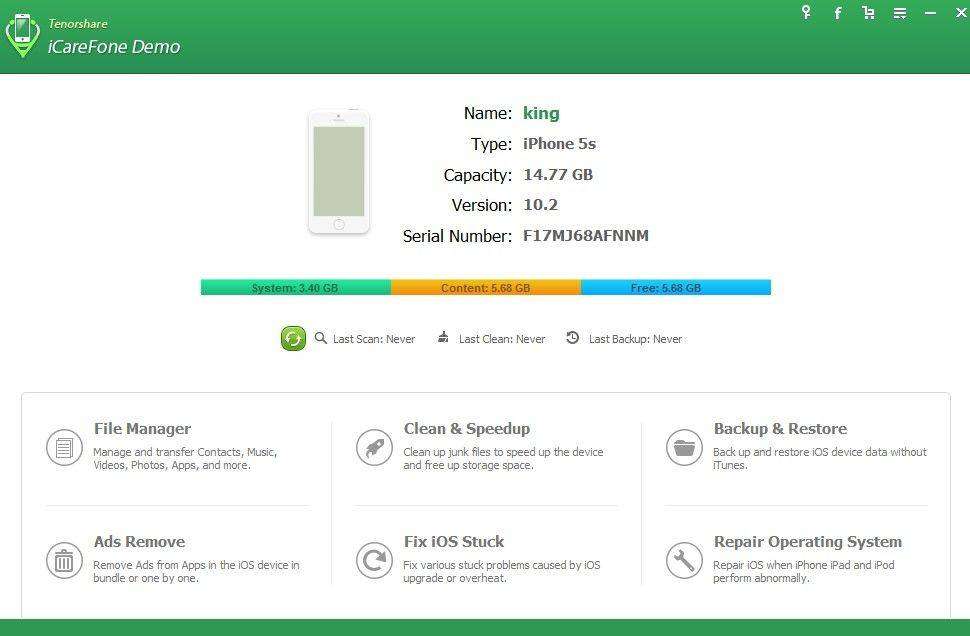 Click Quick Scan button to scan what aspects can release space.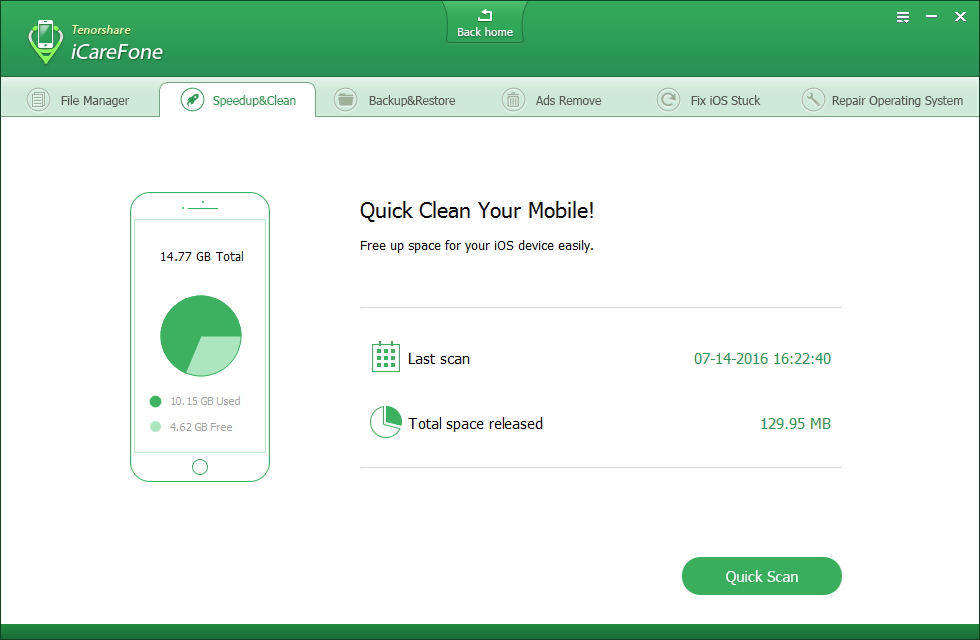 Click Clean button in Photos, and you can see two choices to clean photos in your device.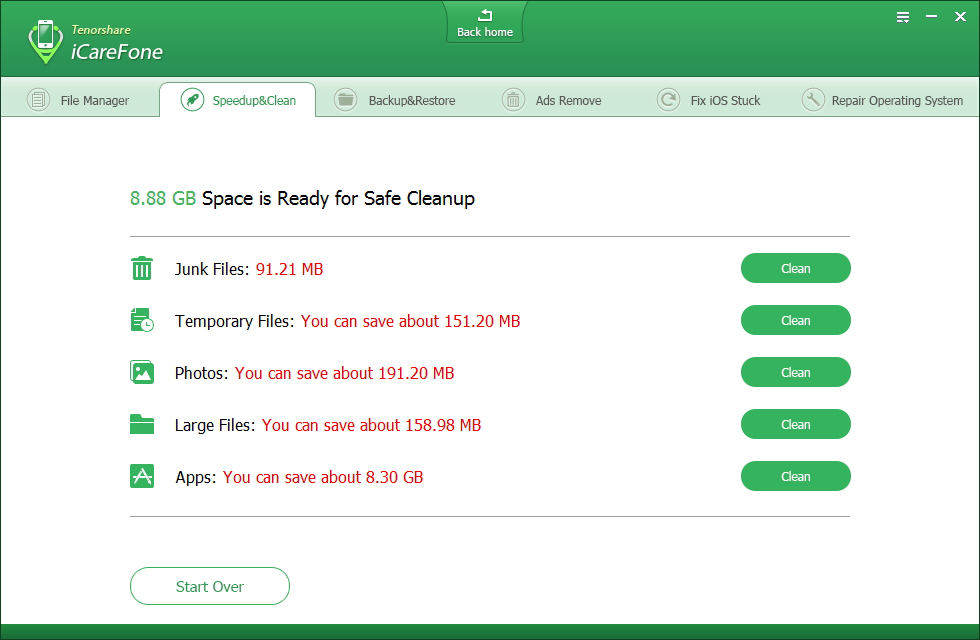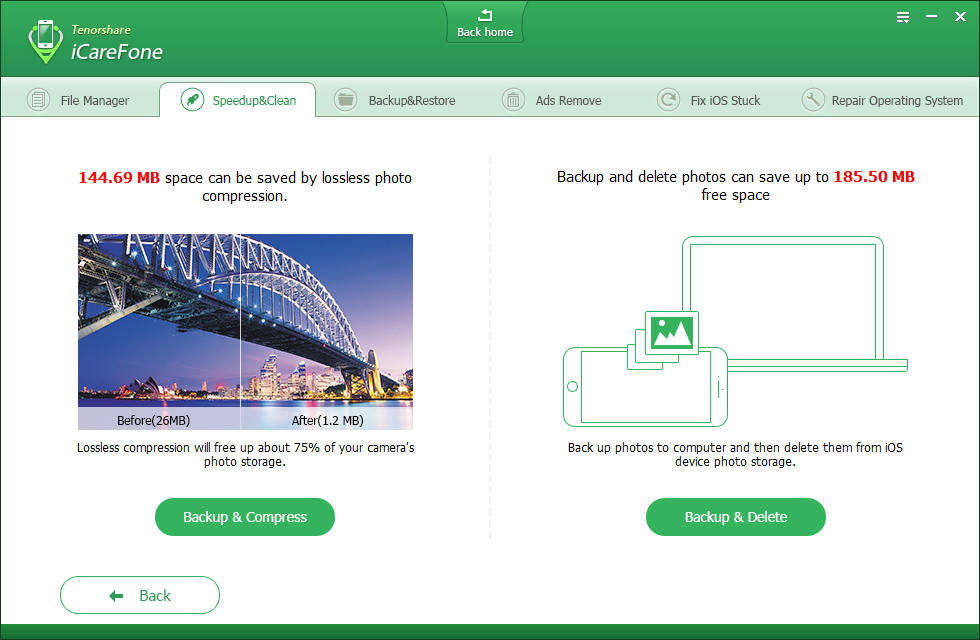 Choose "Backup & Compress" will back up original photos to computer and then compress all photos without quality loss to release more storage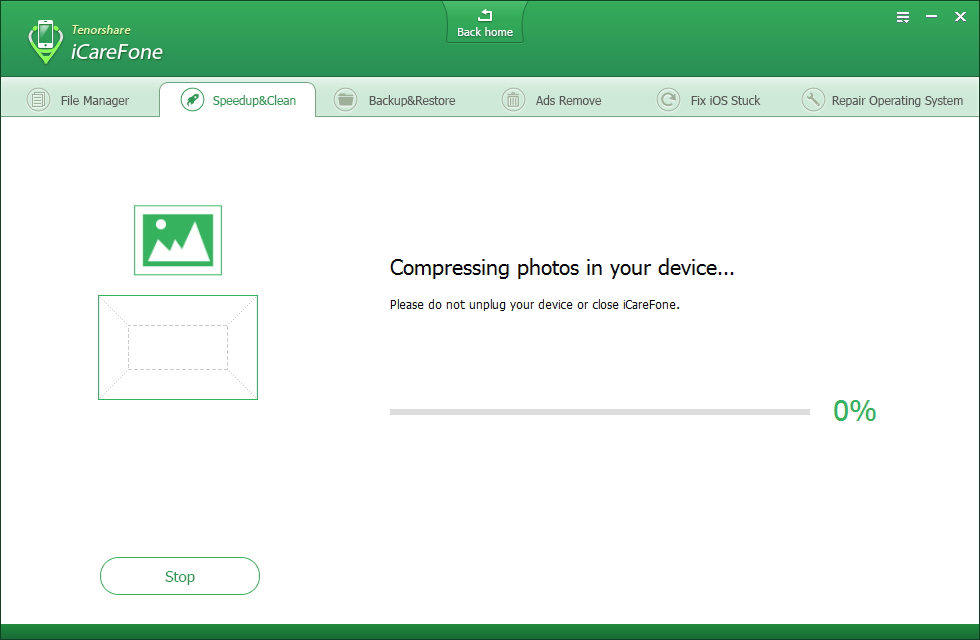 Choose "Backup & Delete" will backup selected photos to computer and then delete these photos from iOS device to free up available space.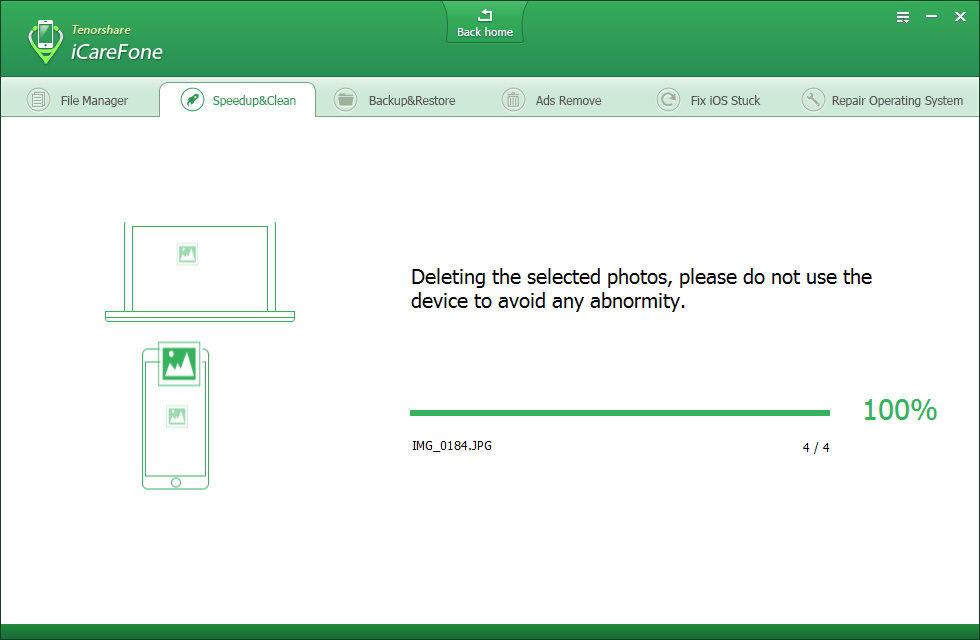 In addition to that, you can navigate to Settings >> Options >> Prefer standard definition videos in iTunes to set standard definition videos as a priority and deleted those videos you've finished watching timely.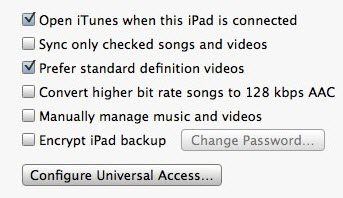 2. Delete big storage hogging Apps
Navigate to Settings >> General >> Usage and check how much space does each App take up. Then delete those which occupy great space. Take Rage HD for example, the popular game App should eat up 2GB of space. Alternatively, you can launch iCareFone (iPhone Care Pro) and choose "File Manager" category to delete unnecessary Apps with one click.
Besides, you can absolutely delete all music and use iTunes Home Sharing to play music. Alternatively, you can use Apps like Pandora, SoundCloud, Rdio, etc. to stream music on iPad or iPhone without actually taking up precious storage space.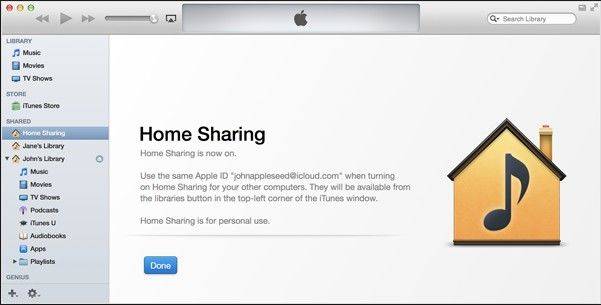 3. Clean up cookies, caches, temp files, etc.
You can also totally rely on the all-in-one cleanup tool: iCareFone (iPhone Care Pro)! With it, you can not only easily remove photos/videos/music, deleted occupied Apps on iPhone, iPad and iPod touch, but also get rid of all junk files (cookies, caches, temp files, etc).
First connect iPhone, iPad or iPod touch to PC. Then click "Speedup & Clean" from the primary interface and click Quick Scan button to scan all junk files in the connected device. Next, click "Clean" in Junk Files to remove all caches, cookies, crash log files, etc. with one click.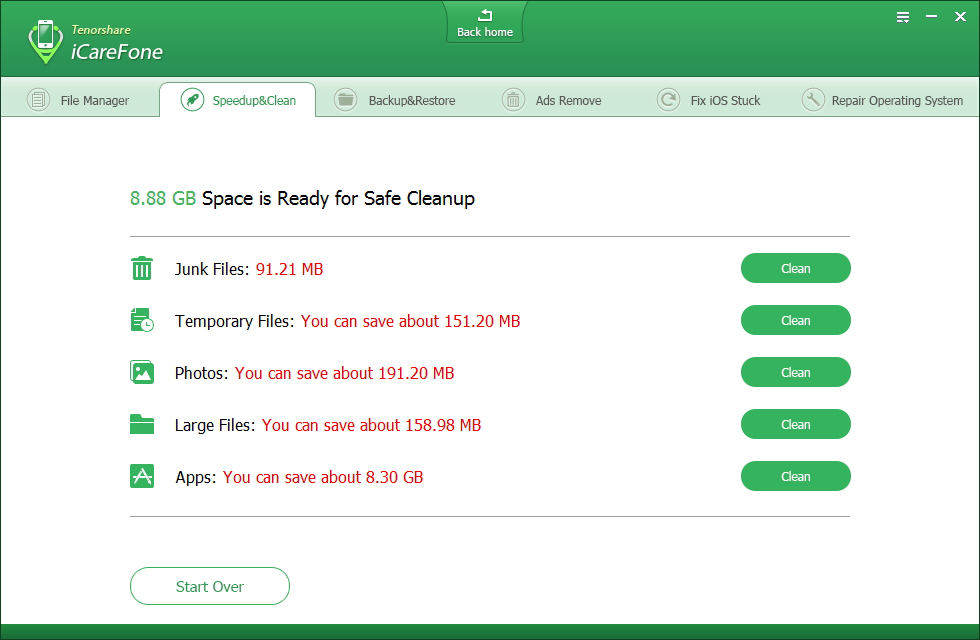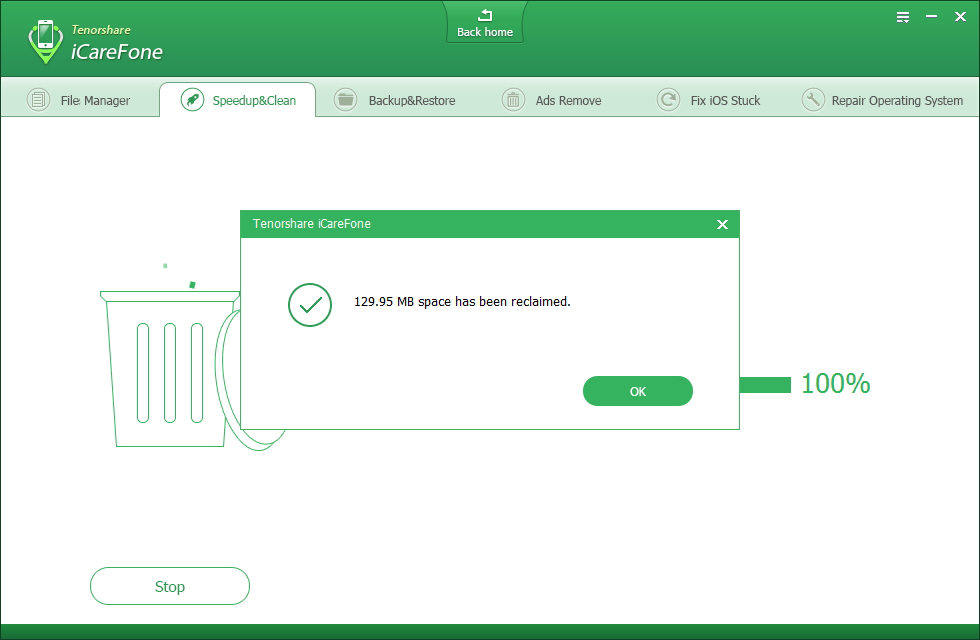 After all these operations, I bet your iOS devices would reclaim large storage and you can go on installing iOS 8. Congrats! Your iPhone, iPad or iPod touch can function normally again and update to iOS 8 as well. And for you own benefit, please check how to fix stuck iOS in case your iDevices get stuck during iOS 8 update.
Related Articles
comments powered by