Why Won't My Phone Charge, How to Fix?
by Anna Sherry Updated on 2019-07-25 / Update for Fix Android
If you are having issues getting your phone to charge and you are wondering "why wont my phone charge", we have got some tips and fixes for you to fix the issue on your device in the following guide. Your phone wont charge is a serious issue as it will soon make your phone useless once the whole battery juice is drained out. Therefore, it is important that you learn why your phone is not getting charged and what you can do about it.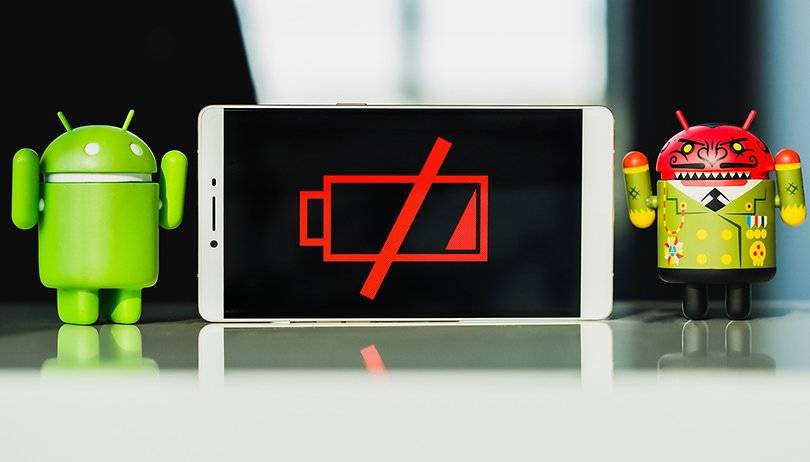 The following guide sheds light on why a phone may not charge so you know what is causing the issue. The guide then also explains the possible fixes you can apply to your phone to get rid of the charging issue and to successfully charge your phone. Let's check out the guide and find out the available methods to resolve the issue for your device.
Part 1. Why is My Phone not Charging?
In this section of the guide, you are going to find out the reasons why your phone is not charging. It is only after finding out why your phone is not charging that you can find out the possible fixes to the issue.
Cause 1. Faulty Charging Cable
If the cable that you use to charge your phone is faulty and has issues with it, you will likely face the issue where your phone will not charge at all. It is simply because the power from the cable never reach the power source on the phone.
Cause 2. Dirty USB Port
Over the time the USB port on your phone collects a large amount of dust that makes the port unfunctional. The dust that the USB port has collected makes it impossible for the port to serve or get any power from external cables.
Cause 3. Phone Software Issue
It could also be the case that your phone has an issue in its operating system, also called phone software, which is causing your phone not to charge. In this case, all the efforts you make to physically clean your phone will not work.
The above section answers your "why isn t my phone charging" question. The following section should teach you how to fix the issue.
Part 2. What to Do When Your Android Phone Won't Charge?
Now that you know the possible causes as to why your phone will not charge, the following are some of the fixes you can apply to your phone and get rid of the issue on your device.
Here's how to fix the "my phone wont charge" issue on your phone:
1. Try a Different Power Source
The first thing you will want to do is try a different source of power as the one you currently use may have issues with it. Doing so will not do any harm to your phone and you may get lucky and can get your issue fixed by just changing the power source.
2. Check/replace charging cable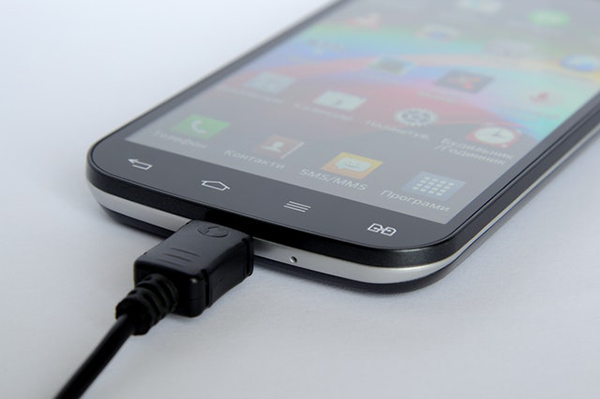 If your charging cable looks damaged or faulty, check it thoroughly and see if you can fix it. If you cannot, get it replaced with a genuine and working cable to ensure your phone charges without any issues.
3. Check and Clean USB port
Your USB port may have accumulated a lot of dust if you do not clean it regularly. If this is the case, go ahead and take a clean cloth and use it to gently wipe the USB port on your phone. This will clean the port of any dust or other dirty elements.
4. Check/replace the wall adapter
Wall adapters should also be in working condition if you use them to charge your phones. If they have an issue with them, you will face issues getting your phone to charge using those wall adapters. Check yours and get it replaced if it does not work.
5. Reboot Your Phone
Your phone may have got stuck somewhere and sometimes rebooting the phone resolves the charging issue. Simply hold down the Power button for a few seconds and choose the reboot option to easily reboot your phone.
6. Reboot to Safe Mode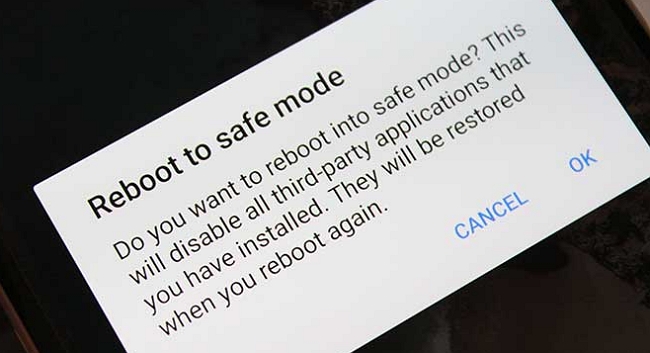 If your phone does not reboot in the normal mode, you may try rebooting it in the safe mode so you can investigate and fix the software issues on your device. Each phone has a different key combination to get into safe mode and you may want to check the manual of your phone to learn how to do the task.
7. Replace the Battery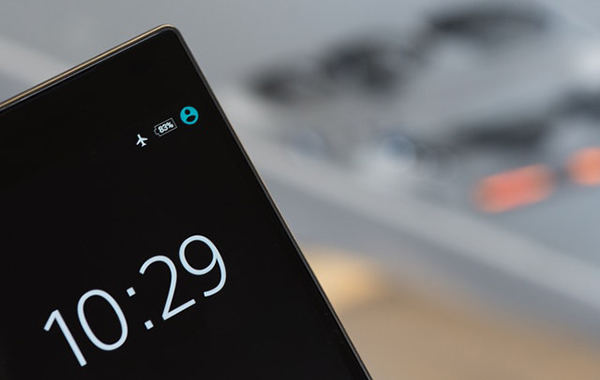 Batteries on most phones do not last a lifetime and you may want to replace yours with a fresh one if yours has been running on the phone for many years.
Part 3. One-click Solution to Fix Android Phone won't Charge due to Software Issue
If none of the methods mentioned above helped you fix the issue, there may be a serious issue in the operating system of your phone. Such issues can only be fixed by using a dedicated Android repair software on your computer.
One of these software is ReiBoot for Android that allows you to fix tons of issues including the charging issue on your Android device with ease. The software comes preloaded with a lot of fixes and all you need to do is press a button to apply any fix to your phone.
Step 1 Enable the USB debugging option on your phone from Settings > Developer options. Download and launch the software, connect your phone to your computer, and click on Repair Android System in the software.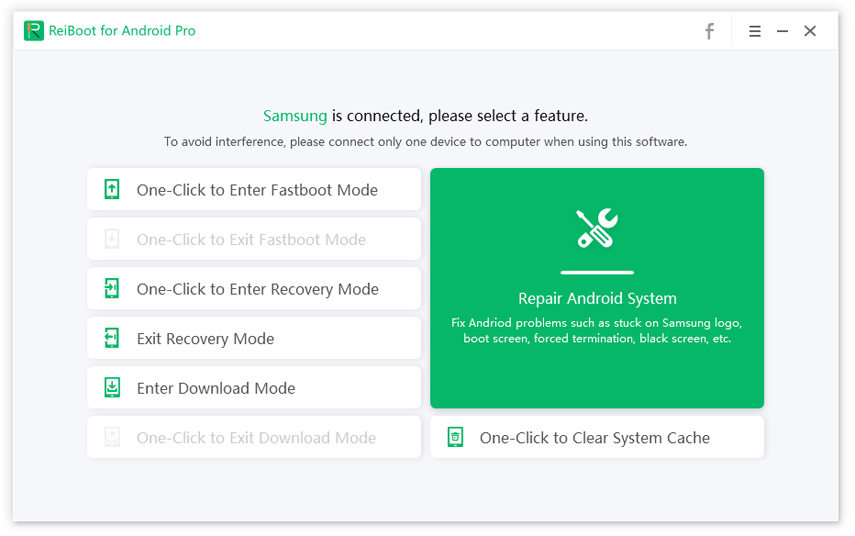 Step 2 Click on Repair Now on the following screen. Select your phone model and variant on the following screen and hit Next.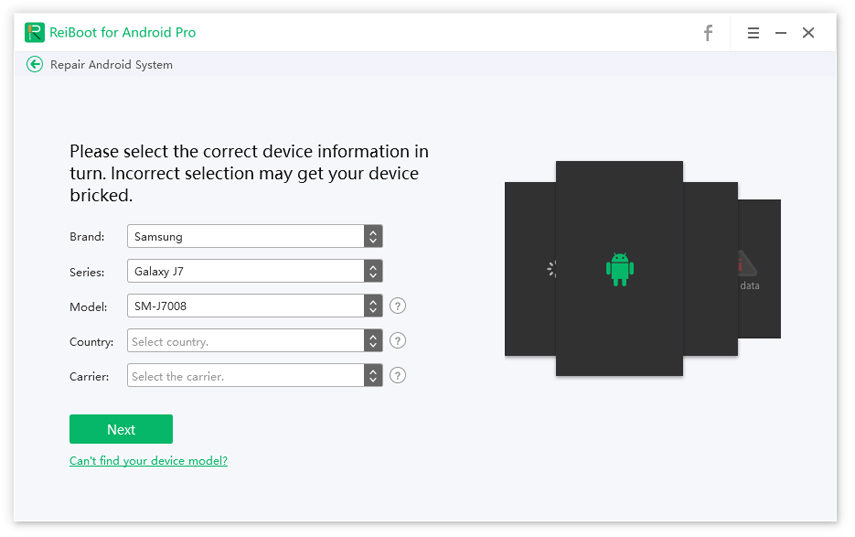 Step 3 Wait for the software to download a firmware package for your phone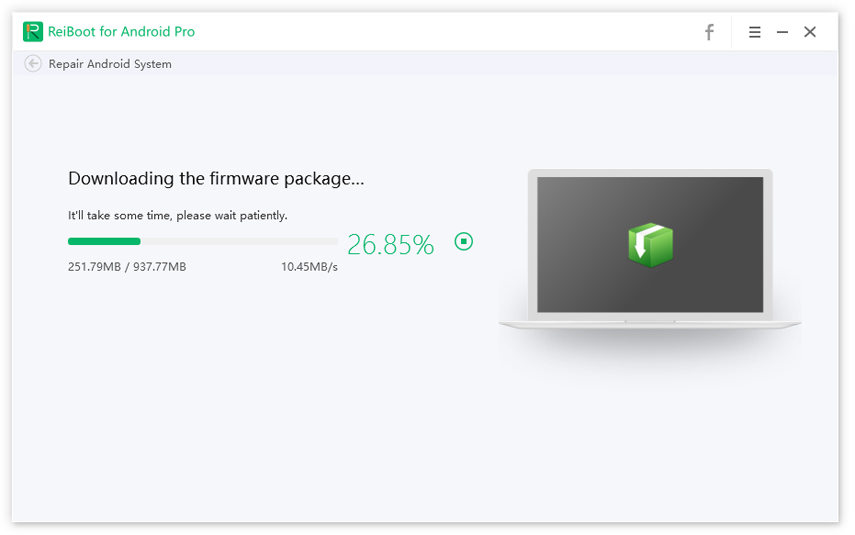 Step 4 Click on Continue in the prompt that appears on your screen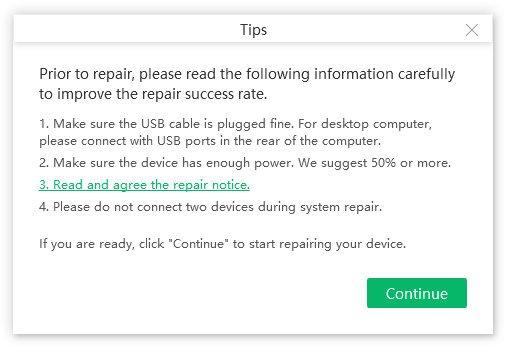 Step 5 Follow the on-screen instructions to repair your device. Wait a while the software repairs your phone. You will see the following when your phone is repaired.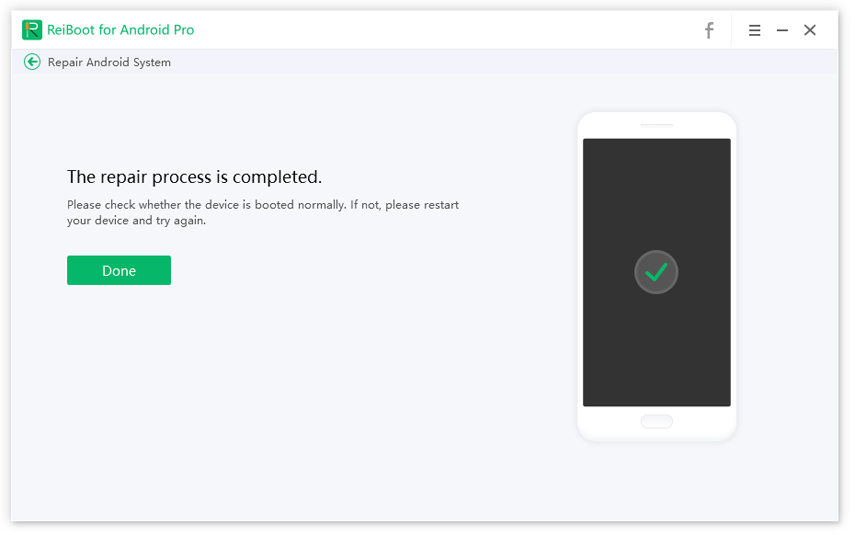 You are all set. The charging issue you were facing on your phone should now be gone.
Conclusion
If you are too much worried about "why is my phone not charging", the above guide will take away your worries by providing you with some of the simplest and easiest ways to get rid of the charging issue from your phone. We hope it helps you out.