Top 3 Pokemon GO Hack Apps in 2023
by Jenefey Aaron Updated on 2023-01-05 / Update for change location
Pokemon go game is more interesting due to the hurdles you encounter while playing. Among those interesting things, moving physically is the main thing. However, to overcome such hurdles many pokemon go hack apps are available. Here we have discussed three effective ones.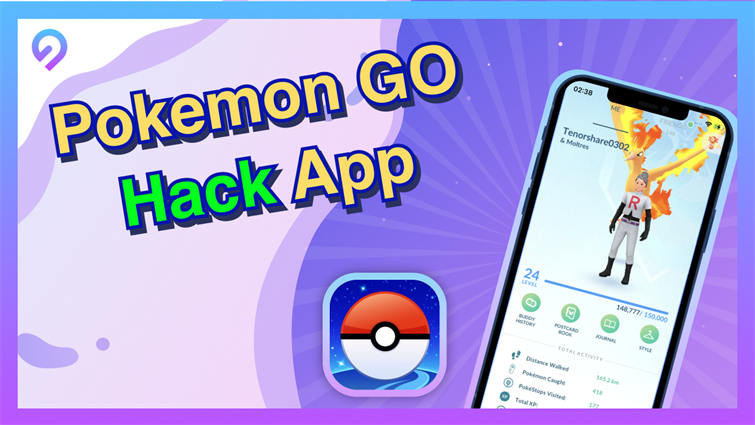 What Is the Pokemon GO Hack App
You must be wondering what the pokemon go hack app is. In simple words, it's a pokemon go cheat app, tool, software, script, or technique that allows you to cheat in the game to get advantages. 
Using such hack apps, you can get rare and powerful pokemon, free poke coins, gems, stardust, legendary pokemon, or other goodies in the pokemon go game. 
As it has been said that pokemon go is mainly played while moving physically, so, most hack apps allow you to spoof your location and play the game without moving.
No.1-PGSharp-Android
The PGSharp is a free pokemon cheat app that allows Android users to spoof location in pokemon go. With this app, you can select a speed of your choice while playing pokemon go with fake locations.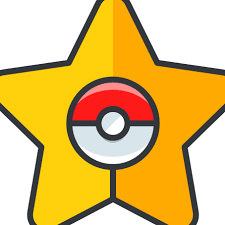 You can move fast or slow entirely depending on the situation in the game. Like when you are up to catch a pokemon then you can adjust a fast speed otherwise slow speed. 
How to Download PGSharp
The next thing is how to get started with this location spoofing app. For your help, we have explained the steps to download it.
Firstly, create a PTC (Pokemon Trainer Club) account. 
Then download the PGSharp location spoofing app by visiting the official site of this app. Follow the instructions to install it.
Once you have downloaded the app, now activate it by entering your account login credentials. And then you can start to hack Pokemon GO now.
No.2-iPoGo-Android/iOS
The iPoGo is a spoofing app available for Android and iOS users. This app simply tweaks the original pokemon go available on AppStore. This pokemon go cheat app iPhone offers amazing features and options to have the best gaming experience. 
You can use this app to teleport your location and catch rare pokemon available in those areas. However, make sure you uninstall the original pokemon go app before installing the iPoGo app.
How to Download iPoGo
The iPoGo app works on all non-jailbreak devices (iOS 13) and rooted devices. You can download the related version from its official website by following the installation guides. Here are the simple steps to start using it.
Visit iPoGo official site from your browser.
Now find the relevant iPoGo version according to your device and install it.
After installation, you will see iPoGo icon on your home screen.
No.3-Tenorshare iAnyGO-iOS
Next, we have Tenorshare iAnyGo on the list. It is professional software that makes it super easy and safe to fake your location in the pokemon go game. This pokemon go hack without downloading apps is available for iOS devices. 
Not to mention, you can make your movement in pokemon natural since this tool allows you to have full control of your movement just like the way you are moving in the real world. 
How to Download iAnyGo
The download and setup process of iAnyGo is very easy. Since its free one-month trial version is also available so you can try it for free and buy it when you feel completely satisfied. Here is how to get started with it.
Click on the download option to download it on the screen.
Now follow the on-screen instructions to set it up and start using it.
How to Use iAnyGo
Using iAnyGo isn't difficult at all as it has been designed considering the ease of users. Its user-friendly interface itself tells you the main features available and you can go with your desired one. 
With its location spoofing feature, you can travel anywhere in the world virtually and your presence in pokemon go won't be suspected. This way it becomes much easier to catch legendary pokemon, raid many battles, and get more poke coins, candies, stardust, and other items. 
Moreover, the best way to get shadow pokemon go is by playing Pokemon Go without going out, users can play the game at home with the help of Tenorshare iAnyGo. Here is how to use Tenorshare iAnyGo's Joystick movement feature. 
Download and install iAnyGo on your computer and connect your iPhone to it. Now choose the 4th option "Joystick movement" and proceed.

Choose the desired speed from the speed slider. You can also set walking, cycling, or driving speeds.

Next, to start an automatic movement, drag the joystick to the middle and release it. You can tweak movement direction 360 degrees anytime.
Final Verdict
That's all about the pokemon go hack app. Just make sure when you use such cheat apps, you follow the Niantic rules for Pokemon GO and your activity in the game. This way you can save your account from getting into big trouble later.