What Is Shadow Pokemon Go And The Best Way To Get It 
by Sophie Green Updated on 2022-12-16 / Update for change location
Shadow Pokemon go is new in the world of Pokemon go with team rocket taking over the world through PokeStops, sky travel, and being a part of your field training. However, catching shadow pokemon is a real challenge and they all look even. Firstly, you need to fight off Team Rocket and then you will be able to get Shadow Pokemon. In this guide, you will learn how to get the best shadow Pokemon go quickly and purify them.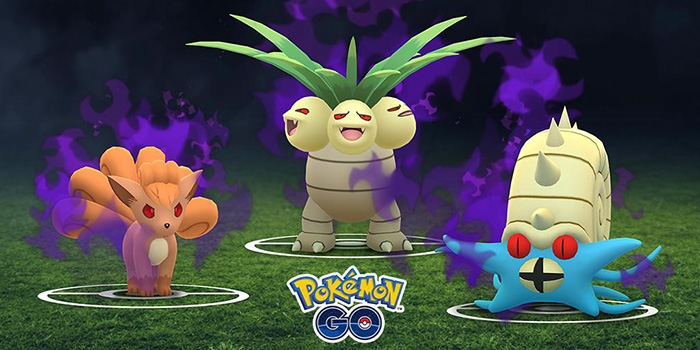 Part 1: What Are Shadow Pokemon Go
Shadow Pokemon are special versions of Pokemon abducted by Team Go Rocket. They have a 20% increased attack power and 20% reduced defense. Apart from this, they have an exclusive movement called Frustration and there is a lot going on around this kind of Pokemon. These Pokemon are available in the encounter of team Rocket including PokeStop, Go Rocket Balloon, Leader, and Giovanni fights. To order to release them from the complete influence of Team Rocket, you need to purify them.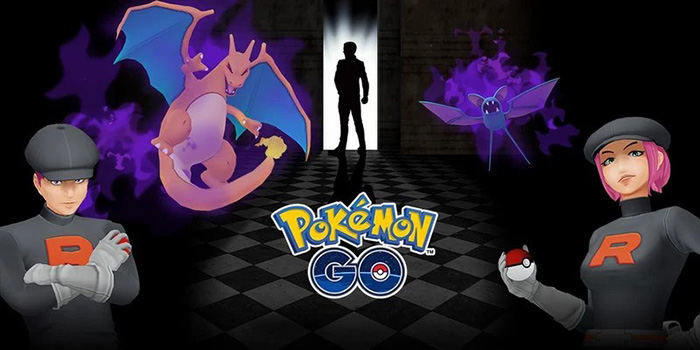 Part 2: How To Get Shadow Pokemon Go
Pokemon go shadow Pokemon are not easy to get as you need to defeat Team Go Rocket which you have your invaded local PokeStops. When you defeat team rocket in a battle, you are will be rewarded with a special type of capture balls known as Premier balls. It entirely depends on your performance in battle either you played well or not, you will get capture balls accordingly. You can use those premier balls to get the shadow Pokemon. You can capture them in a similar way you capture defeated raid bosses.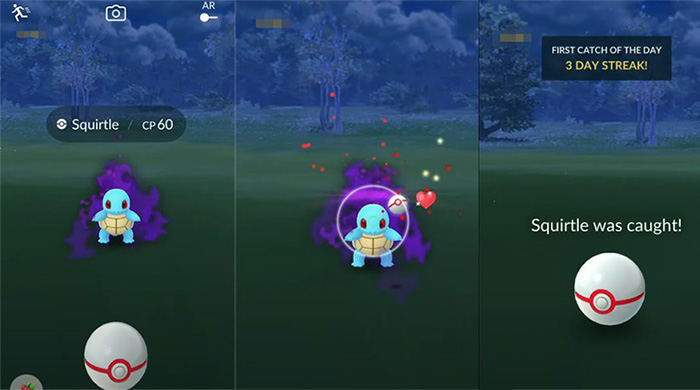 Part 3: How To Purify Shadow Pokemon Go
After getting the shadow Pokemon, you need to purify them. When you purify Pokemon go, it makes them stronger and reduces the overall amount of Candy, stardust required to evolve, power up the shadow Pokemon, or learn a different attack. Here is how to purify shadow Pokemon.
Find the shadow Pokemon from your Pokemon storage. Shadow Pokemon usually have a purple flame around their picture.
After picking the shadow Pokemon, you will see a new option available above "Power Up" and "Evolve" (If the chosen Pokemon can evolve) – Purify
Depending upon the shadow Pokemon you want to purify and its powers, you will need a specific amount of stardust and candy. For example, if you want to purify a Squirtle, you will need 2000 stardust and 2 Squirtle candy while for Blastoise, you will need to spend 5000 stardust and 5 Squirtle Candy.

Then select "Purify" and press "Yes" to confirm the purification process. You will see the cleansing of the Shadow Pokemon from the evil which invaded its heart and after this, you will have a new completely purified Pokemon. 
Part 4: The Best Way to Get Shadow Pokemon Go
To get the shadow Pokemon, you need to get out of your couch and walk around to play this game. However, if you don't have time to go out, or don't want to leave your cozy spot then you better play this game with a spoof location. Tenorshare iAnyGo which can help you to fake locations on the map and you can hunt and battle in the central park of New York City or anywhere in the world. By changing location with iAnyGo, You don't need to face the hassle of going out and you can quickly get the shadow Pokemon go.
Click the download button and install Tenorshare iAnyGo on your PC.

Connect your iPhone to PC with a USB cable.

You can choose "Change Location" function to change your GPS location on Pokemon Go. Or go to "Joystick Mode" to fake moving when playing Pokemon Go.
Part 5: FAQS About Shadow Pokemon Go
Q1: Purify Shadow Pokemon, Is It Worth or Not?
It depends on you. Purified Pokemon have heightened attack stats and weaken defense. Purifying shadow Pokemon does not only release it completely from the influence of team rocket but also gives you a 10% discount on the stardust and candy required to power up or evolve it. 
Q2: Should I Keeping Shadow Pokemon?
The trainers which prefer to keep the shadow Pokemon receive the increased attack stats however with the decreased defensive stats. Well! For some trainers, the increased attack stats of shadow Pokemon are worth the tradeoff. Keeping shadow Pokemon also gives trainers aesthetic benefits. 
Q3: Shadow Pokémon VS Purified Pokémon, Which Is Better?
Purified Pokemon gives you many benefits like less stardust and candy required to power up, evolve or learn any new attack. However, normal type Pokemon do not bring many benefits as they are not super great on anything else except Return which is a normal type attack. Purified Shadow Pokemon also get IV boosts when you power them up. 
Q4: What Is A Seven Colored Shadow Pokemon Go
In Pokemon Go, a seven-colored shadow Pokemon go is all about getting legendary Pokemon. As it's a Team Rocket research quest so to complete it, you must previously complete at least one of the research quests of Team Go Rocket for example The Higher They Fly. 
Conclusion
Shadow Pokemon go is a new addition to Pokemon Go. People have gone crazy about it due to the added advantage of the increased attack. However, catching it is challenging and time taking. We recommend you to play the Pokemon game with Tenorshare iAnyGo to catch shadow Pokemon quickly.